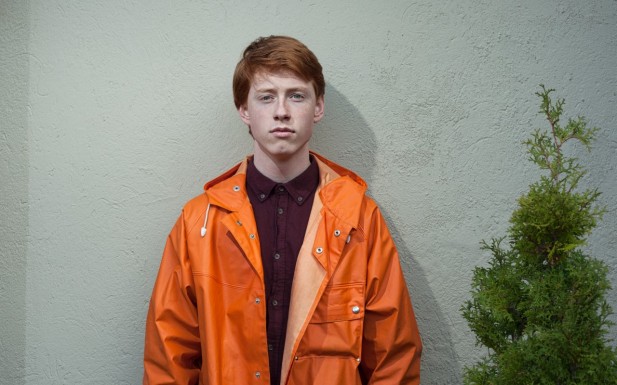 Before listening to his music, it's easy to get the wrong idea about about Bergen's dePresno. Firstly, the name is derived from Spanish, but as you can probably guess from his Viking colouring in the picture above, his own Spanish heritage is a little low in the mix. Then there's his sleepy expression: the look of a kid who overslept, was late for class and now has to stand in the hall waiting to get a telling-off from his teacher, not of a pop prodigy. However, you mustn't be fooled. dePresno may well be all of these things, but he's also much more besides.
On 'Forever' we find a bold and confident songwriter. If you listened to the song independently of the face that greets you above, you'd have no trouble assuming it was the work of a mature artist, offering music from album three or four, the product of honing their craft for many years. This is where we can join the dots. 'Forever' is indeed the product of a songwriter who has honed his craft over several years, it's just that the years in question were the ones between the age of four and seventeen. He may be more Viking than his moniker suggests, and much younger than the level of his skill implies, but one thing is for certain: dePresno is a bold and confident songwriter, ready to capture your full attention.
'Forever' is a song that isn't in any rush, and is all the more memorable for it. Beginning with sparse beats, muted guitar and keys combined with the singer's languid croon, it feels like that's all the song might need and you're ready to settle in for the next three minutes or so. When new elements are suddenly introduced with great success as the song progresses – a change-up in his delivery, gorgeous harmonies, massive synths – it just proves how good the songwriting is. Though 'Forever' doesn't need those extra bells and whistles to be enjoyable, the energy these elements bring into the song makes it even harder to resist.