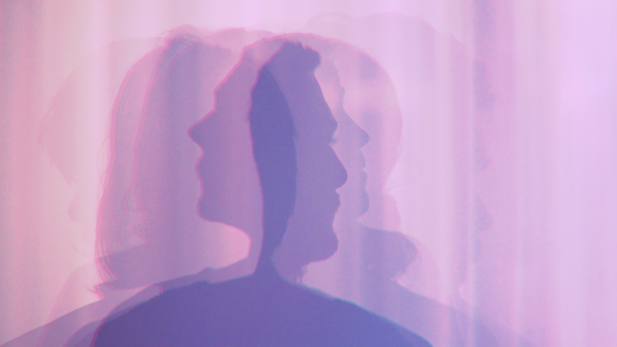 Following on from last year's 'Tears'/'Parents House' AA Single, Sweden's Colleagues have once again teamed up with In Stereo Records for their latest EP, Visits, due May 18th.
Effected vocals, a dash of reverbed guitar, a sprinkle of beats and then generous measures of synths, synths and more synths. That's pretty much the entire secret recipe for what Collegues do so beautifully. That makes it sound as if it's a simple thing, but it couldn't be further from the truth: the dense interwoven layers of beautiful synthy sound are anything but, with subtle melodies appearing and disappearing throughout the track, centred around a metronomic main melodic line. In that line, the sounds range from delicate and emotive to gigantic, running through the song like a spinal cord – powerful and utterly essential.
The visuals that accompany this song are also deceptively simple – a stroll through verdant countryside  is always appealing, but as you watch the journey and listen to the wistful croon of "take me somewhere…" you might find yourself in danger of cancelling whatever plans you had, hotfooting it to the nearest train station, and then riding to the last stop, or until some intriguing scenery piques your interest, and then just walking as far as you can with this sound echoing in your ears.