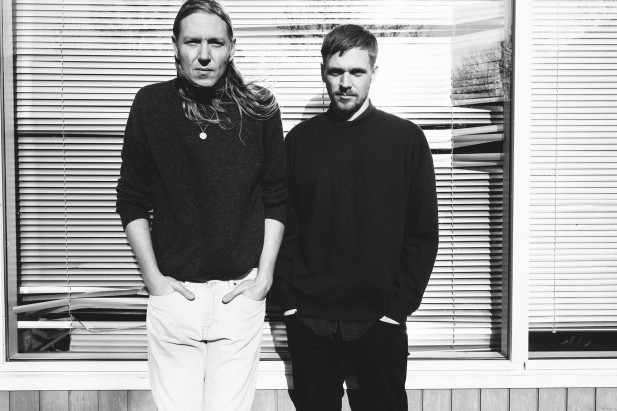 Danish dynamite 'supergroup' Cancer, made up of When Saints Go Machine's Nikolaj Vonsild and Chorus Grant's Kristian Finne Kristensen, released a stunning mini album Ragazzi at the tail end of 2014. Its bluesy, almost gothic electronica was an aural delight, combining the rubbery synths and soaring vocals of Vonsild's other works with the country-ish vibe of Kristensen's day band. It's a pairing that on paper shouldn't work, but somehow transcends worries of genre clash thanks to the towering talent of the two men involved.
Cancer are no strangers to giving us a live performance video, as 'Body On the Bones' shows, but they're really treating us on this occasion by showing off not one, but two beautifully intimate tracks from Ragazzi recorded at Copenhagen Jazzhouse in the shape of 'Hunting Large Cats From Helicopters' and 'Hot Snake Dead Boy' – which show off the two sides of the band, being at turns thrillingly aggressive and gently caressing – plus a incredible tracking clip focusing on middle-distance runner Jonathan Kiprotich, out for a morning training run, to accompany 'Age of Pinballs'. The bright colours of a high-altitude Kenyan sunrise are a striking contrast to the monochrome live clips. Infinite praise to directors Christina Amundsen and Simon Birk respectively for doing justice to these songs.
Watch all three below, and then go and investigate that criminally underrated mini-album.