It's time for the last Ja Ja Ja Club Night of the season! If you want to have little pre-party, Iceage and Francobollo are playing on Monday, followed up by Karin Park and Darkness Falls later in the week. Thursday you'll be partying with us, of course, and if you want to continue the party Yagya is spinning tunes on Friday!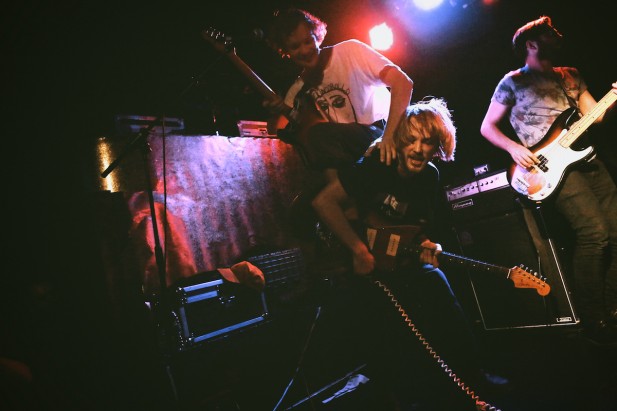 Francobollo live at Ja Ja Ja in October 2014. Photo by Sara Amroussi-Gilissen
Mon 27th April – Francobollo, Power Lunches, London – Tickets
Swedish rock group Francobollo are performing this Monday and the next (May 4th) at Power Lunches. They're a band who promise to be everything you ever wanted for Christmas as a child (but were too afraid to ask) and they totally live up to this declaration! They played an outstanding set at Ja Ja Ja last year, so we can guarantee that you won't want to miss this show.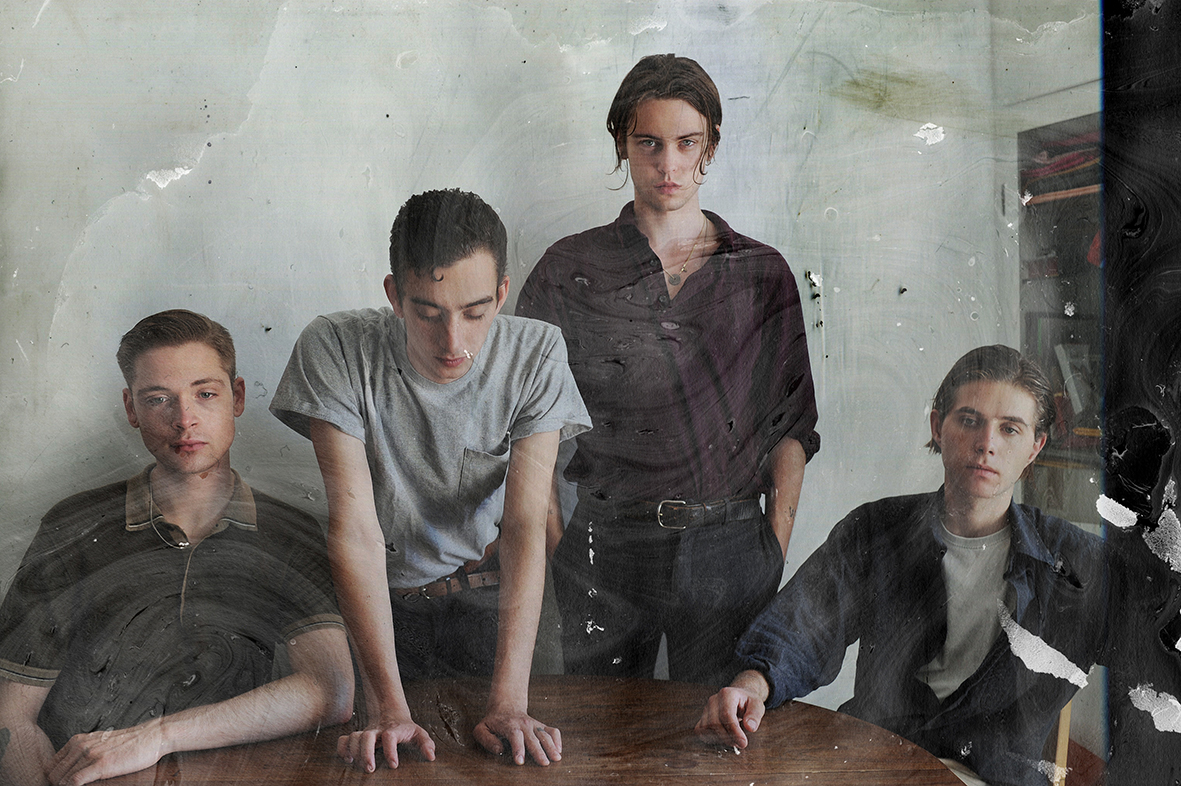 Mon 27th April – Iceage and First Hate , Village Underground, London – Tickets
Danish band Iceage are heading out on a UK tour with fellow Danes First Hate. Aiming to sound like something between the 90s and 2020, the "snake inspired" First Hate are definitely worth heading to the venue early to catch. Iceage, without a doubt, will be as explosive as ever, so check out all the tour dates here.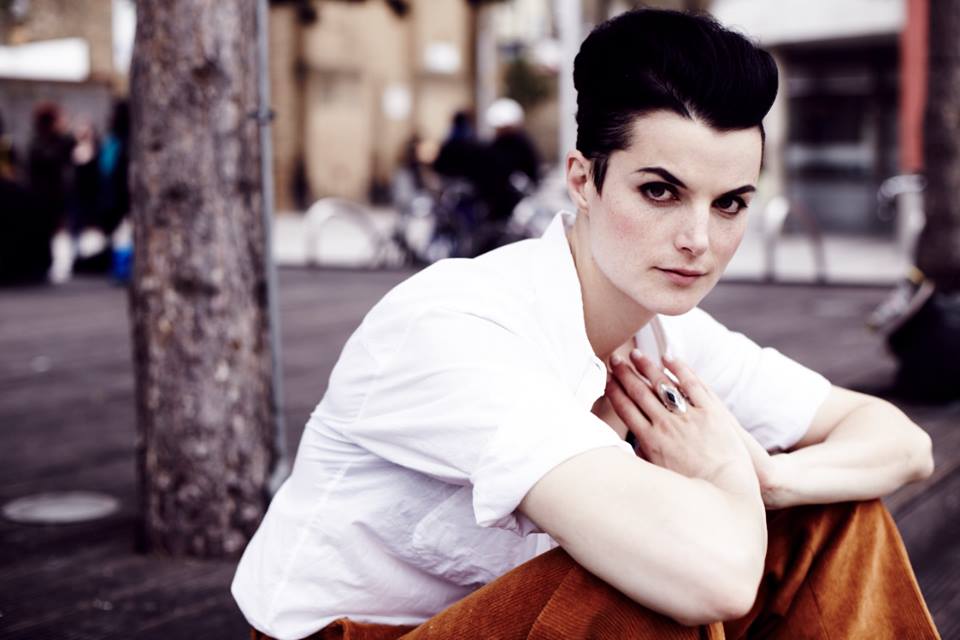 Tues 28th April – Karin Park, Oslo Hackney, London – Tickets
The fantastic Karin Park is playing four gigs in the UK; Brighton, London, Bristol and Manchester! The pop sensation's unique voice and powerful industrial-pop is a must-experience for all pop lovers.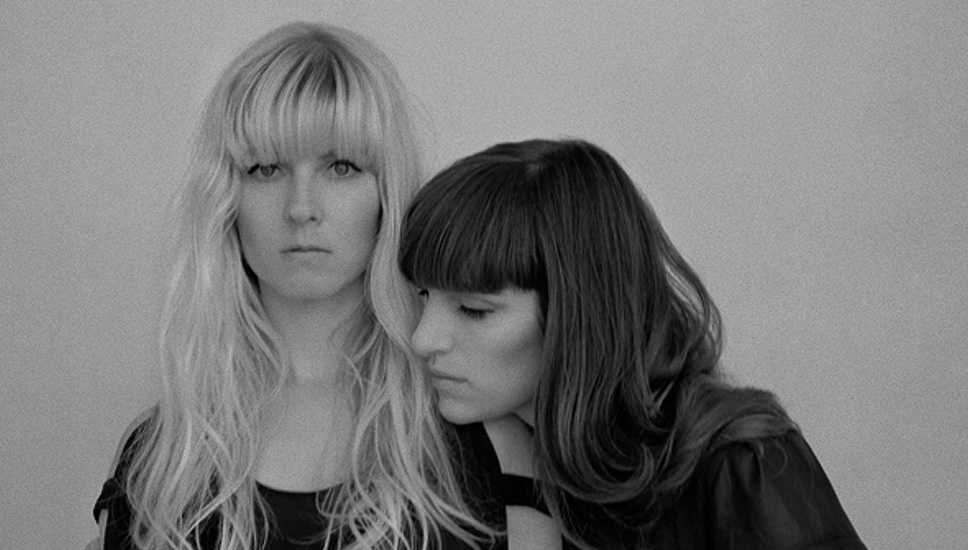 Weds 29th April – Darkness Falls, Hoxton Square Bar & Kitchen, London – Tickets
Darkness Falls are an indie pop duo from Denmark who combine haunting synths and striking vocals to create romantic pop songs, and they've guaranteed that you will leave their audiences with a different impression each time. Head to Hoxton Square Bar & Kitchen on Wednesday and let the music lead your imagination.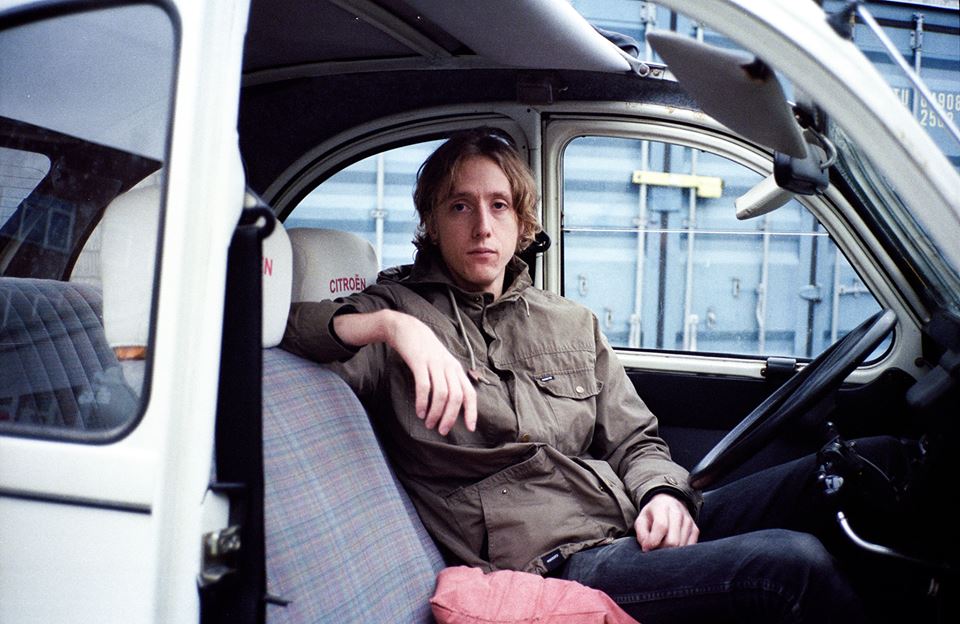 Thurs 30th April – Ja Ja Ja Club Night with Baby In Vain, Jonas Alaska and The Deer Tracks, The Lexington, London – Tickets
The last Ja Ja Ja Club Night of the season is happening on Thursday and it's going to be massive!
The night kicks off with The Deer Tracks' "Northern Lights Electro" and as they have promised, the gig will be epic. Fresh from releasing his third album Younger, singer/songwriter Jonas Alaska is the second act of the night and anyone who has seen him live knows that he is certainly a guy to watch out for!
Last, but definitely not least, are punk outfit Baby in Vain whose wild live performances have had everyone buzzing about the band! Also Project Fresh Socks DJs will be entertaining everyone during and after the gig. Basically you have only one option here: celebrating the season ending of Ja Ja Ja with us!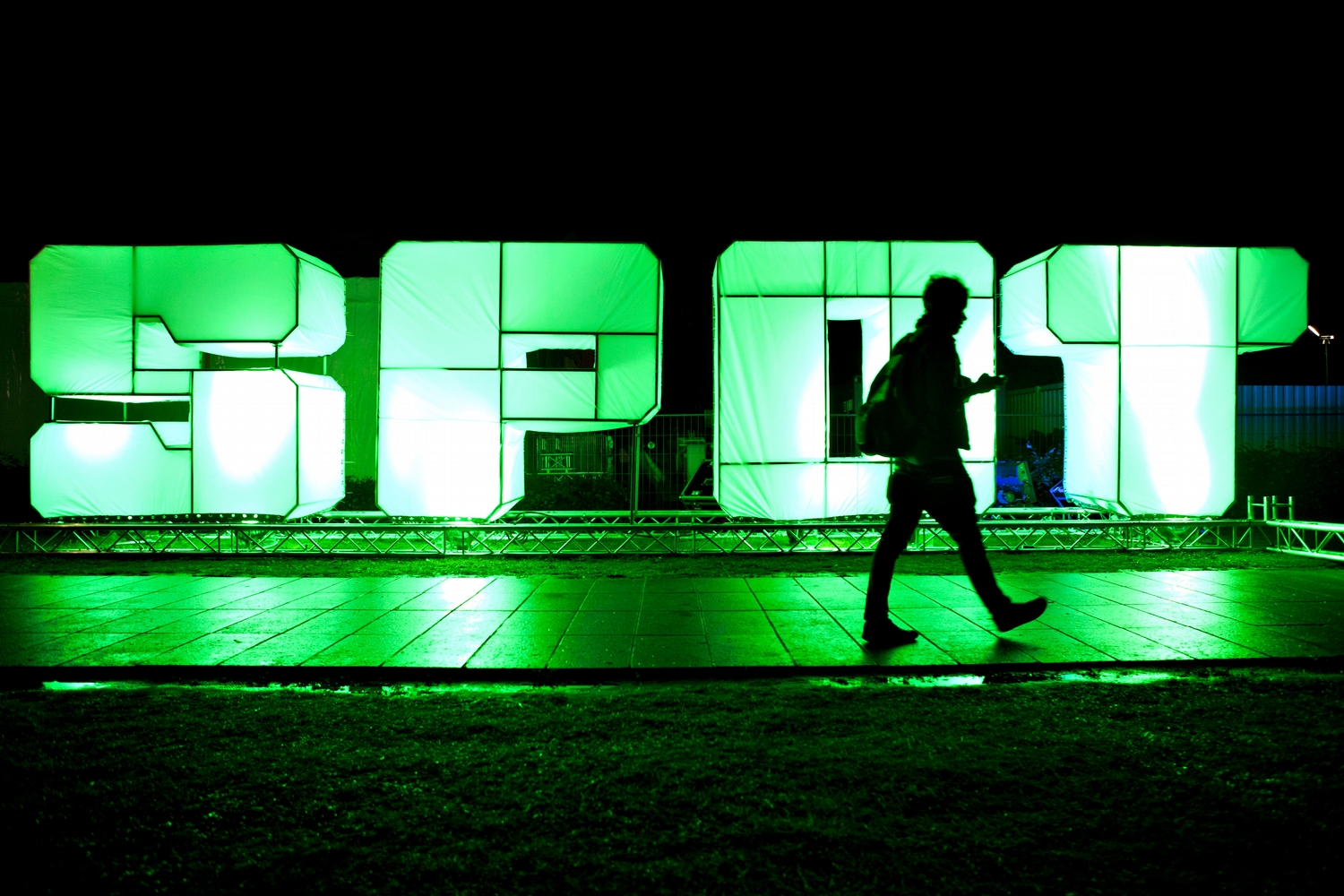 Thurs 30th – 3rd May – SPOT Festival, Denmark – Tickets
This year's SPOT Festival has some great Nordic names lined up! For example Aurora, Baby In Vain, Lowly and Dísa, who have all played the Ja Ja Ja club nights in recent months, are playing. If you feel like it, take a little trip to Denmark's Aarhus!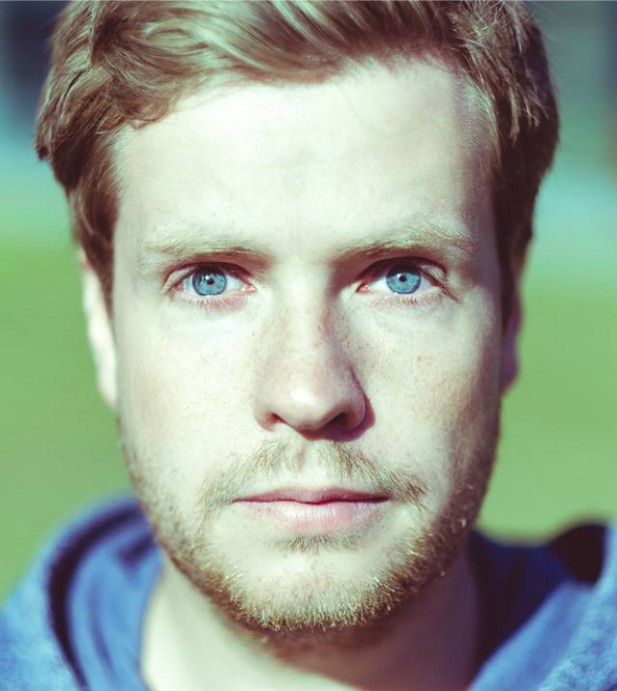 Fri 1st May – Yagya, Oval Space, London – SOLD OUT

For the past ten years, Icelandic producer Yagya has been creating the most amazing atmospheric sounds and melodies. On Friday Yagya is DJing as part of the 24h music marathon at Oval Space, and his set will start at 2am!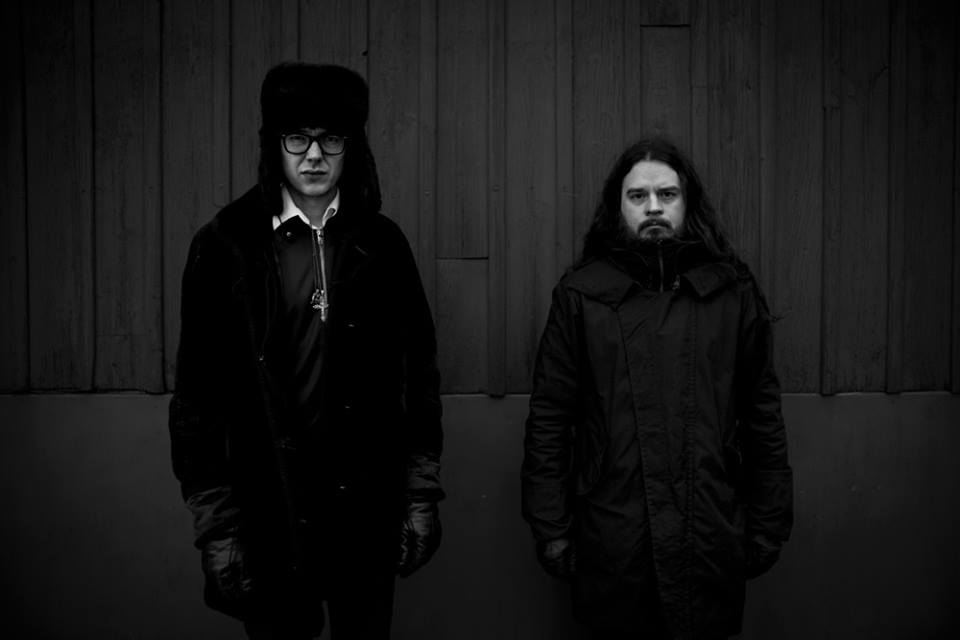 Fri 1st May – Årabrot, Tour – Tickets

Norwegian Grammy award winners Årabrot and Quietus Editor John Doran are joining forces to go on a joint book/music UK tour! The evening will consist of spoken word and music in a show that will be led by readings from John Doran's forthcoming and much anticipated book Jolly Lad. For the next month, the Norwegian noise rockers and John will be taking this unique show around the UK starting in Brighton on the 1st May and ending in Salford on the 31st.
Get more information about Jolly Lad and check out all the tour dates here.
Upcoming Gigs
Thurs 30th April – Farao, Islington Assembly Hall, London – Tickets
Thurs 30th April – Emilie Nicolas, Hoxton Square Bar & Kitchen, London – Tickets
Thurs 30th April – Ben Frost, Oval Space, London – Tickets
Mon 4th May – Francobollo, Power Lunches, London – Tickets
Tues 5th May – Samaris, Oslo Hackney, London – Tickets
Tues 5th May – Siinai, The Waiting Room, London – Tickets
Weds 6th May – Sea Change, UK Tour – Tickets
Thurs 7th May – Arcturus, Vulture Industries & Krakow, The Dome Tufnell Park, London – Tickets
Thurs 7th May – Daniel Norgren, Hoxton Square Bar & Kitchen, London – Tickets
Thurs 7th & 8th May – Kings of Convenience, Bush Hall, London – SOLD OUT
Fri 8th May – Vanbot, Hoxton Square Bar & Kitchen, London – Tickets
Fri 8th-11th May – Katzenjammer, Tour – Tickets
Sat 9th May – AURA NOIR, Keep Of Kalessin & God Seed, Incineration Festival, London – Tickets
Sun 10th May – Storm Weather Shanty Choir, The Apple Tree, London – Tickets
Mon 11th May – Heart/Dancer, The Finsbury, London – Tickets
Weds 13th May – Low Roar, Ace Hotel, London – Tickets
Thurs 14th May – Andre Bratten, XOYO, London – Tickets
Fri 15th May – Sóley, St Giles-in-the-Fields Church, London – Tickets
Weds 20th May – Mew & All We Are, Roundhouse, London – Tickets
Tues 26th May – Frøkedal, The Waiting Room, London – Tickets
Tues 26th May – Rangleklods, The Lexington, London – Tickets
Thurs 28th May – Jose Gonzalez, O2 Shepherd's Bush Empire, London – Tickets