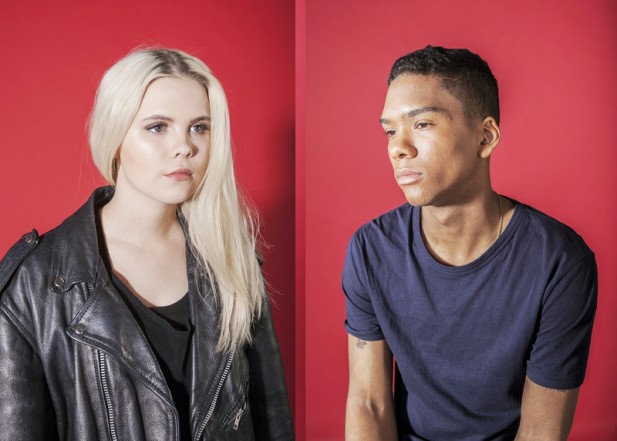 Fresh from winning 'debut of the year' at the recent Icelandic Music Awards, Icelandic duo Young Karin have released a brand new video to 'Sirens' from last years n1 EP released on Bella Union sister label Pannonica.
Young Karin are Logi Pedro Stefasson (of Retro Stefson fame) and Karin Sveinsdottir (who Logi discover while judging a singing contest. She finished second!) who are joined by Agent Fresco's Keli on drums. As you would expect from anyone involved with Retro Stefson, Young Karin's sound features the tell tale catchy pop sound, but with a more laid back spacious synth vibe and Karin's cool vocals.
The video is filmed in the storage room of the National Museum of Iceland which is the home to 1950's Icelandic Wax Museum. The uncomfortable feeling of the old wax works of generals and presidents is brilliantly balanced in contrast to Karin, who gives the vibe of someone who revels in the music video art form. With her innate coolness, she is made to be in front of the camera.
Check out the video below and pick up a copy of n1 EP now!