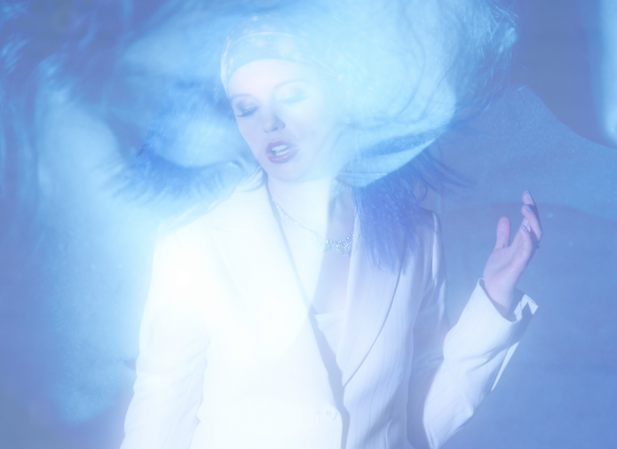 Swedish artist Ji Nilsson recently released the music video for her single 'Encore – and it's a visual celebration of love in all forms.
The track is a seductive mix of pop and R&B which, paired with a video full of relationships of various sexual orientations, makes for a sensual combination that laments a fleeting love.
Of the video, directors Joanna Nordahl and Karolina Bengtsson (aka BoomBossGäris) state:
"In 'Encore' we wanted to pay a tribute to the epic and unapologetically dramatic ballad videos of the early nineties and late eighties. We love the reoccurring visual traits of that time; blue silhouettes, glowy wedding light, smoky mystical rooms and flowy fabrics. Ji plays the heart broken diva, reminiscing the powerful women who taught the three of us about love. Whitney, Mariah and Marie Fredriksson of Roxette all served as our inspiration. 
We wanted to capture a fragile moment in time when things are almost too good to be true, and you can feel that change is around the corner. 
We are super pumped to present another video for Ji, it's such a pleasure to work together."
'Encore' is available now through Best Fit Recordings and you can check out the unmissable video below!