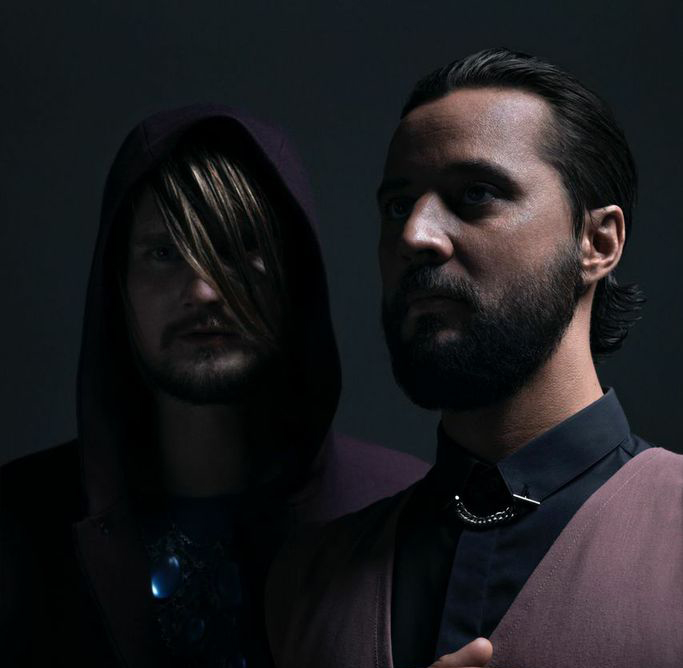 If there's one thing that we love here at Ja Ja Ja, it's when two of our favourites join forces to create something doubly as grand and doubly as brilliant as it would've been otherwise.
Röyksopp have been particularly good at this recently, having teamed up with Swedish pop royalty Robyn for their Do It Again collaboration last year, and now a fellow Norwegian has taken on one of their tracks to twist and shape it into something completely new.
André Bratten is one of the most exciting producers and DJs emerging at the moment – and we don't just mean in Oslo, we mean one of the most exciting anywhere. In 2013, he released an excellent album entitled Be A Man You Ant, and today he returns with a remix of Röyksopp's track 'I Had This Thing', taken from their latest (and last) album The Inevitable End.
Bringing a whole heap of texture and adding some dark, atmospheric flashes to the track, the remix strips away some of the heady pace from the original song, replacing it instead with infiltrating tones and breaking builds. Röyksopp have previously described this song as "a track that deals with loss and confusion", and you can hear it in its original form – featuring Jamie Irrepressible on vocals – over at Spotify now. 'I Had This Thing' will be released as a single on the 3rd April through Dog Triumph via Wall Of Sound and Cooking Vinyl.
Find out more about André Bratten in this mini doc, where he talks about insanity, inspirations and his obsession with tea. But first, sit back and tune in to this unmissable remix, music created by two of Norway's most memorable and exciting artists.