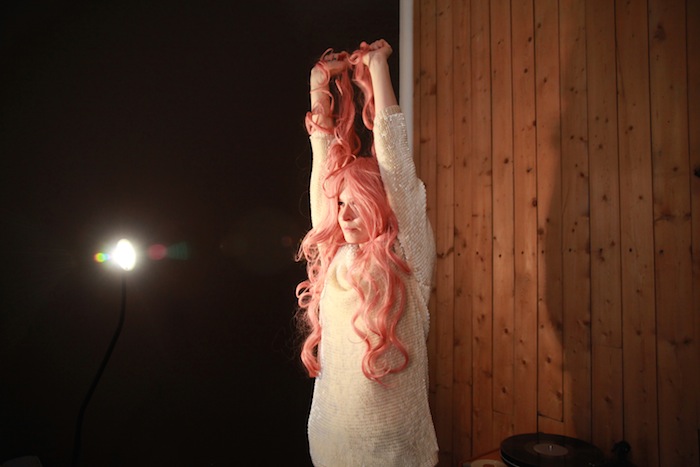 Photo by Jenny Berger Myhre
When it comes to off-kilter, idiosyncratic pop, you'd be very hard pushed to find someone greater than Norway's Jenny Hval. And her dominance as the queen of transgressive neo-disco has just been firmly cemented with the release of her new track 'That Battle Is Over'.
The track, taken from her forthcoming album Apocalypse, Girl, set for release on 8 June on the ever dependable Sacred Bones label, provides a sultry and seductive flavour of what's to come. Beginning with a spacious beat that resonates with hip-hop attitude and a sparse organ driven melody, the song serves as a showcase for Hval's sticky, sweet confessional vocals.
But, as ever, it's the lyricism that stands centre stage. Hval's witty observational style powers through as she recounts tales ranging from illusions of sexuality to the death of socialism, all within the space of four and a half minutes. Surely only an artist with the innovative skills of Jenny Hval could pull all that off with such inimitable style.
Listen to 'That Battle Is Over' below.