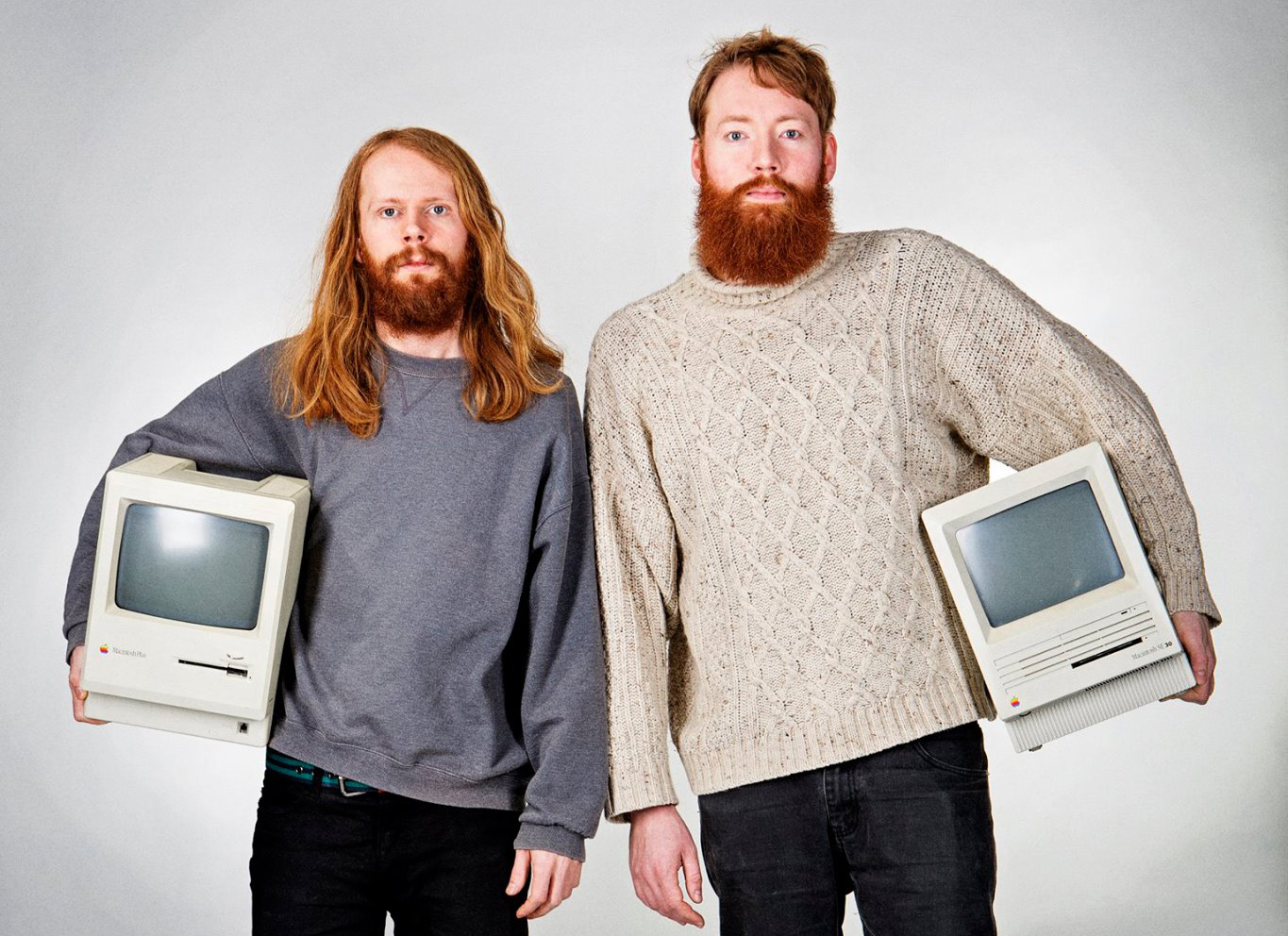 We're just days away from an unmissable performance from Iceland's Berndsen at Ja Ja Ja Berlin, so we're getting to know the artist a bit better before he treks across the north Atlantic ocean for a very special show!
Berndsen will be joined by Danish collective Waldo & Marsha and rising Finnish act Hisser, who are all set to turn our home venue of FluxBau into a distinctly Nordic corner of Berlin…
Tickets for the show cost €5 for members and €7 for non-members – so make sure to sign up as a Ja Ja Ja member (for free!) now to receive exclusive discounts to all of our events, as well as getting your hands on a Ja Ja Ja bag and offers on Nordic activities around town!
Berndsen's Ja Ja Ja Warm Up Mixtape!
We're absolutely thrilled that you're joining us at Ja Ja Ja Berlin! So can you please introduce yourself to the lovely folks that you'll be playing to?
Ah yes and I am also very excited to play in Berlin for you! My name is David and my last name is Berndsen – which is also my artist name.
I come from a small island called Hrisey, North Iceland where around 100 people live but at a young age I moved to Reykjavik and started playing the guitar around 17 years old.
Later the synths and keyboards came in my life and I met Hermigervill in Amsterdam where we used to study audio engineering. We started working on some tunes and have been doing synthy pop music since 2007.
So you live and work in beautiful Reykjavik – can you tell us what's special about the city and its music scene? Who are your favourite artists there at the moment?
The city is quite small considering other big cities like Berlin, so it's easy to make friends here and you get to know the music scene here fast because you play a lot at the same venues as the other bands.
So soon you will borrow some gear from this or that band, and you share the love with each other! And a lot of musicians are in many bands which can be very funny sometimes, like for example at the music festival Iceland Airwaves, you have to organise very well because, like my band members have to play with other bands like Retro Stefson, Hermigervill, Ojbarasta and so on, and they play perhaps 3 to 4 times a day for many days at the festival!
My favourites these days are Junius Meyvant and Young Karin, Dj Flugvel og Geimskip who played Eurosonic festival in January… so much good stuff is coming from Iceland these days, it's hard to keep track!
On that very subject, can you tell us a little bit about each of the tracks that you've picked for your mixtape today, and what you like about them?
Junius Meyvant – Color Decay
First time I heard this song I thought it was some classic 70's song, but later I heard it was Icelandic! Which took me by a big surprise. It also won the best pop song for Icelandic music awards 2014.
FM Belfast – Brighter Days
Who doesn't love FM Belfast! We toured a lot with them last year and they just bring happiness to everyone and this song brigthens up your day.
Hermigervill – 2d feat Retro Stefson
My partner in crime Sveinbjorn Thorarensen aka. Hermigervill, I really love his new album and it has it all, synths and crazy beats! You should check it out!
She past away – Rituel
A band from Bursa (Turkey), New wave to the max!. We were lucky enough to play with them in Sweden last year it they blew me away with their dark goth music.
Mr.E-Will – Getting the mail done
Underground dark modular synth music made in Denmark. I really like these kind of dark tones and curious to see him live!
Skatebård – Data Italia
Bergen, Norway – Finest synth music! One of my all time favourites and he has a big beard red beard, feel like he's my soul mate, hope I meet him someday.
MarcoAntonio Spaventi – italo/nu disco
Very talented guy based in Amsterdam, Very nice tunes he´s making these days, you can hear a lot of synths in his music.
Todd Terje – Johnny and Mary
I think everyone knows Todd! His music is magical and to get Bryan Ferry to your music! it doesn´t get any better then that!
Treasure of grundo – Dýsantzú Yles
Chaps from Haarlem Holland , Experimental twist with synths, Very nice indeed and they run a own record label called Geertruida which releases all sorts of music!
Veenox Seven – Water Prism
Brothers from Iceland they are also in a band called Ojbarasta, they make sci-fi music together, can´t wait to hear more from them!
We can't wait to see you play at Ja Ja Ja Berlin – what should we expect from your performance there?!
We are bringing the full band to Berlin from Iceland! Which can be difficult, because of expenses – but nothing is spared for this concert!
So, you, my dear audience, will see guitar solos, bass slappin' and synth madness! And maybe my tummy even!
And finally, what are your plans for the rest of the year? What do you have in store and what can we look forward to?!
We are playing all over the world this year! Dubai, Berlin, Munich, Leipzig, Bergen, USA and Mexico and more so you can follow news on our Facebook page and of course we are working on a new album which we hope to release before Christmas. So stay tuned!!!