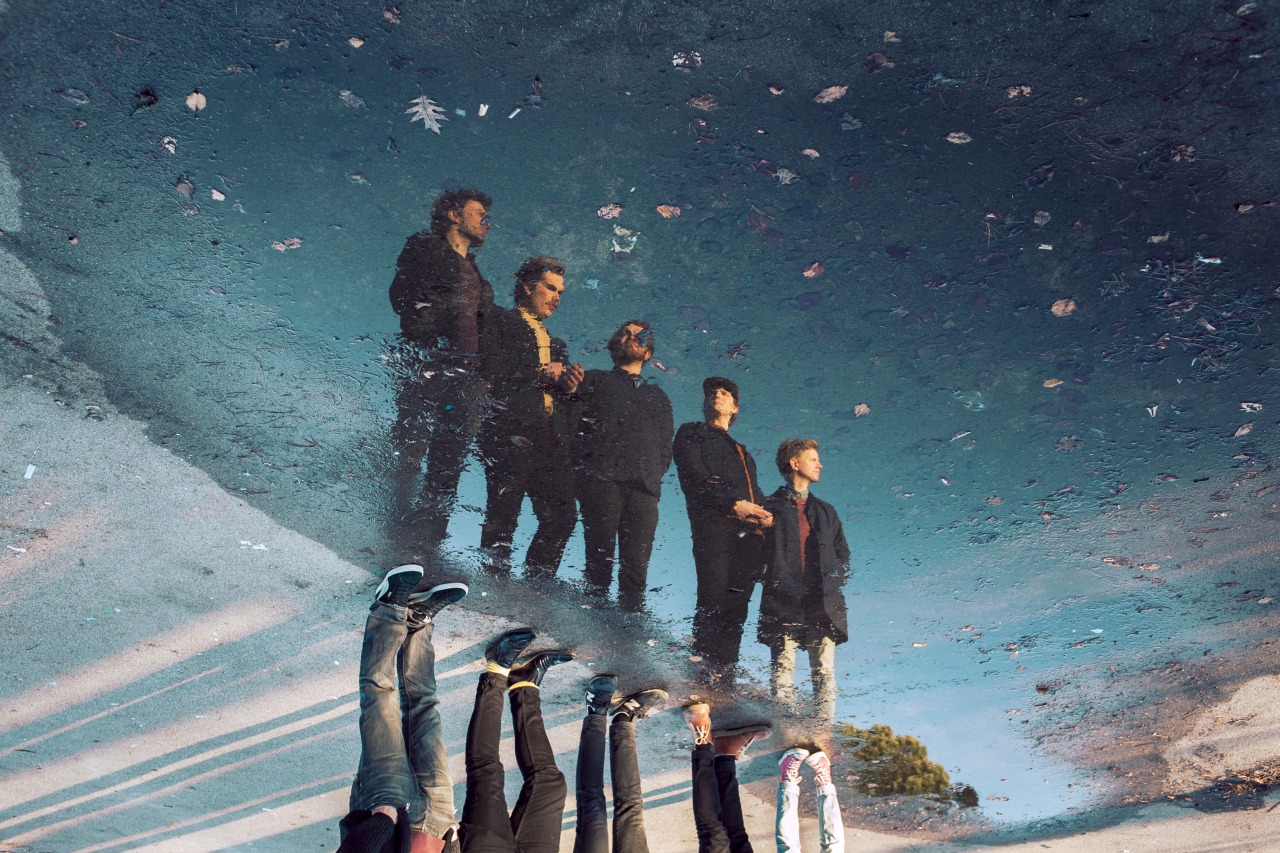 We're counting down to the first Ja Ja Ja London show of 2015 – set to take place on the 19th February at our cosy London home of The Lexington!
With a stellar line up in place, we can't think of a better way to get the new Ja Ja Ja season going, so make sure to grab your tickets now so you can join us there! Making their debut UK appearance at the show is Norway's Psyence Fiction – previously known as iampsyencefiction – a collective led by Aleksander Johansen who have freshly released their debut album  i through Oslo based label Tender. They'll be joined at The Lexington by Sweden's Jennie Abrahamson and Danish outfit Mont Oliver – so ahead of the show, we thought we'd get to know Psyence Fiction better by catching up with them for a Spotlight Interview!
Read on to find out more, and make sure to sign up as a Ja Ja Ja member to get hold of specially discounted tickets to all of our events, and to be the first to hear the latest Ja Ja Ja news…
Spotlight Interview: Psyence Fiction
For those that haven't met you yet, could you please introduce yourselves – who are you, where are you from, and how would you describe what you do?
We are a band called Psyence Fiction. We're made up by five unique people. One is called Aleksander, one is called Nils, one is called Eirik, one is called Eivind and the last one is called Andreas. We live in the Norwegian capital Oslo where we met in a common quest to seek fame and fortune doing the performing art of expressing ourselves though music. Sound-wise, we're skipping around the same streets as early The National, Red House Painters, Sharon Van Etten, Kurt Vile or Cat Power in a sort of Americana-influenced dark Scandinavian indie rock.
You've recently been named in Ja Ja Ja's one's to watch in 2015. What are your hopes for the year ahead?
We're hoping 2015 gives us a solid push out of Norway. We're currently working with European promotors, doing showcases like the one with Ja Ja Ja and are trying to show off our live act. We're hoping our debut record finds an audience and that we are given the opportunity to do our live set around the upcoming summer European festivals.
Your album Spy Vs. Spy came out in Scandinavia earlier this year – can you tell us a little more about how the record came together? What sort of song writing and recording process do you have?
The record we released earlier this year was a continuation of the process we had on our self titled EP. Aleksander wrote some poems and guitar parts and we arranged and instrumented the sketches as a band with our producer Sjur Lyseid (Monzano/Little Hands Of Asphalt) over the course of some weeks last summer. When arranging songs we like to start from scratch, find our common essence and mood of a piece and work out parts that fit. We try not to overdo things, we want every sound to have a purpose and a personality and we want our music to be pleasantly unpredictable.
Your early songs were made by yourself in your bedroom; you now have a full music collective behind you. How has this changed your/the song writing dynamic? What kinds of influences do you all bond over?
I'm not seeing us like that. I don't think I'm being backed by a band – I think we have found a common purpose in my songwriting and that we are all wanting to express our true selves through the music we're creating together. For me personally, the gift of having quality input from people who I love and respect in my songwriting process has been the biggest change. All in all a huge upside. I'm still sticking to my way of sketching songs: taking notes, keeping my senses alert painting pictures with words. But instead of working out moods in melodies myself, we now have a group of people who all are fans of atmospheric layers, soundscapes, the balance between pop music and space travel and who are all extremely talented instrumentalists. It's like getting a million dollar tool box when you're working construction with a swiss army knife.
You hail from the far north of Norway in Gravdal but have relocated to Oslo. How was growing up in the isolated location of Gravdal and did it influence your early sound. Has moving to Oslo opened you to different influences and changed the dynamic of Psyence Fiction?
I think we all are what time and circumstances made us, so I'm sure growing up on the Lofoten islands in Gravdal have made permanent marks on me. I miss the ocean and the ice cold clean melancholy darkness, the star painted evenings, the northern lights. I'm a very nostalgic person, so I tend to drift away and to live in these memories and to bring them in to my songwriting in a Peter Pan-like way. Oslo, and the adult life that came with it, is shaping me in a different way. I'm trying to be aware of my surroundings and to say some things about what it feels like having to cope with them.
Your name Psyence Fiction has the obvious link to the UNKLE album of the same name. Were UNKLE an influence on you and was this a conscious decision to be named after this album? Can you tell us about some of the key artists and albums that influenced the Psyence Fiction's sound?
Big fan of UNKLE! That record was a love at first sight kind of thing for me and ever since I've been changing favourite songs on it almost week-to-week. It is a creative masterpiece for me and the band name is a pure homage. Sound wise, I'd say the biggest influence for me is Mark Kozeleks Red House Painters, the Rollercoaster record and what he did around that time of his career.
What would you all say are your biggest creative influences? You mention food on Facebook and your Instagram is full of food pictures – is there a specific food to eat while listening to Psyence Fiction?!
I'm working a day job as a chef, so the Instagram food pictures are all creations by yours truly. That being said, we're all foodies and spend quality time in the kitchen. It's a meditative zone, an expressive space where you're allowed to both be kind to your body and to your creative outlets. Big Win-Win! Other influences are photography, the Oslo music and art-scene – it's a fun place to live these days, Charlie Chaplin-movies, Camus and Houllebecq-novels among other things.
Can you tell us about some highlights of 2014 for you? Were there any particular live shows that stood out as being especially memorable?
2014 was our first year as a band. We did our first live show as a five piece late December of 2013, kicked off the winter at Norwegian showcase festival by:Larm, did a few festival gigs that summer, recorded our album and went on tour supporting our new buddies in Highasakite a couple of months ago. Traveling around with them, playing sold out concerts throughout Norway and especially preforming two days in a row at a sold out Rockefeller (one of Oslo's finest concert halls) was just super, super inspiring. Made me want to put in more proper done work.
Do you have any good new music tips to share with us?
Lots of good bands from Norway right now! Be sure to check out Dråpe, Splashgirl, Apothek, Therese Aune, Kollwitz and Youth Pictures Of Florence Henderson
And finally, what does the rest of the year hold for you?
We're not sure yet. Our record just released in Scandinavia so we're trying to give that our attention, play good shows and focus on the music. Hopefully we'll meet a few or a lot of people who understand and like our sound and want to put us on stage somewhere.