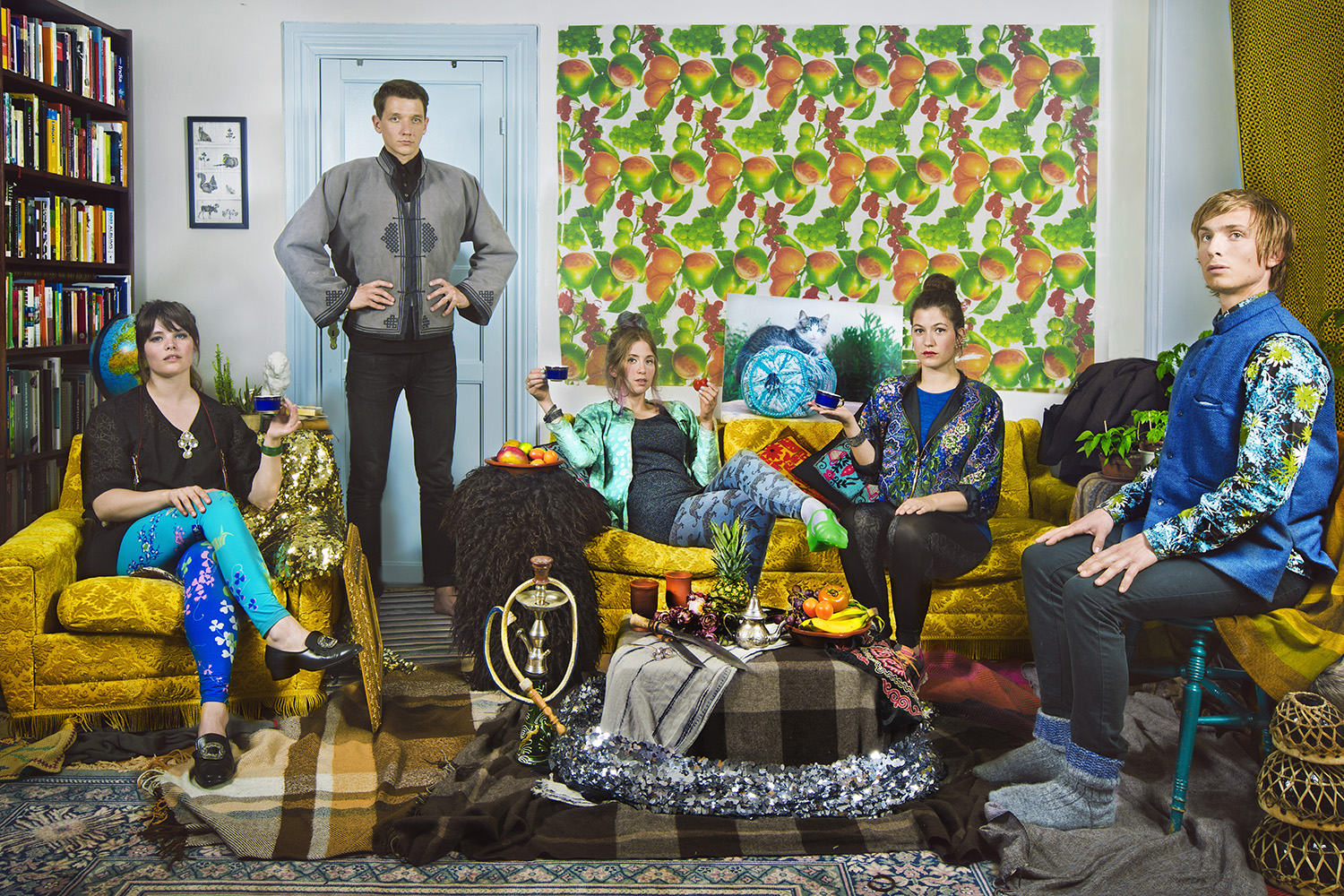 Norwegian Five piece Broen have unveiled a brand new track entitled '14' – an enticing taste of what's to come when the band release their debut album Yoga in just a few weeks!
The band have a very busy time ahead of them, what with the single and album due to land in Norway on the 20th February, before heading to Norwegian showcase event by:Larm in March where they've been specially invited to perform by the festival's jury.
Today though, the band are dropping the second single to appear from their forthcoming album in the shape of  '14' – an ambitious track which manages to fuse an impressive number of ideas and styles into an irresistibly bassy, pop fuelled anthem. '14' seems to be a much more playful proposition than previous single 'Iris', blending instrumental textures and spoken word along with the righteous philosophies that the band members held at the tender age of 14.
The group is masterminded by Heida Mobeck, Hans Hulbækmo, Lars Ove Fossheim, Anja Lauvdal and Marianna Røe – some of whom you might recognise from bands such as Your Headlights Are On, Snøskred and Moskus. Following on from appearances at Trondheim Calling, the band have been labelled an unmissable live proposition, bringing boundless energy and style to the stage as well as sporting glittery outfits created by Heida's grandmother.
We can't wait to get our paws on Yoga when it's released though Nabovarsel on the 20th February, but for now, settle in and enjoy the latest sounds to appear from Broen right here at Ja Ja Ja.