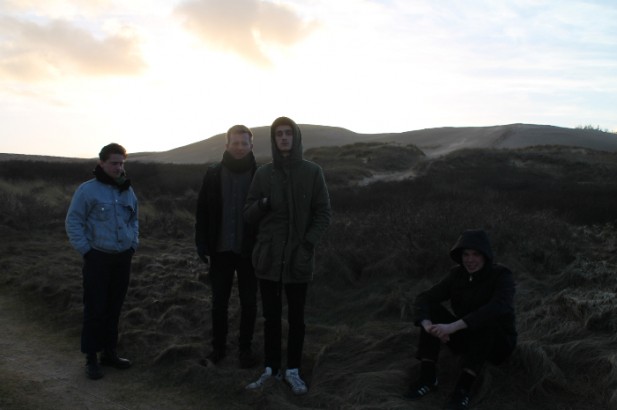 While press about the Danish underground often focuses on Copenhagen thanks to the likes of Iceage, Lower et al, there's also a long-standing and productive alt/punk/hardcore scene in Aarhus, the geographical heart of Denmark and home to SPOT festival. Now, out of that musical hotbed comes Yung.
Initially a solo project of Mikkel Holm Silkjær, Yung is now a quartet plying furious punk that's a mixture of Fugazi intensity and Jay Reatard playfulness. Here on 'Don't Cry' the verses rattle along on a super-speed hi-hat and bone shaking riffs, before the chorus lets Silkjaer shred his throat in the most urgent way imaginable.
At the age of just 20,  Silkjær and Yung has already dropped an LP in the shape of the brilliant Falter (mastered by the godfather/legend of the Danish punk scene Peter Peter) and although 'Don't Cry' appears on that, we'll get to hear it again as part of the Alter EP which is out on 2 March through Tough Love Records.
You can catch Yung making their UK debut at London's Old Blue Last on 3 March, and until then you can play the track on repeat: