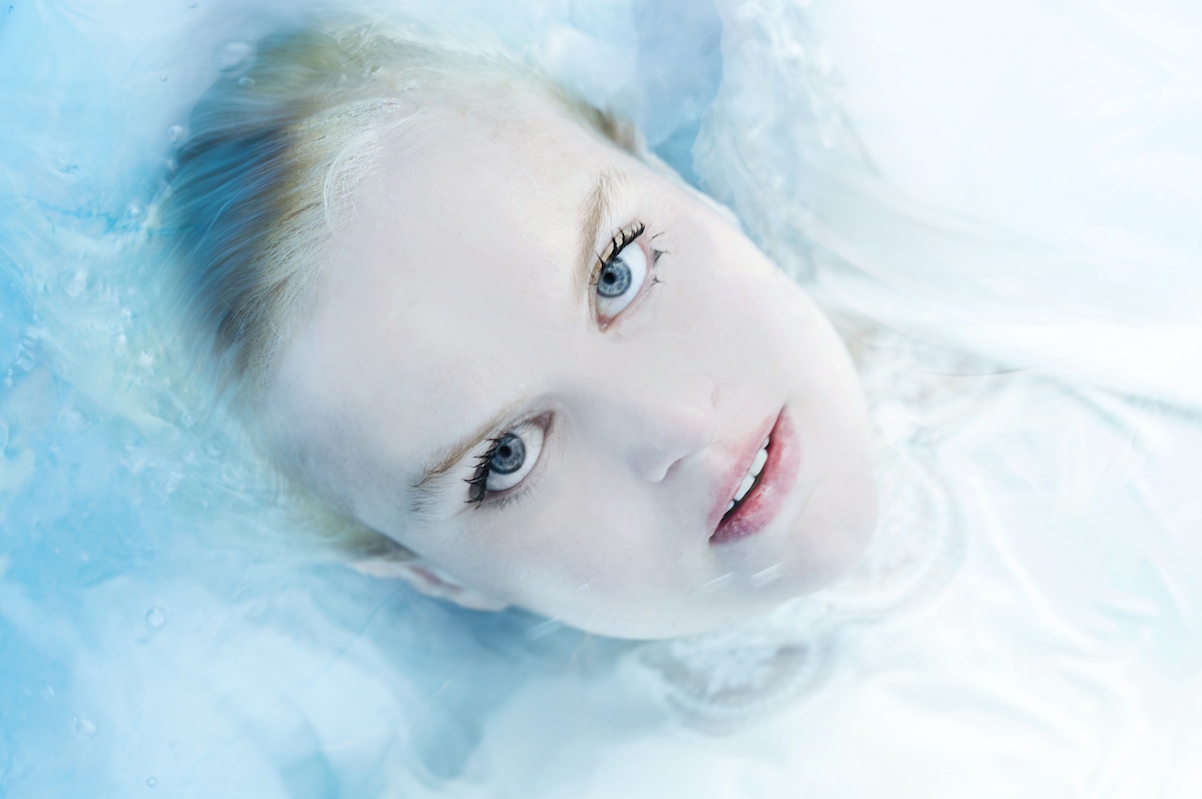 Iceland's luminous Ólöf Arnalds released what was probably her most collaborative and ornate album in the form of Palme last year, signalling that the singer was approaching some kind of career purple patch. And while new single 'Hypnose' is obviously welcomed, it's the b-side where the intrigue really lies.
'Viðihlið' is a cover of a song by legendary 60s/70s folk-rock-punk singer and fellow native of Iceland, Megas. Arnalds describes Megas as a "hero" and this song is one that she's wanted to perform for a while but has never plucked up the courage to do so…until now.
A simple, yet complex, folk song made up purely of Arnalds' gorgeous, glacier-pure voice and plucks of a rudimentary stringed instrument, it's a step away from the sound of Palme and back towards the music of Við og Við. It's sung in Icelandic, but Arnalds explains that the song "describe[s] in a bitter sweet manner the welcoming and loving arms of the hospital staff at Víðihlíð, a facility known for treating Icelandic women for addictions". It's beautiful, of course, and the care and attention can be felt in every single note.
You can hear 'Viðihlið' below, and it'll also be found on the reverse – physically speaking – of 'Hypnose' on 24th March when the single is released through One Little Indian.