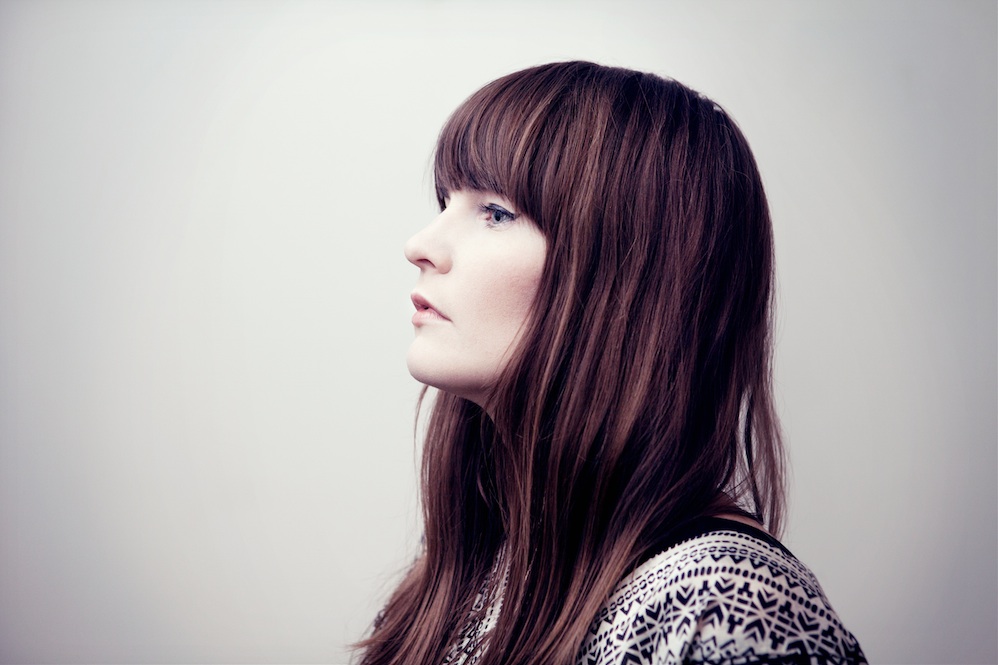 Ja Ja Ja rounded off 2014 in a pretty big way, with a three day event which expanded our monthly club night into a festival and brought 16 brilliant Nordic artists to perform in London!
We're now just days away from the first Ja Ja Ja London club night of 2015, and we've got an outstanding evening of performances lined up. Returning to the UK for a much anticipated show and set to unleash powerful renditions of tracks from her forthcoming album Gemini Gemini is Sweden's Jennie Abrahamson. She'll be joined by Norway's Psyence Fiction and Danish outfit Mont Oliver.
Ja Ja Ja will take place on Thursday 19th February at The Lexington, so grab your ticket now and make sure to sign up as a Ja Ja Ja member to get hold of specially discounted tickets to all of our events.
Ahead of her upcoming performance, we caught up with Jennie Abrahamson to find out more about her forthcoming album, and what she has in store for her show at Ja Ja Ja!
Ja Ja Ja Spotlight Interview: Jennie Abrahamson
For those that haven't met you yet, could you please introduce yourself – who are you, where are you from, and how would you describe what you do?
I'm a northern swede in Stockholm exile. I've been doing music more or less my whole life, and since 2007 I've been working on this solo project under my own name. I would say I write and sing pop songs – simple as that – of both catchiness and depth.
You've just revealed your latest single 'Wolf' – can you tell us a bit about the story behind the song?
I wanted to catch that strange feeling you can have for a person that seems impossible to reach or get close to. Someone you might search to understand, but the person shies away and is impossible to read. There was a lot of news on a mystic wolf in the media at the time I was writing this song, and I thought the image of a wolf would make the perfect metaphor. And I wanted the song to be big, dramatic, growing on you. We worked a lot on the synth parts on it, I'm particularly happy about them.
Congratulations on having Gemini Gemini nominated for the European Album Of The Year Award! How does it feel to be nominated?
I'm super excited about it, of course! There are a lot of really great albums on the shortlist and I'm honoured to be amongst them. One would wish nominations and such didn't matter that much, but essentially it's just nice to get an acknowledgement that people have actually noticed what you're up to and care about it. And nominations are good pr help!
The album will be released in the UK in March – so can you tell us what we have in store? Where did you record the album, and what was your main ambition when you were making it?
I wrote and pre-produced the album at a writing space I rented for a couple of months. I always try to create a bit of a bubble when having a writing period, I try not to do so many other things at the same time.
My ambition was for the process to feel playful, and for the outcome to be a bit darker than my previous albums. There are still very happy moments on it, but overall I think we've exaggerated the dramatic parts of the music, which kind of was my plan. We recorded it in a studio I run with two friends, and one of them, Johannes Berglund, is my co-producer and mixer. We work very well together, and he's been involved in some great work this past couple of years (The Knife, Owen Pallet, Shout Out Louds & Jenny Wilson) and have really gained reputation and experience that always makes it fun to enter a new process with him.
We were completely enamoured with your last single 'The War' which marked a bit of a change of direction and sound from what we'd previously heard from you – what inspired this change?
Glad to hear that! Actually, 'The War' was the very first song I wrote for the album. I tried to immediately create a playful setting for me to work in – which in my case usually involves working on instruments that are not my main ones – and I wrote 'The War' just to the beat of the drums. I also really wanted to celebrate people who dare to take the fight every day on gender and feminism issues – just having taken a university class on the subject – and hence the lyrical theme. I wanted it to be a fight song with both dark powers and high spirits. But, this needs to be said, I don't see striving for gender equality as a war per se, it's a mere analogy.
You are a master collaborator and have worked with some amazing artists throughout your career! What do you enjoy most about collaborating?
Sure, I'm a pretty educated musician and have gone to private teachers and schools etc, but I strongly feel that everything essential I've ever learned in music has come from collaborating with or playing with other people. All those hours in the rehearsal space with my teenage band, all those tours I did as a freelance musician playing other people's songs (where I always said "yes" whatever instrument they asked me to play and then I had to fake it 'til I made it – which is the sole reason I play a lot of different instruments today) and just getting to be close to other creative people and share their creative universes, that's how I've found a way to grow and progress too.
And outside of the world of music, what inspires you to get creative?
Books. Love books, always have. It's the cheapest way to travel to magical places, and travel in other people's minds. People inspire me, we are weird creatures. I've studied quite a lot of psychology because I'm fascinated in the theories of how our mind works. I love the fact that we haven't figured it all out yet, that the mystery still remains in so many aspects. All my awesome and creative friends inspire me to be creative too, I feel truly privileged to have such a great posse around me.
What can we expect from your upcoming performance at Ja Ja Ja?!
Oh, I'm so super stoked for that gig! I'm bringing together my favourite band setup, and though we're only four people on stage we have a rather big and dramatic sound that really reflects the sound of the album. I'm really proud of our live act now and I'm happy to give people a heads up of what's to expect from the album.
Do you have any good new music tips to share with us?
Well, Linnea Olsson, my partner of many crimes, is releasing the full-length version of her new album Breaking & Shaking in the UK this week. It's a bloody brilliant album and you should all check it out.
Also, another Swedish favourite of mine – Jonathan Johansson – is just about to release a new album. I love the first single off it, 'Ny/Snö', check that out!
And finally, what does the rest of the year hold for you?
I'm currently on a Scandi solo tour, but there will be a bit more of band touring in late spring and summer, which I'm looking forward to. I'm also going to start writing for the next album during april. I'm really looking forward to entering that bubble again. Hopefully we'll start recording later this year!