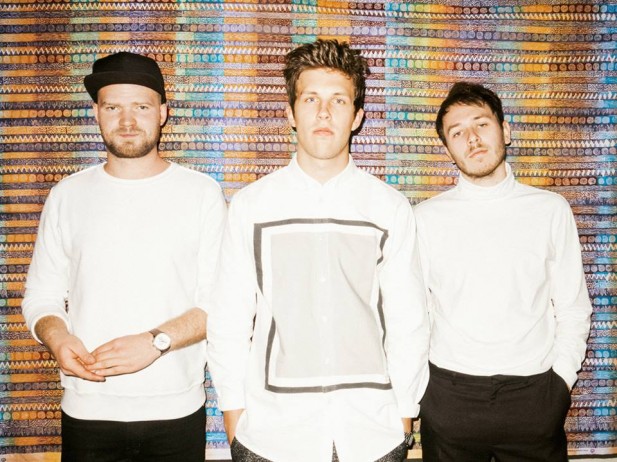 We've been chomping at the bit to get back to business since we held our three day Nordic music marathon, the Ja Ja Ja Festival last November!
There are merely days to wait now, until the Ja Ja Ja club nights return with a bang, presenting Sweden's Jennie Abrahamson, Norway's Psyence Fiction and Denmark's Mont Oliver live at The Lexington!
Ja Ja Ja will take place on Thursday 19th February at The Lexington, so grab your ticket now and make sure to sign up as a Ja Ja Ja member to get hold of specially discounted tickets to all of our events.
Ahead of their much anticipated upcoming show, we caught up with Copenhagen's Mont Oliver to find out more about what they have lined up for their first UK performance, about their forthcoming video and about that time they had drinks with A$AP Rocky (as you do…)…
Mont Oliver's Ja Ja Ja Warm Up Mixtape!
For those that haven't met you yet, could you please introduce yourselves – who are you, where are you from, and how would you describe what you do?
Hello. We're Mont Oliver. Three guys from Denmark, Copenhagen, who make urban music inspired by old school hip hop, trip hop and lots of other good stuff.
The last 12 months seemed like a pretty crazy time for you guys – can you tell us about some of the highlights, and some of the best memories?
We played like, 80 shows in Denmark and some in Germany while working on new material, so I think it's safe to say that we've been busy as bees, but it was all worth it.
Playing Roskilde Festival was definitely a night to remember. Five thousand people in the crowd and the sun had just gone down – I think we played one of our best shows that night.
Northside Festival was pretty wicked as well. We had gone to the festival as guests, just to take a break and have a good time. That included a small amount of drinking the first day of the festival, but when we woke up the next day, it was to the sound of a phone call from our booker, asking if we could play that day. There had been a cancellation and a spot had opened. So we got out of our beds, and called some friends in Copenhagen (the festival was being held in Aarhus, 4 hours away from CPH) and asked if they could get a car and bring our gear to Aarhus. Against all odds it all worked out and that night we played for several thousand people and had drinks with A$AP Rocky.
We keep seeing glimpses of the 'All Yours' video on your Facebook page! When can we look forward to seeing that, and what is the track about?
It will be out very soon, we promise! The song is about submission and love. Those two go well together.
We can't wait to have you play at Ja Ja Ja in London – what should we expect from your performance there?
We cant wait either! We're very eager to show UK who we are and that we would love to come play for you guys some more, so hopefully the show will be intense and dynamic and you will be able to sense that eagerness and will.
Can you tell us a little bit about each of the tracks that you've picked for your mixtape today, and what you like about them?
Slum Village – Climax (Girl Sh**) Instrumental
One of our favourite J Dilla productions, pure magic.
Homeboy Sandman – 'Problems'
A very talented guy from NY. This song is from his newest album 'Hallways' which you definitely should check out.
Billie Holiday – 'The End of a Love Affair'
We love to listen and sample old jazz and Billie Holiday has been the foundation for a bunch of tracks.
Kanye West – 'POWER'
A masterpiece. Simple.
Portishead – 'All Mine'
Portishead has been a big inspiration to us. 'All Mine' is a killer.
Massive Attack – 'Blue Lines'
…same goes with Massive Attack.
Nas – 'N.Y. State of Mind'
This is just so 90s and dirty and street and amazing.
Frank Ocean – 'Pink Matter'
Two great artist unite in this sweet ballad.
Shuggie Otis – 'Strawberry Letter 23'
A forgotten classic.
D'Angelo – 'Another Life'
We loved 'Voodoo' and we love 'Black Messiah' just as much. 'Another Life' sounds like a an amazing live recording with a wonderful leaned-back vibe and some beautiful lyrics.
And finally, do you have big plans for the coming year? If so, what do you have in store?
Last year was all about Denmark but this year is dedicated to the rest of the world. Right now we are building a good foundation in UK with a lot of good people, and with their help and our music, I think the options are endless, as long as they include releasing good music and playing brilliant shows.