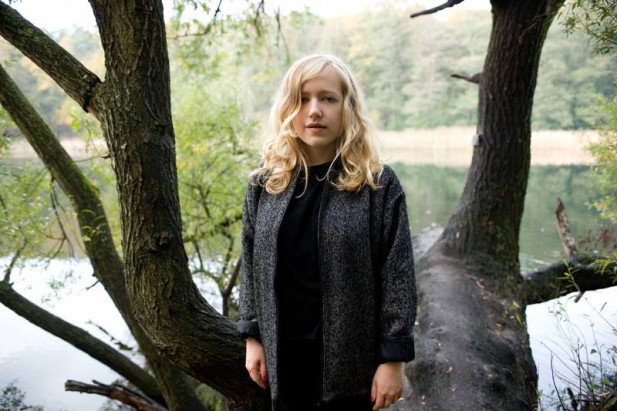 Sea Change, or Ellen A. W. Sunde, to her friends, is a phenomenally talented Norwegian electro producer who has been grabbing our attention for some time.
Since 'Bursting', each subsequent release has been not only enchanting our ears, but showing a clear development and carving of a musical path as an artist. Each new song has even more beautiful, intricate layers, a bolder melody, a bigger chorus, leaving us more entranced every time.
Sea Change, like the tide her moniker refers too, is pulling us under the swell of her fantastic music, and we fully expect to be swept away, both by her new album, due for release on February 23rd, and her performance at Ja Ja Ja Vienna on January 30th. Sea Change joins a bumper line-up that evening, including the likes of Noah Kin, Vök, and Sekuoia!
Tickets for the Ja Ja Ja Vienna are available here, and in the meantime you can get to know Ellen a little better below!
Spotlight Interview: Sea Change
For those that haven't met you yet, could you please introduce yourself – who are you, where are you from, and how would you describe what you do?
I'm a musician and bedroom producer from Norway. I make electronic dream pop. I live in Oslo. And I love food and films.
Your album, Breakage is coming out really soon. Can you tell us the story of how the record came to be?
Breakage was recorded and produced in my bedroom in Oslo this fall. It is a debut album and as with most debut records, there are some very new songs and a couple of older ones.
A theme that often goes through the record is the need to let things go. And that is also what this project Sea Change is about. The album is mixed by the wonderful Endre Kirkesola, who made it sound very good.
Your music is very intricate and densely layered – where do you start with the songwriting process? Do you have a clear idea of a song before you sit down, or does it reveal itself as you work on each element?
Both. Usually it starts with a melody that I've recorded with my phone and then I mess around with it in Ableton. I start with the production very early in the process. Other times I sit down and try to follow an example – like a good song I know, trying to make something similar with the same kind of feeling. It usually becomes very different, but I find it very creative to work like that. I also steal a lot from other artists – lyric lines, a drum sound, or just how they produced a particular song.
Do you record mostly at home, or do you work in a studio with other people? What sort of set up do you use to create your gorgeous soundscapes?
I record most of it at home. The setup is so simple, it's almost embarrassing. I have my Mac, my small soundcard, and a really cheap vocal mic. So it is very lo-fi. I use a lot of midi, but also some samples. On this album, the mixer added some bass-lines and analogue synths in the studio.
You've been dividing your time between your native Norway and a few other places like Berlin and Manchester – do you find your location affects the way you work and the kind of music you write?
I think I should answer yes, but I don't really think so. I'm a loner when it comes to this music stuff anyway. The difference when I'm home versus away is mostly that I have more time on my hands when I'm not in Oslo.
In Oslo I have a day job and friends and all that jazz. When I'm out of town and in other places I can really lock myself in, and just do music. But honestly that only makes me crazier than is good for me.
Your current release 'Above' has arguably the most 'pop' sound we've come across from you – is this an exploration of that kind of sound, or a deliberate move in a more energetic direction?
I really love a good pop song, but I find it very hard to make one myself. So actually it is me challenging myself to make something else than I usually do. I used to be afraid of making something accessible. It took some time to realize that a song can be good even though its pop music. So yes it is a deliberate move, but It's not all pop on the album.
You're playing Ja Ja Ja Vienna very soon – what can we expect from your live performance?
We are playing some new songs, so there will be a couple of world premieres that night! Hopefully we are able to make a good dreamy concert, you can close your eyes and float away in.
You collaborate onstage with a live band – would you consider further, more writing based collaborations in future?
Right now it feels best to make the songs and bring them more or less finished to the band. They have the freedom to do things, but I'm the boss. But I would love to have another approach as well. I wanna do that more in the future, but maybe in another project.
Do you have any good new music tips to share with us?
Sgrow. They will release their debut-album in February. Their latest single is really awesome. I also really love the band Angelicas Elegy, they are Norway's best hidden secret.
And finally, what does the rest of the year hold for you?
Releasing my debut album the 23rd of February. And then some heavy touring after that. Hopefully I will get the time to make some new songs for my second album. Can't wait!