From the triumphant return of Korallreven to the breakthrough pop success of Tove Lo, 2014 was once again quite the year for Swedish music.
With First Aid Kit going from strength to strength with album number three, Stay Gold, Elliphant making confrontation pop music and Naomi Pilgrim on the slightly gentler and more soulful end of the spectrum, Sweden once again was the go-to country for the widest palette of pop colours.
2015 looks set to keep up this grand tradition, and here at Ja Ja Ja we've picked out five artists who we believe are going to be bloomin' massive next year.
Seinabo Sey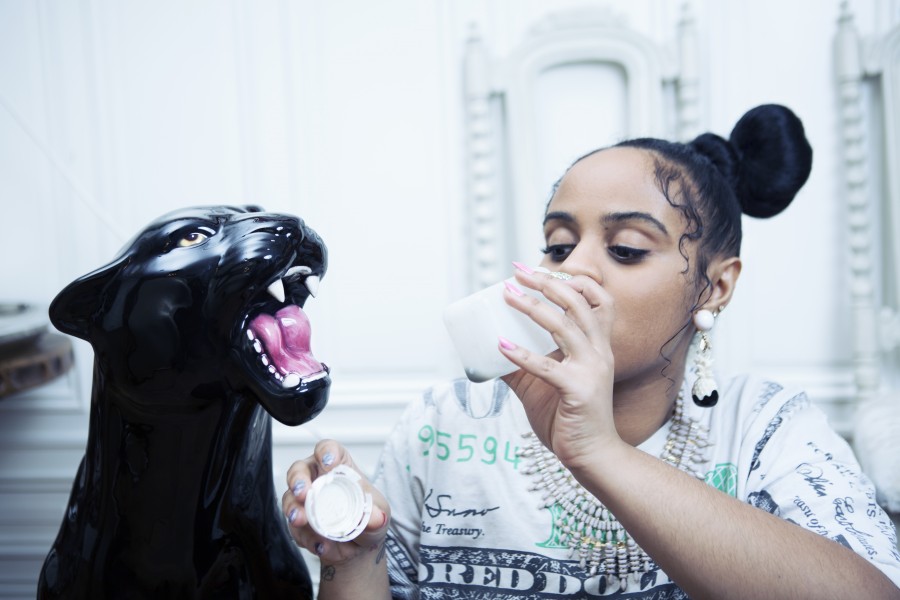 If Jools' honkey-tonk seal of approval wasn't enough to make you want to listen to Seinabo Sey, then one blistering note leaving her mouth and entering your ears should do the trick.
Sey's majestically understated debut single 'Younger' was the perfect calling-card; simple production allowing the Sey vocals to be the star, and it was followed up with two incredible anthems in the form of 'Hard Time' and 'Pistols At Dawn'. Sure, it's soul music but this is no background ambience. Sey's vocals move from deep down in her body to stratospheric crooning in space of a breath or two.
January will see Sey take on the USA and probably win, and although we've had no confirmation of a release date for a debut album, it can only be a matter of time before that is unleashed. With a voice this killer, Sey is destined for greatness.
Hey Elbow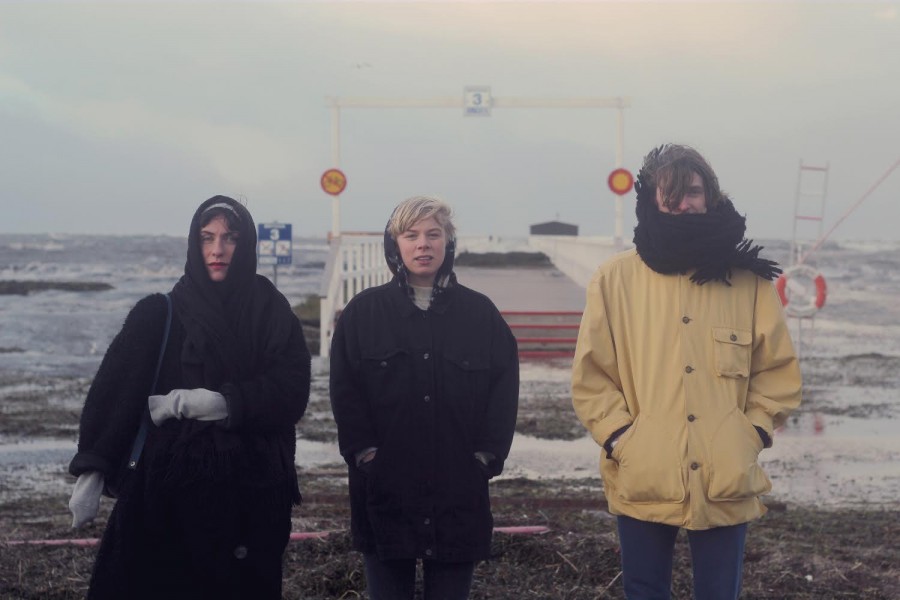 I guess Hey Elbow could be described as "experimental pop" if we were dealing in bland assessments of this brilliant trio's music.
We've only heard two singles so far from Liam Amner, Julia Ringdahl and Ellen Petersson in the form of the brooding 'Blanca', which pointed towards darkly gothic music, and 'Martin' which took ¾ jazz timings and applied them to echoing, effects-laden widescreen 4AD-esque pop music to create one of the most addictively repetitive songs of 2014.
Singer and guitarist Ringdahl goes between restraint and all-out in her vocals and guitar, Amner's drumming is old-school jazz applied to avant-rock and the octopus-limbed Petersson takes care of trumpets, pedal and keys to dizzying effect. An unpredictable bunch with a terrific live show, expect Hey Elbow to break out beyond Scandinavia with an "anything goes" debut album in 2015.
1987
The formerly hooded, faceless and shadowy Victor Holmberg has slowly but surely dropped the curtain which his 1987 project had hidden behind for much of 2013 and 2014, in preparation for an assault on 2015's end of year lists.
Well known for his work with Montauk and as a remixer for the likes of Postiljonen and Alice Boman, Holmberg has finally started to realise his potential as the maker of incredible dance and R&B tunes. With 'Ocean', 'Michelle' and 'Bomb' as his first three singles, there can't have been too many artists in the past year who have begun with such a stunning triptych of releases.
Drifting through hazy R&B, through soft and wistful pop to the bold and beat-laden new single 'Bomb', 1987's music is nostalgic but not at the cost of modernity. Holmberg was hard at work on finishing his album when we spoke to him back in the summer in his Ja Ja Ja Spotlight Interview, so next year could be the one in which 1987 influences the direction in which Swedish pop and dance music heads next.
Amason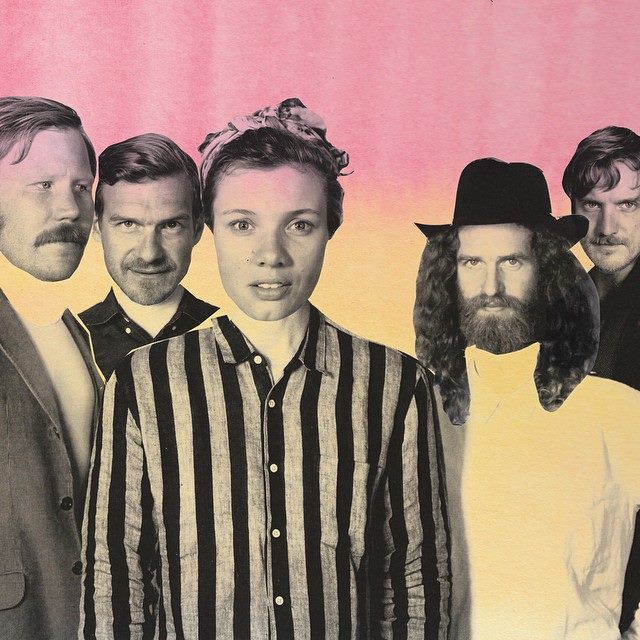 One band who will be immediately hard at work in 2015 are Swedish, errr, "supergroup" Amason who will be releasing debut album Sky City in January.
Made up of members of Dungen, Miike Snow and Idiot Wind, the collective eschew traditional supergroup bombast in favour of gentle and honest music that's quietly affecting. There are elements of how Broadcast interpreted the 1960s in the beats and synths of single 'Duvan', while Amanda Bergman's throaty and measured delivery adds a soulful depth to proceedings.
There was always something very naturalistic about Amason's music since their self-titled debut EP was released in 2013 and we'll finally get to hear their full-length interpretation of what they regard as pop music when Sky City drops next month. Already tied in to the INGRID collective, this bunch has the potential to be as big as fellow members Lykke Li and Peter, Bjorn and John. Aim high, why not?
The Hanged Man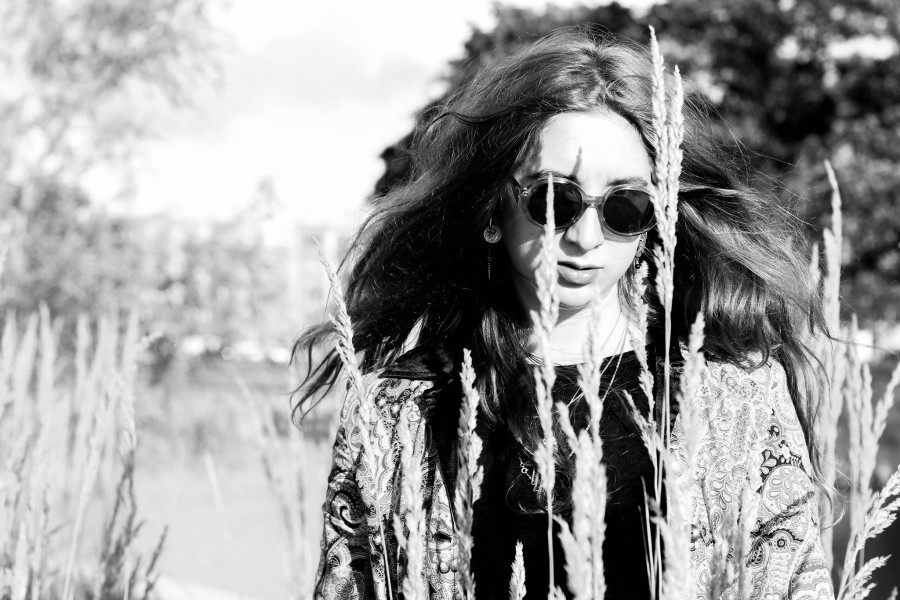 Photo: Sona Hellman
Rebecka Rolfarts has a pretty decent pedigree as part of the Swedish music scene, so it's little surprise to note that after just one single her new project as The Hanged Man is definitely one to watch.
A member of both Those Dancing Days and Vulkano, Rolfarts has now turned her attention to a solo project that delves into dark psych, garage and 80s synthpop; that first single was the despond of 'First Time Dreaming' and The Hanged Man quickly took shape through the brief and exhilarating First Quarter Moon mini-album.
With Rolfarts signed to Kning Disk/Telegram Studios, it's a good sign that 2015 will see her wade further into the sultry psych pop waters, and this can only be classed as A Good Thing.