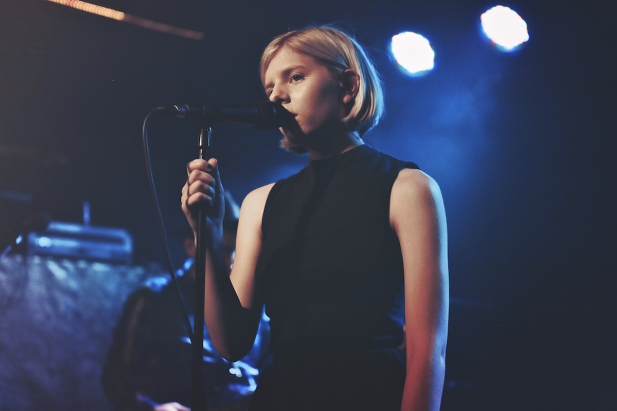 Aurora Aksnes – Ja Ja Ja September – by Sara Amroussi-Gilissen
As her debut single 'Awakening' continues to break hearts the world over, Norway's dazzling Aurora Aksnes returns to reveal a brand new single, 'Under Stars'!
Those who were lucky enough to catch Aurora live at her Ja Ja Ja performance in London in September of this year will already be well aware that this 18 year old's voice holds a skill and prowess far beyond its years, and over the past 12 months, Aurora has been continually touring, and confidently growing with each performance.
'Under Stars' continues where 'Awakening' left off – a beautiful presentation of layered vocals, whimsical thoughts and heart-tugging rises and falls. "It's about us," says Aurora of the track. "About the people we've lost through time, and how we handle that loss. The guilt of still being alive when they are not, and the hope that they might only be sleeping, maybe still dreaming, under the stars."
The countdown is now on until the release of Aurora's debut album in 2015. Until then, settle in with this latest offering from the Bergen native and get to know Aurora better in our Spotlight Interview!