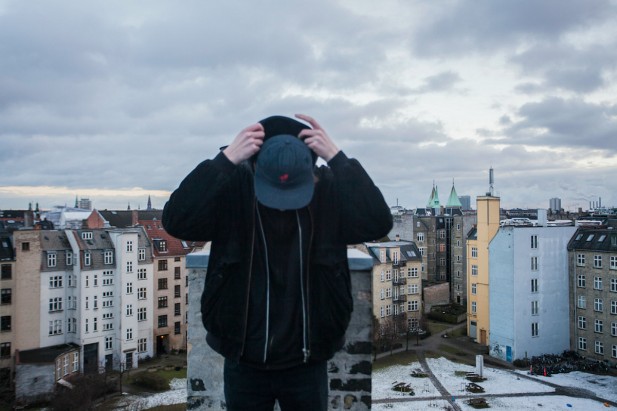 Denmark's Sekuoia – als0 known as Patrick Alexander Bech-Madsen – is no stranger to us here at Ja Ja Ja. The producer/performer made his way to London earlier in 2014 to play as part of the Ja Ja Ja London club night series, and is now set to make a Ja Ja Ja return when he performs at FluxBau in Berlin on Thursday 11th December.
He's fresh from releasing a brand new track entitled 'Waves', a luscious and driving piece of dreamy electronica, and a gorgeous example of what Sekuoia can pull off in a live setting.
Sekuoia will make his last live appearance of 2015 at Ja Ja Ja Berlin this week (while Ja Ja Ja will be hosting a pretty special, festive Christmas party), so we caught up with the emerging producer and invited him to make us a mix of some of his favourite tunes. Tune in to his Warm Up Mixtape below, and make sure to listen right 'til the end to discover what Patrick lists as his favourite Christmas tune too…
And to find out EVEN MORE about Sekuoia, check out his Ja Ja Ja Spotlight interview here!
Ja Ja Ja Berlin with Truls / Sekuoia / Noah Kin
 Thursday 11th December – 8pm – Late
FluxBau – Pfuelstraße 5, 10997, Berlin
Ja Ja Ja Berlin: Sekuoia's Warm Up Mixtape
Koreless – Last Remnants
I'm really a fan of minimalism, and I think Koreless masters minimalistic music in his own unique way. 'Last Remnants' is a really beautiful track, based on a synth melody which a really nice progression.
Karen 0 and The Kids – All Is Love
I have never watched Where The Wild Things Are, but I love Karen O, and the soundtrack for it. Been spinning this track at home the last week ☺
Drake – How About Now
I love Drake, and his latest track is amazing. Drake's rapping on the track is good, but the beat is really what's got me going.
Tame Impala – Alter Ego
Even though I enjoy the winter and the cold, I sometimes miss the summer. This Tame Impala track, reminds me of summer, and I usually put it on when I need some positive summer vibes. I really enjoy the production as well.
Moodymann – Why Do You Feel
Sampling at its best. This track by Moodymann has a real lo-fi feel – the samples are placed just right, and are used really creatively.
Thom Yorke – Nose Grows Some
This has been my go to emo track the last couple of weeks. Thom Yorke has always – and is still – pushing limits, and this track proves that he is incredible at blending haunting melodies with experimental productions.
John Wizards – Lusaka By Night
John Wizards are something else. I saw them in Denmark this summer, and they turned a rainy and dull Wednesday into the happiest day ever. They have such a nice energy and they are mixing world music with electronic music, which I find really interesting.
Beach House – Norway
I love listening to Beach House during the winter, there is just something cosy about it. I want to make a cup of tea, light up the chimney and listen to this track.
Airhead – Believe
I'm really tripping over Airhead's productions lately. He finds a way to do various different genres while managing have red line throughout his releases. This track is just real lovely.
Tomas Barfod – Came To Party
Tomas Barfod is a legend. I really love his first album Salton Sea, and this track will probably be spinning for my New Year's Eve.
After an amazing show at Ja Ja Ja in London earlier this year, we can't wait to see you at Ja Ja Ja Berlin – what should we expect from your performance there?
The performance in Berlin will be the last one of this year, so I'm definitely planning on having a few tricks up my sleeve. I think the important thing for me and my band is to have fun with it, and hopefully the audience can feel that we enjoy playing the music.
This show is a Ja Ja Ja Christmas special and we're planning on getting festive –  so what's your favourite Christmas song?
The Raveonettes – The Christmas Song
This Christmas song is probably not as well known as Band Aid's, but it's the only one I can stand listening to year after year.
Do you have big plans for the new year? If so, what do you have in store?
I'm definitely planning on releasing more music, and producing a wider rang of music. I really wanna do weird collabs, and different genres. I think my overall plan for 2015 is just to evolve and make music that I feel good about making.