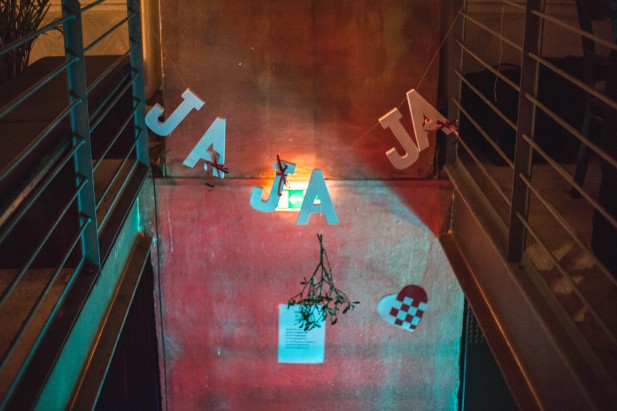 Ja Ja Ja Berlin – Photo by Susanne Erler
Christmas is almost here and we're counting down the days! This week we thought we'd give you a special guide of where to get a little taste of a Nordic Christmas in London!
Fika, 161 Brick Lane, London
To start getting into the Christmas mood, Swedish café Fika on Brick Lane – who normally serve up amazing cinnamon bun and coffee Fika – are now offering a platter filled with all the best parts of Swedish Christmas cuisine. How can you resist that?! A complete Swedish Christmas food-experience including two drinks can be yours for £35 per person. If you don't fancy a whole Christmas dinner, you can always just pop by and grab a saffron bun and some gingerbread cookies and wish the staff a "God Jul!"
Other Nordic cafe's that are offering up Christmas buffets in London include Lisa's Kitchen & Bar, Stockholm Restaurant & Deli and Cooper & Wolf!
Bageriet, 24 Rose Street, London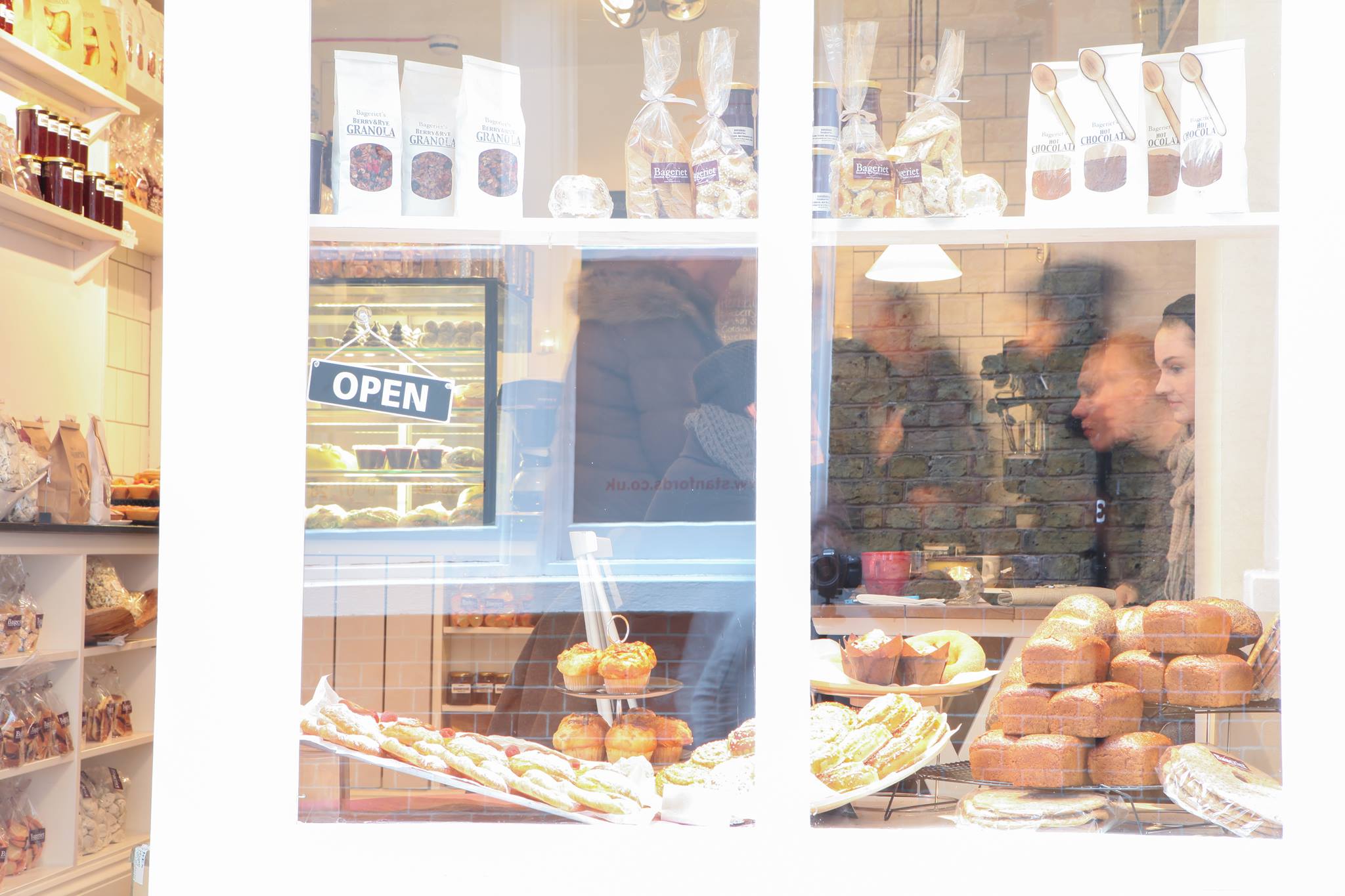 If you're in the west of London, then you need to head to Bageriet for some Christmas treats. There, you can treat yourself to some fine 'glögg', 'klenetter' and 'lussebullar' or as we'd call it the North – mulled wine and super-duper delicious Swedish/Danish Christmas cookies (and we're not talking about gingerbread cookies) and saffron buns.
Here are a few other Nordic cafes to check out around London, in between your Christmas shopping expeditions – Nordic Bakery, Fabrique and Bygga Bo.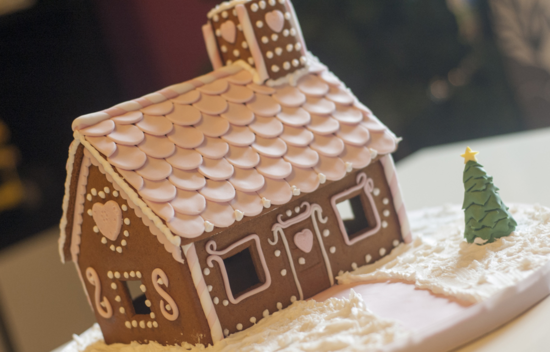 If you feel like having your own Scandinavian Christmas party, Scandinavian Kitchen has got everything you need to create a complete holiday dinner with Christmas delicacies from Norway, Denmark and Sweden! On their Scandi Life-blog, they even have some Christmas recipes to help you – saffron buns, glögg (mulled wine), beetroot salad and more. Also, find inspiration how to pimp your gingerbread house!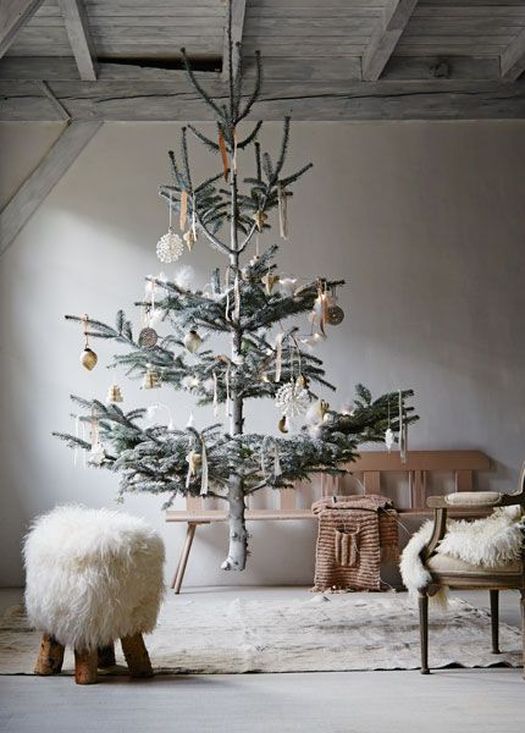 In the heart of Shoreditch, an enchanted Christmas party is popping-up – Nordic Yulefest! Award winning events agency Meredith Bespoke are the hosts of this Nordic themed fiesta, and are promising a Christmas experience like no other. Taking inspiration from the north, it will be a Christmas wonderland offering some of the best from the Nordic region's holiday smorgasbords and the charismatic Tomte (Santa Claus for the English-speaking) will guide you through it all!
For a very exclusive Nordic Christmas lunch or dinner you can book your table right here.
Tënu – a Finnish pop-up Restaurant, 1 Leicester Street, London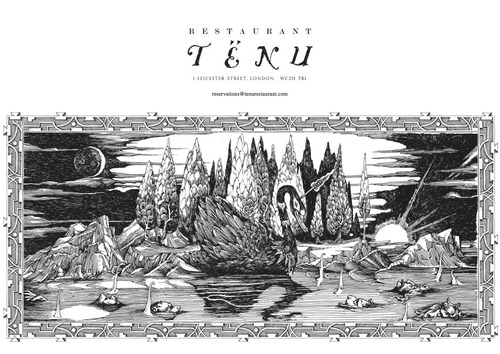 Between the 6th and 31st December the Finnish food specialists Antto Melasniemi (who created an incredible menu for this year's Ja Ja Ja Festival!), and Klaus Haapaniemi have opened a special Christmas pop-up restaurant in Soho. Tënu is a restaurant that goes way beyond the usual Christmas menu, and takes inspiration from ancient Finnish mythology and folklore with ingredients sourced from the Eastern parts of Finland. A truly unique Christmas experience! Find out how to book your table here.
They've also created their own advent calendar about the myth of Tënu – follow it on Twitter as one part of the story is revealed every day until 24th of December on #tenulegend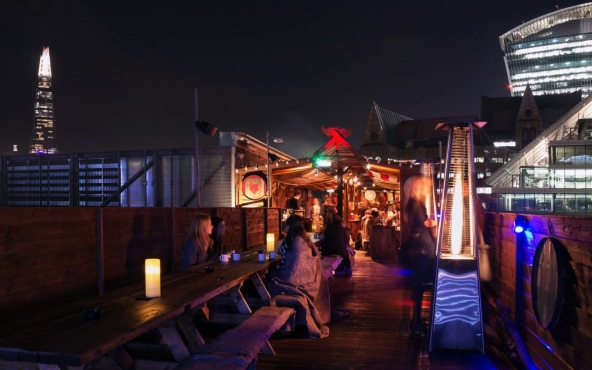 Roof top bars are always cool, not only in the summer. Don't say that it's too cold – Nordic lovers, Viking up! The rooftop of Tower Hill's DoubleTree Hilton Hotel has had a Nordic makeover for the festive season, creating Valhalla Vodka Bar. What is a Nordic winter rooftop bar without a specially created Viking named vodka-drinks to warm you up in the cold, cold winter? Hearty, meat-heavy dishes and hot drinks will also be served to complete the experience.
Nordic Christmas Shopping in London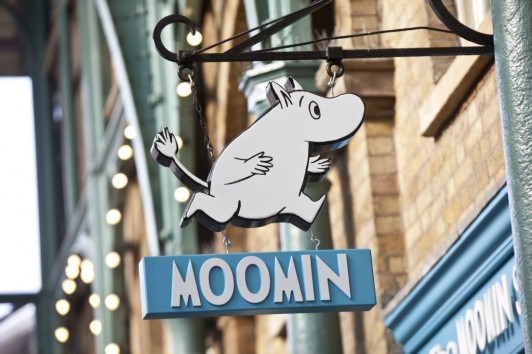 There are tons of Nordic shops in London, all ready to help you find the perfect Nordic gifts to put under your Christmas three.
Box Park in Shoreditch has a fantastic Nordic feel, inspired by shops like Vagabond, Marimekko, Urbanears, One Piece Norway, Pärla and The Brokedown Palace – where you can get yourself one of those famous Fjällräven backpacks! In Covent Garden, you'll find the Moomin shop with cute little moomin trolls from Finland everywhere and on everything! Around the corner, you can always find the T-Shirt Store with cool printed t-shirts from Sweden – they've also just opened up a shop at Westfield in Stratford.
And when you're tired of the Christmas shopping, why don't grab a delicious burger at Icelandic food lovers' haven Tommi's Burger Joint to recharge the batteries!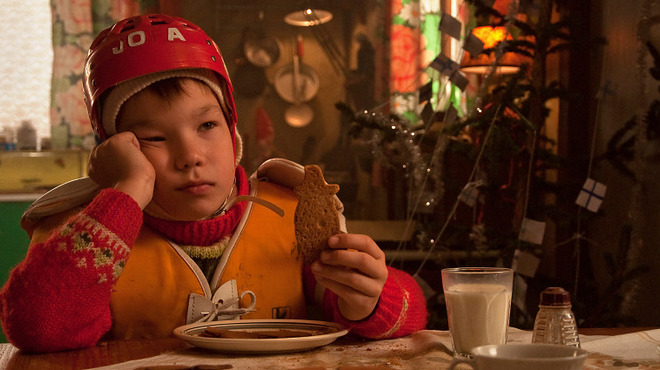 Watching a Christmas film is a must, so why not go for a Nordic one?! Finnish film director Jalmari Helander's debut film Rare Exports: A Christmas Tale, from 2010, is being shown at a few cinemas in London this week.
In his film Helander has gone back to ancient Finnish folk tales of Santa Claus. The locals of a Nordic mountain community – including ten-years-old Pietari – are intrigued by a mysterious mining operation. When kids start to go missing, and a mysterious white-bearded figure is glimpsed running around in the woods, Pietrai soon figures out who's behind this and starts creating a trap for his reindeer-hunting father.
You can see Rare Exports: A Christmas Tale in London here:
Monday 15th December – Gate Cinema Notting Hill – Tickets
Monday 15th December – Greenwich Picturehouse – Tickets
Wednesday 17th December – Hackney Picturehouse – Tickets
Thursday 18th December – Stratford Picturehouse East London – Tickets 
Hyvää Joulua, Glædelig Jul, God Jul, Gleðileg Jól, Merry Christmas from everyone at Ja Ja Ja!