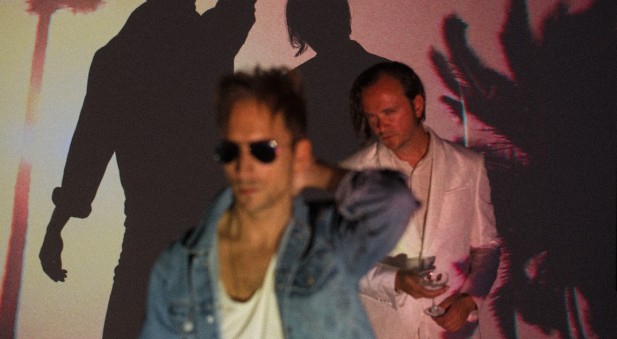 Ahead of Sin Cos Tan's appearance at this year's Ja Ja Ja Festival we're incredibly pleased to premiere the video for their latest single 'Lifestyle' – set to be released on Thursday 13th November along with an extra special House mix of their previous single, 'Heart Of America'!
Taken from the band's 3rd album Blown Away, which tells the story of an American drawn into drug deals across borders, exploring themes of hedonism, 'the American Dream' and beyond. 'Lifestyle' sits at the centre of the album, and is arguably the record's focal point.
The lyrics are such an important part of the song, it seems fitting that they remain at the heart of things. In this, the third video Sakke Soini has directed for the band, we see what is probably the only video around that might accurately portray what it feels like to read an autocue in zero gravity!
Sin Cos Tan play on Saturday at Ja Ja Ja Festival alongside Emiliana Torrini, When Saints Go Machine and more – for more information and tickets, go here!