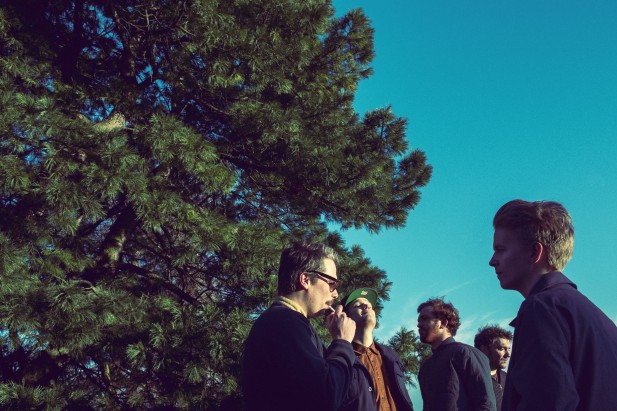 Having witnessed them gently rock their native country's Sørveiv festival, Norway's Psyence Fiction continue the good form with a new video for the rousing 'Small Filled In Number Nines'.
Originally seeing the light of day on the band's Don't Stall EP, it's the five-piece's second single from the forthcoming Spy Vs Spy album and it finds them in typically rumbling form, with Aleksander Johansen countrified growl taking centre stage over sumptuous instrumentation that evokes thoughts of deserts, empty streets and long nights in lonely bars. Psyence Fiction have been compared to Red House Painters and The National, and while there's more of an Americana feel to what the Norwegians are doing, they definitely share a similar bruised spirit.
The accompanying video directed by Christian Karlsen and Bendik Mondal is suitably shot in black and white and captures the band on down time before dazzling a blissed-out audience with their music.
Spy Vs Spy will see the light of day in January 2015, and in the meantime you can watch the video below