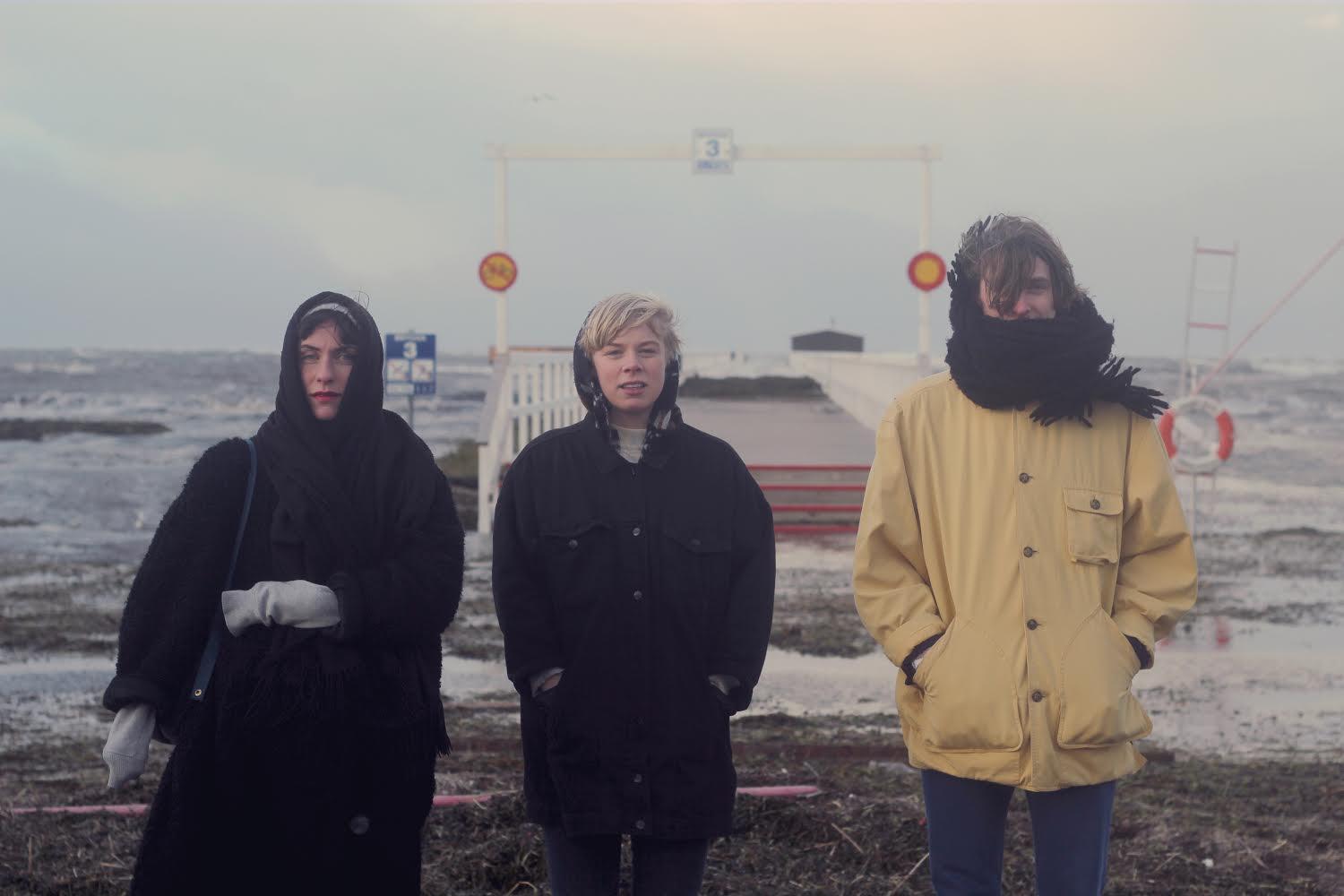 It appears Hey Elbow are a band completely aware of the power of repetition.
On the Swedish trio's latest single 'Martin', there's one line repeated about eight times in its two-and-a-half brilliant minutes and it's "I don't want to go for the second time". It gives no clues as to why the song is called 'Martin' (other than following debut single 'Blanca' they like a proper name as a title), but let's not get bogged down in trivialities.
What matters is that once the clattering jazz drums of Liam Amner subside slightly from their opening assault, we're treated to singer Julia Ringdahl's pure tone of voice and way with an angular riff while Ellen Petersson adds burbling electronics and crazed horns (a short and wonderful set at the recent Sorveiv festival showed that Petersson was able to do both at the same time and mess with some distortion pedals during a delightful show) that while staying faithful to the band's jazz influences, also open up the track into widescreen, experimental pop.
Only two songs in and there's little doubt Hey Elbow are going to deliver something on their debut album; but with an ear for the unpredictable we might not know exactly what that will be…which is, in itself, a terrific prospect.