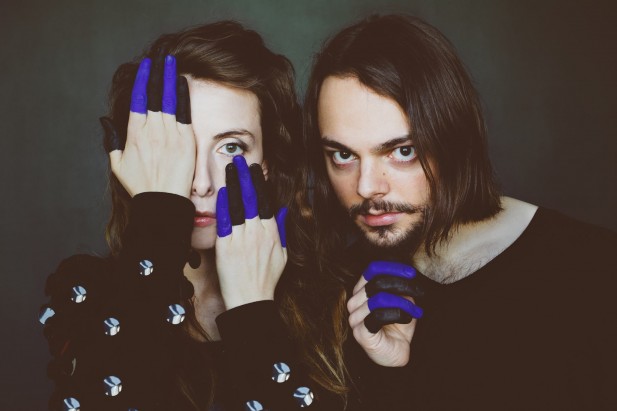 Janus Rasmussen is a busy guy. When he's not making fantastic synth-led pop with Bloodgroup or mesmerising orchestral techno with his buddy Ólafur Arnalds in Kiasmos, he's teaming up with Guðrið Hansdóttir to form BYRTA. With barely a year having passed since they released their self-titled début album, BYRTA have been winning a stack of Faroese Music Awards, playing live and preparing new music for our enjoyment, seemingly without a break. When the results are as excellent as 'Í tínum eygum', you won't catch us complaining!
Directed by Heiðrik á Heygum, who they've worked with previously on 'Norðlýsið', this is another ambitious production, to say the least. With a combination of excellent graphics, location, props, costumes, make-up and dancers, this tribal ritual of a video is as arresting and memorable as the song it accompanies. The bold colours of the painted faces echo the bright synths and catchy melody, while the dancers mirror the song's effervescent energy.
BYRTA are due to play Ja Ja Ja Festival in London on Saturday 15th November. More information and tickets to the event can be found here!