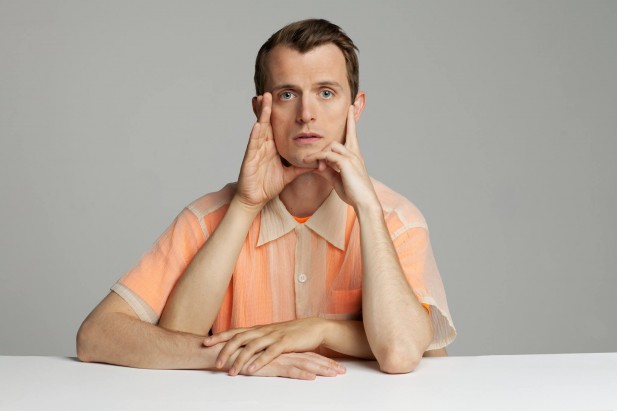 After whetting our appetite with two stunning videos for 'I Punish You' and 'Trip Abroad' both directed by longtime pal Benjamin Alexander Huseby, Nils Bech is finally all set to release his third LP One Year on the 17th November through Fysisk Format and we for one cannot wait!
His distinct voice and beautiful, uniquely honest lyrics have won him devoted fans and critical acclaim and we have no doubt that he will continue to impress with his latest release.
Ahead of his rare UK performance at this year's Ja Ja Ja Festival on Friday 14th November, we decided to catch up with him about his classical influences, artistic collaborations and asked what treats we could expect from his upcoming show.
Spotlight Interview: Nils Bech
For those that haven't met you yet, could you please introduce yourself – who are you, where are you from, and how would you describe what you do?
I'm a Norwegian singer and performance artist, based in Oslo, Norway. I make pop music that I sometimes turn into performances where I use objects to help me reenact the emotions in the songs and concerts in different venues.
We have heard that you are a trained opera singer. How does that genre of music influence your work now?
I used to do classical music when I was younger, but I stopped when I was in my early 20s. It has made me aware of how I sing; I've tried to forget as much as possible when it comes to the technical side of singing, and focus on the emotions. I always try to think "how would I tell this story to someone, if I wasn't singing it?"
Who or what inspires your songwriting the most?
Difficult emotions in me
You have a very unique and instantly recognisable voice. How would you personally describe your style of singing?
Thank you! It still has a touch of my classical training, I can still hear it in the way I articulate, especially my vocal in the words, but also the consonants.
Why have you chosen to work with fellow Norwegians Benjamin Huseby and Ida Ekblad several times on your videos and at art exhibitions. Why is collaboration with artists so important to you?
I like to work with different artists so I have to step out of my own bubble. Someone that pushes me. Huseby and Ekblad are old friends of mine, and I have always admired their work.
Is there anyone else you would like to work with in the future?
Hercules and Love Affair.
Are you more comfortable in art galleries or on stage? What is your favourite venue that you have performed in?
I enjoy both. I have performed twice at the ICA London, and both times I have performed at the floor, not using the stage, and with the audience seated around me. I think it is a great room, and the people working there are also amazing.
What can fans expect from your performance at the Ja Ja Ja Festival this month?
Something very honest, a lot of emotions, but also something a bit quirky
Do you have any good new music tips to share with us? 
At the moment I am listening a lot to the Canadian Berlin-based singer Dan Bodan.
And finally, what does the rest of the year hold for you?
I'll be performing and working on new stuff.