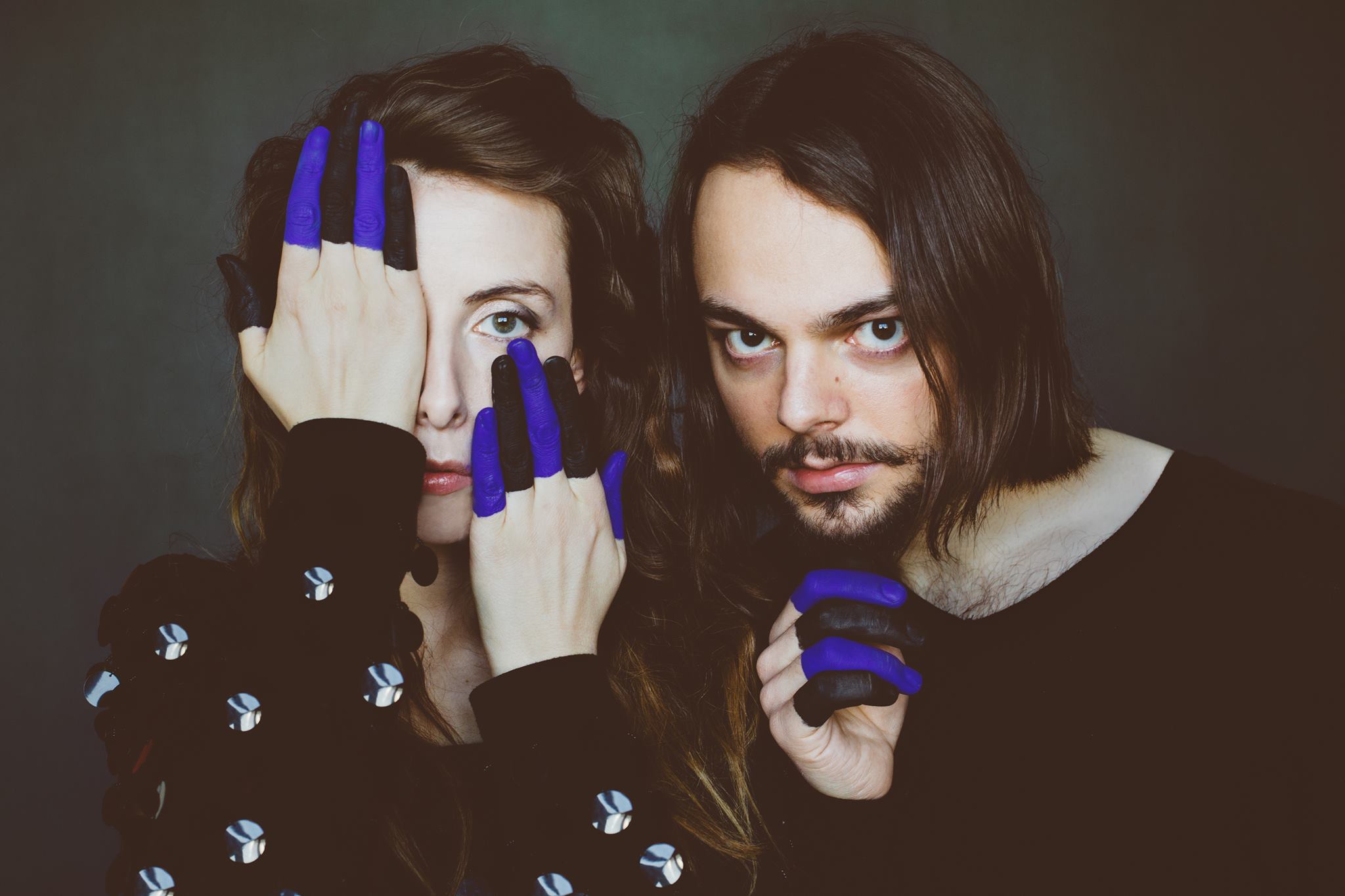 With so many great bands gracing the various stages of this year's Ja Ja Ja Festival, we thought it only fair we introduce you to some of them, and among the artists readying themselves for the frivolity are BYRTA!
The duo, consisting of Guðrið Hansdóttir and Janus Rasmussen, hail from the Faroe Islands and create the type of music that's designed to get the party started. Having spent time in Iceland's capital Reykyavik, the duo immersed themselves in the progressive dance scene the city has to offer and added their own melodic spin to the music. The result was BYRTA's debut self-titled album, a climactic work filled with nocturnal rhythms, soaring synths and Hansdóttir's resounding vocals.
Now the duo are all set to follow up on the success of their first album with a plethora of new material and they're itching to share some of it with the good people of the UK and beyond. We caught up with BYRTA to talk about how they got started, what the future holds and what to expect from their forthcoming Ja Ja Ja Festival show.   
Spotlight Interview: BYRTA
For those that haven't met you yet, could you please introduce yourself – who are you, where are you from, and how would you describe what you do?
Hey everybody. We are Janus and Gudrid from BYRTA, an electro pop duo from The Faroe Islands and we love music and to make people happy with our music. Gudrid is best known as a singer/songwriter and Janus is best known as a member of Icelandic band Bloodgroup. But together we are BYRTA.
How did you first start making music together and what inspired you to do so?
We met in Reykjavik in 2011 where we both were living at the time. Gudrid had some new songs ready, which did not fit to her solo project, so she ask Janus if they should do some pop music together just for fun. This project became more than fun and BYRTA became a fulltime project.
We thought at the time, that on the Faroes there was really a lack of good pop music, sung in Faroese. So we decided to make this album in only Faroese. It turn out that people were really hungry for this kind of music and the first album became a massive hit.
Musically we were really inspired my Scandinavian pop like Robyn and The Knife. And the album was made in a very cold and dark winter of 2011 and that also sets the mood of the album.
Your debut, self-titled album was released last year, what have you been up to since then?
We have been quite busy with playing concerts and studio work. We had a Scandinavian tour this year and played lots of festivals on the Faroe Islands, Iceland and Denmark.
Your sound has a strong electropop sensibility (and huge choruses too!). What drives you to make the music you do and what's your songwriting process like?
We are absolute suckers for good pop music and we love to have fun. And doing this kind of music is so much fun. When we are in the studio we are dancing around and having a blast. And that is obvious in the music too. We really try to make good catchy lines and a good chorus is very important for every song. We are doing most of the songwriting together in Janus's studio in Reykjavík.
We're excited about the realise of your new single 'I Tinum Eygum'. What's the story behind it?
The song 'í tínum eygum' easily translated, 'In Your Eyes' is a song about being very far away from something which you only see through a computer screen. You want to touch it and hold it, but its not there.
You've just produced a video for the single. It looks like a riot of colour and dancing! What's the idea behind the imagery and how does it tie into the track?
The video is a performance video which does not really have any direct connection to the story of the song. The video was shot up in the mountains on the Faroes with lots of dancers and actors. We were all wearing white costumes with lots of face paint and it looks like there is war going on up on the vast mountains of the Faroes. We had so much fun doing the video and we are very excited to release it.
What's the music scene like on the Faroe Islands?
It is pretty good. It becomes better and better all the time. We have so many talented artists which are doing very well. And there is around one album release every week. That's pretty good I guess when you think about the population of only 48.000 people.
You're playing the Ja Ja Ja Festival on Saturday 15 November. How do you feel about coming to the UK to perform?
Super excited about playing in London for the first time. We are also very excited to see all the other wonderful artists on the festival.
What can we expect from your live show at Ja Ja Ja Festival?
A good live show with lots of energy and power and we will perform some new material too!
Do you have any good new music tips to share with us?
Yes there is plenty of good music from the Faroes for example our good friends SAKARIS, Høgni Reistrup, HULDA, Gudrun go Bartal and ORKA. Check them out!
And finally, what does the rest of the year hold for you?
After playing the Ja Ja Ja Festival, we are heading to the studio for recording of a new album which will be out next year 🙂