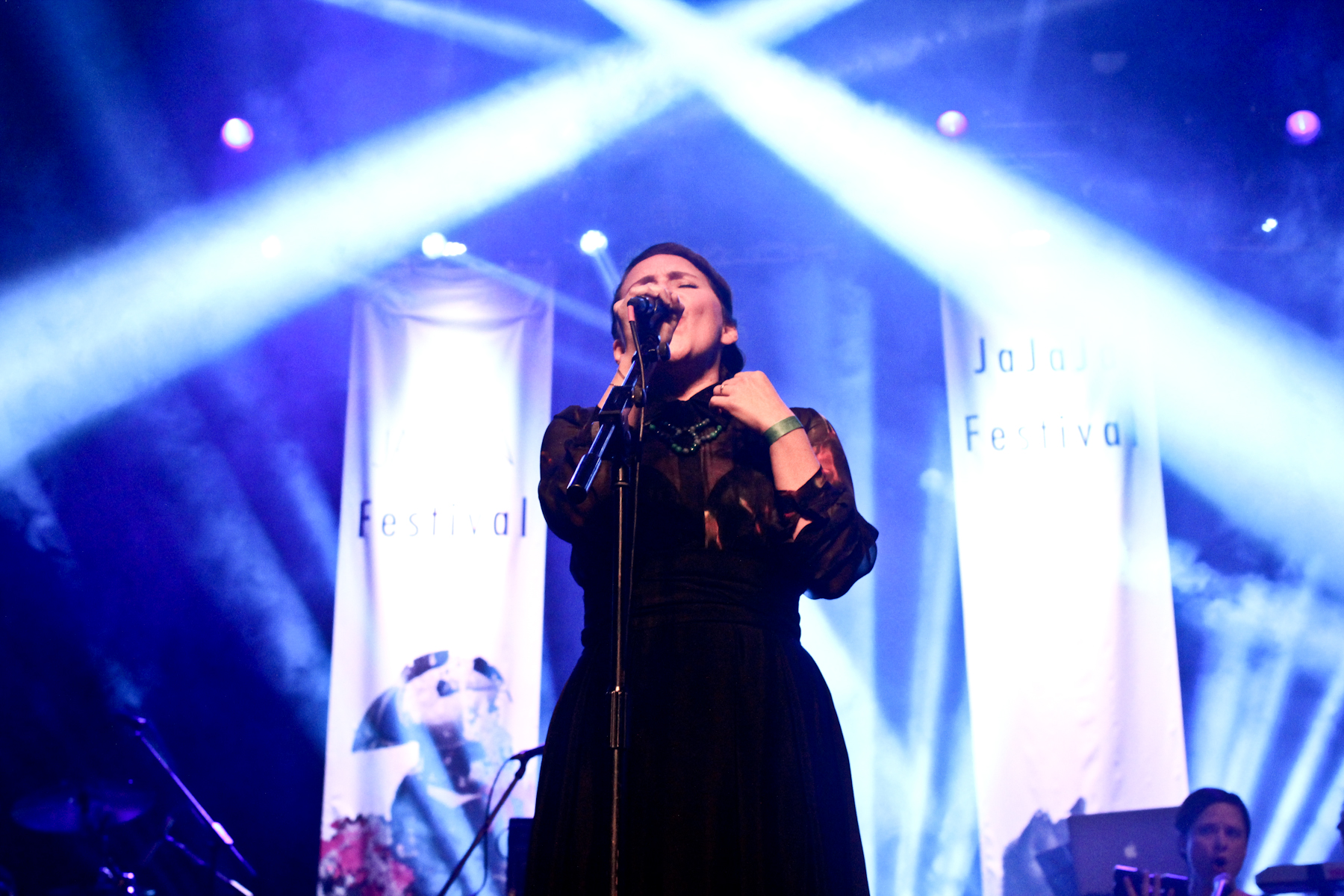 All photos by Monica Santos Herberg.
For the final day of Ja Ja Ja Festival, Queen Mary's University was taken over for a day of fantastic live music, film, food and fun. Transformed by records and CDs, (and the irresistible scent of Fika London's cinnamon buns and coffee) there was a lot to delight the senses from the very beginning. After catching the 405's documentary Tónlist and Björk's Biophilia Live, it was time for BYRTA to start proceedings.
At first it seems like Faroese duo BYRTA would be dwarfed by the massive stage in the cavernous great hall, but it quickly became apparent that their tribal synth pop is just as massive as the stage. Sporting a couple of great costumes, producer Janus took any opportunity to dance during the occasional moments his hands were free, and singer Guðrið's powerful voice made it very difficult for you to tear your eyes away from them. Live percussion and guitars augmented their synth-led pop, concluding in triumphant fashion with recent single 'Í tínum eygum'.
Up next was Finland's Sin Cos Tan, who took a different approach to filling the stage; not only did they have more keyboards than band members, not only were they immaculately dressed in a white suit and all-black (including sunglasses) but they had a massive screen projecting a series of surreal films adapted from their music videos and more. This gave their set the impression of being almost like a cinema event with fantastic live accompaniment, like a hyper-modern twist on the silent films of old.
Norway's Highasakite also took a different approach with their stage setup than you'd expect, with a set of lights incorporated into their gear, in addition to the house lights, set to blaze and fade with their set. Drawing from their album Silent Treatment, the band gave fantastic renditions of tracks like 'Iran' and 'Leaving No Traces', with highlights being the infectious energy and catchy chorus of 'Darth Vader' and the masterful build of closing number 'Since Last Wednesday' – though singer Ingrid's voice is very much the focal point of their music, Highasakite are masters of the slow build, gradually introducing new elements to their songs in subtle ways as they progress, and as all of it comes together it's nothing short of exhilarating.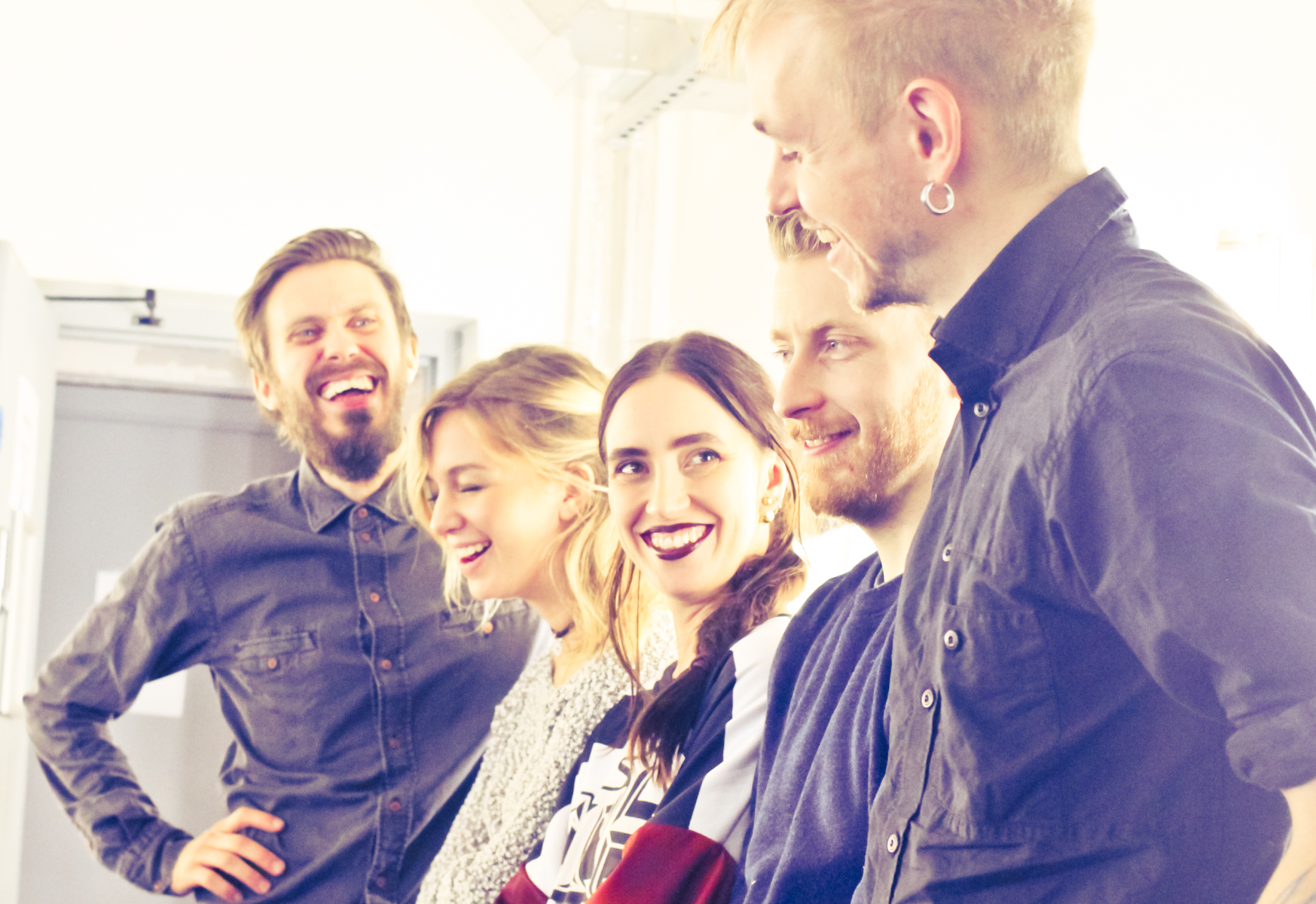 Sweden's Jenny Wilson takes to the stage wearing a leather jacket with the title of her recent LP spraypainted on the back. 'Demand the impossible', it reads, and as she launches into her wonderfully confrontational and aggressive brand of pop music, you're pretty convinced that she not only means to do just that, but is also absolutely going to have her wish. Wilson's performance is electrifying – the stage is largely darkened, with her face only illuminated by photographers and fans taking her picture. She paces back and forth, right at the front of the stage, and if you take your eyes off her for a second, perhaps to admire the skill of her guitarist and drummer, she'll be out into the crowd, or spitting water over the edge of the stage. 'The future is now!' she says, and once again, you'll find yourself convinced.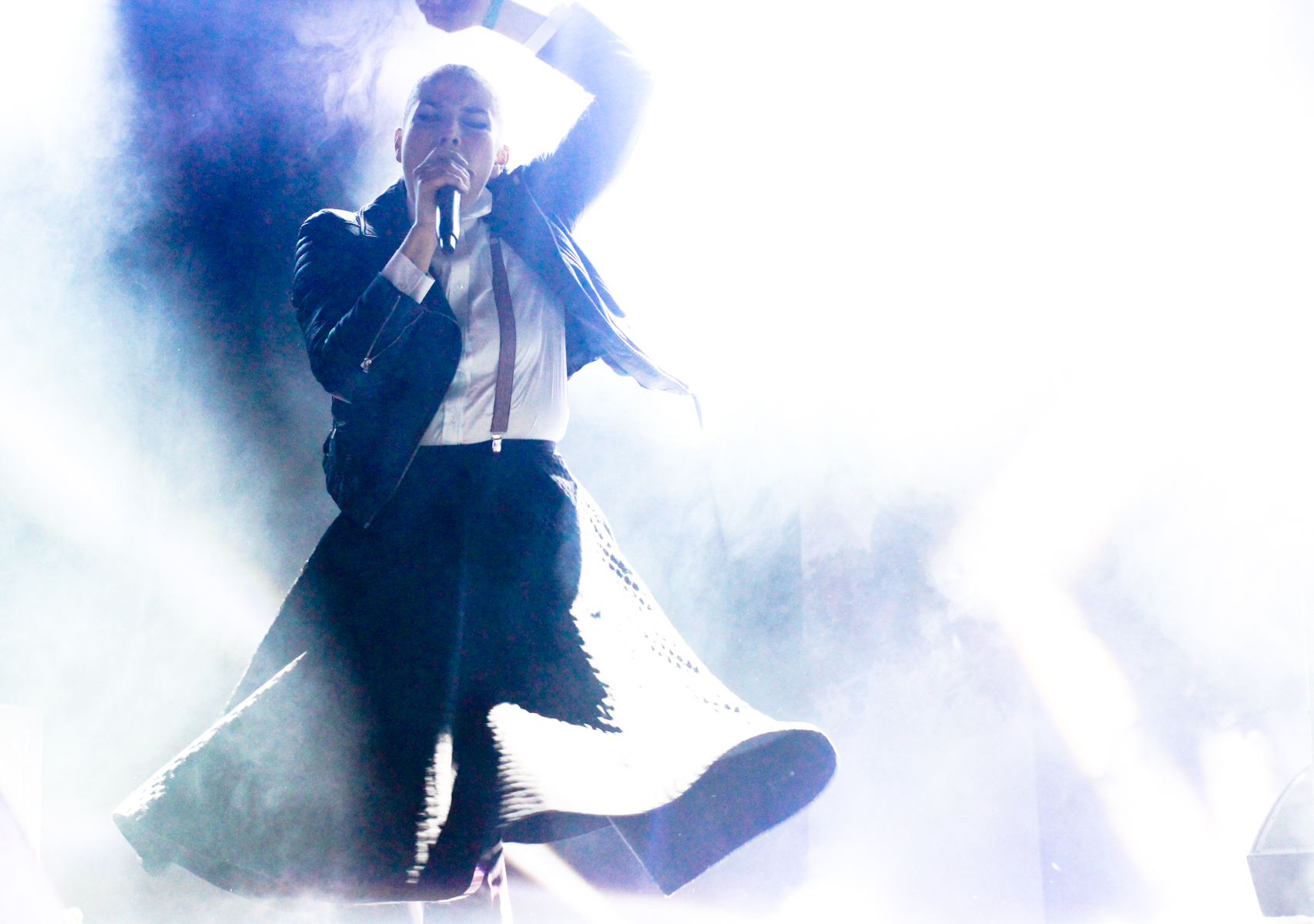 By this point the event is in full swing, happy festivalgoers are munching away on Antto Melasniemi's delicious Icelandic inspired cuisine, and judging by the large orders at the bar, there may even be some people here just to drink the selection of Nordic cocktails! Spirits are as high as they are flowing for the final two acts of the festival, When Saints Go Machine and Emiliana Torrini.
As Denmark's When Saints Go Machine take to the stage, if you weren't familiar with them already, you'd be forgiven for thinking Nikolaj is an unlikely frontman, with his long hair, sweatshirt and jeans, he looks like he's ready to go skateboarding, not storm through one of the best performances of the weekend. However, as soon as he begins to sing, it all becomes clear – his instrument is one of the rarest and most beautiful you're likely to hear, and boy, does he know how to use it. Their set veers between frantic rhythms and tense, ominous synth-led, almost industrial noise. Nikolai rushes back and forth to the mic like he's on a bungee cord, which just adds to the energy of the music and overall performance. With gigantic synths, breakdowns that verge on jungle on occasion, and a frontman like no other, these are stadium sized songs.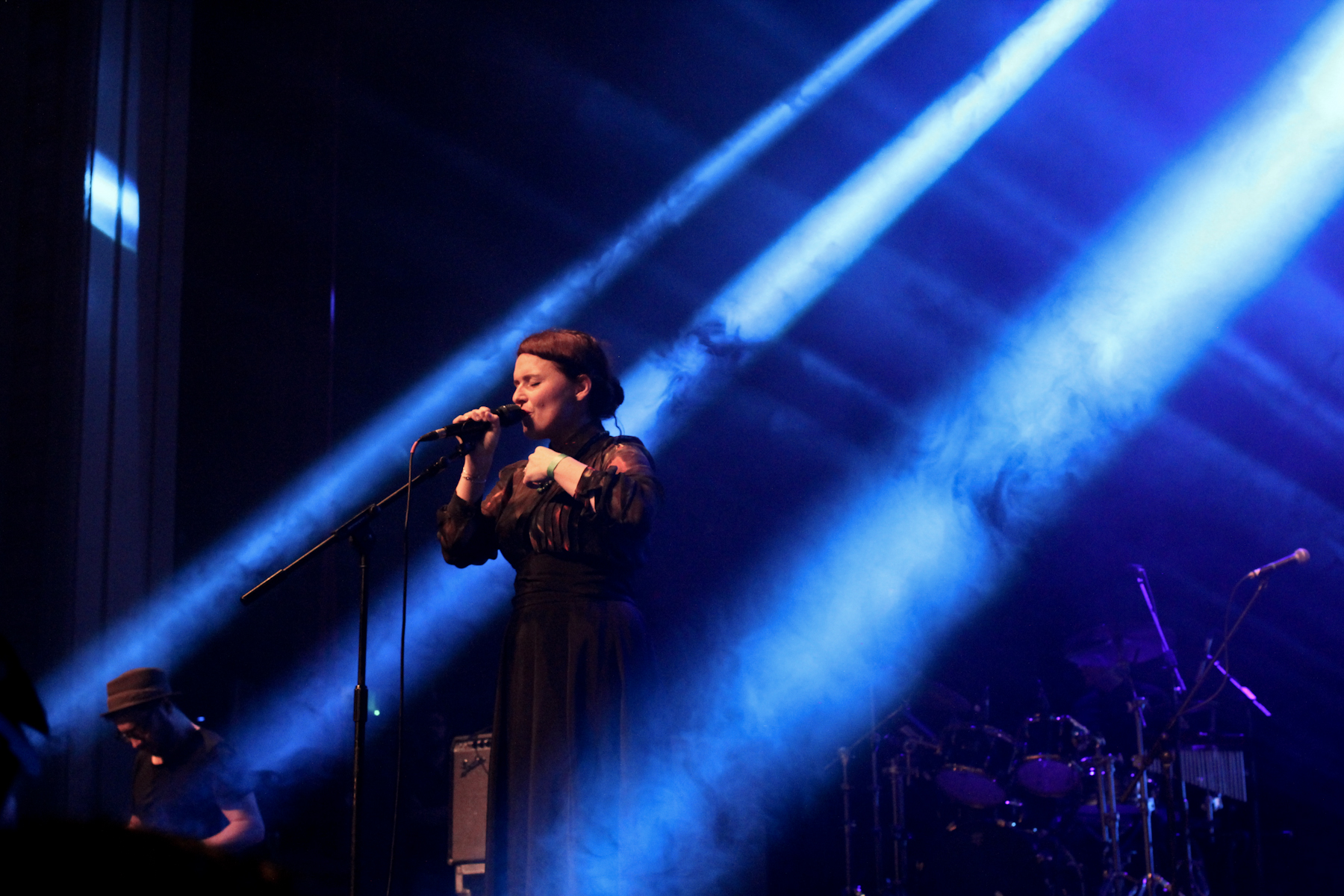 To end the festival, Emiliana Torrini's much anticipated set does not disappoint. Though some of the most entertaining parts of her set are non-musical, as she sweetly 'demands' vodka, and it is brought to the stage by chef Antto Melasniemi, with whom she collaborated on the special festival menu (though she claims 'my contribution was to be really drunk'), and then later 'demands' a bottle for the stage, only to have it duly brought to her by Sigtryggur Baldursson of the Sugarcubes, who also joined her for the encore.
The real star of this show, however, is still her beautiful voice and her songwriting – the arrangements can integrate slide guitar, and acoustic arrangements that can sound almost Spanish influenced on occasion, Nick Drake-esque folk, to something much darker and electronic when she wishes to, but ultimately, these are songs that could be arranged in 30 different ways, and still sound marvellous. The songs she writes reflect so many of our human experiences so beautifully, they will resonate with an audience in any setting. She commands the stage in the Great Hall as gently and effortlessly as she would in a more intimate setting, and nothing is lost.
A class act from start to finish, Torrini is a wonderful conclusion to richly varied and always enjoyable three days of live music. As a cheery array of smiling wolf-masked punters wander off into the night, you suspect they're already had their appetite more than taken care of.
Check out what happened on Thursday and Friday of the Ja Ja Ja Festival!