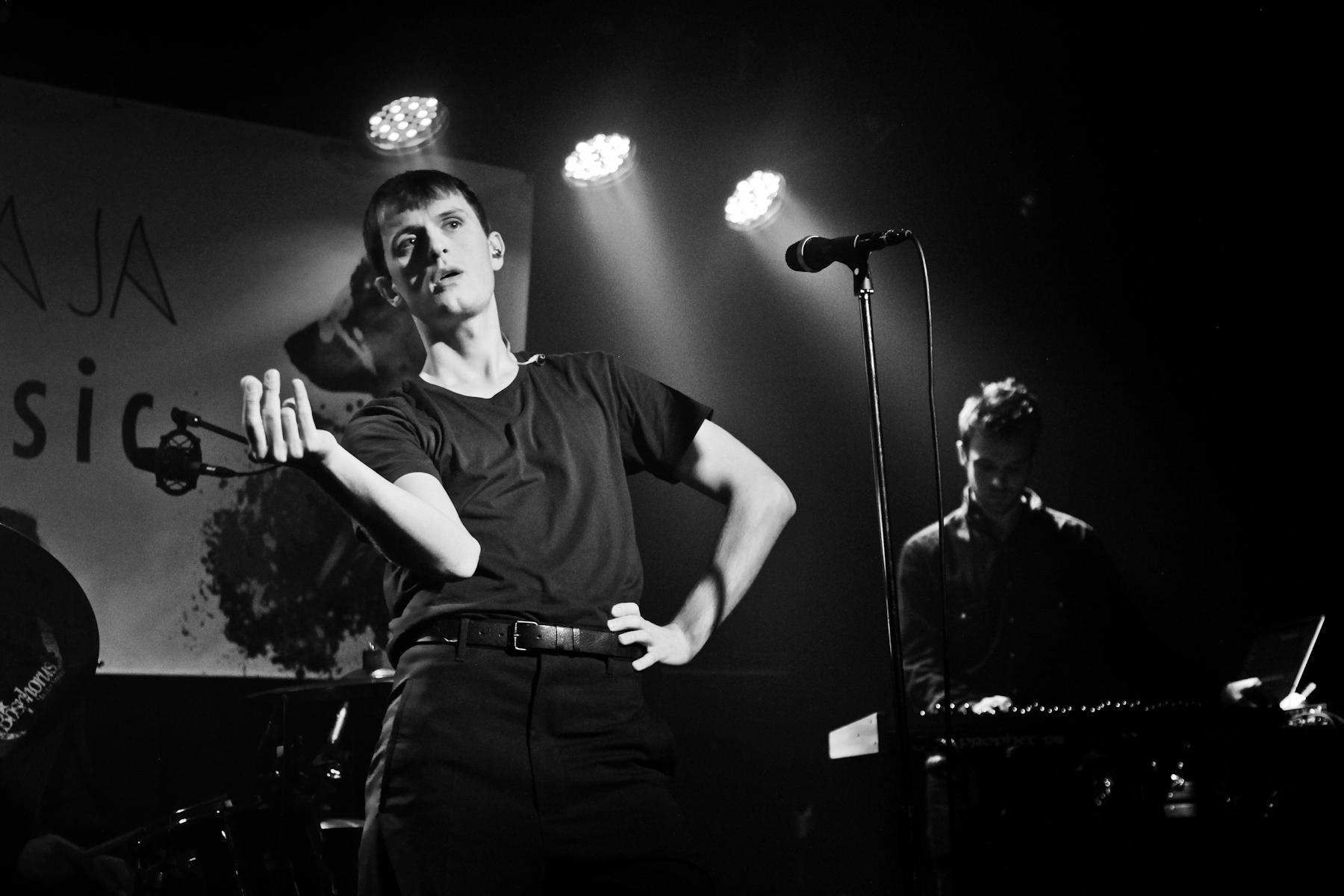 All photos by Monica Santos Herberg
For the second evening of Ja Ja Ja Festival's musical delights, we return to the Lexington to catch a brilliantly varied bill of music from Noah Kin, Nils Bech, Fufanu, Blaue Blume and Rytmeklubben and a special DJ set from Sin Cos Tan's Jori Hulkkonen! From grunge to rap via chiptune, there's surely something for everyone in Friday's line-up.
In a stark contrast to the gentle beginning of yesterday's show from Sumie, Finland's Noah Kin was an explosive start to proceedings with his brand of hip-hop drawing from a variety of influences, with old-school rhymes and sharp modern production augmented by live guitar atmospherics from Elias, who also served as hype man. Noah commands the stage with skill that seems effortless, occasionally betrayed by his restless energy and sheer excitement to be performing new material (and in front of a crowd to whom he is more famous than London's own Ben Khan). Noah Kin toes the line between old-school style and something hyper modern – his brand new track's production draws on artists like SOPHIE for example – and he could easily go either way, but you get the impression he's enjoying the balance of the two for now.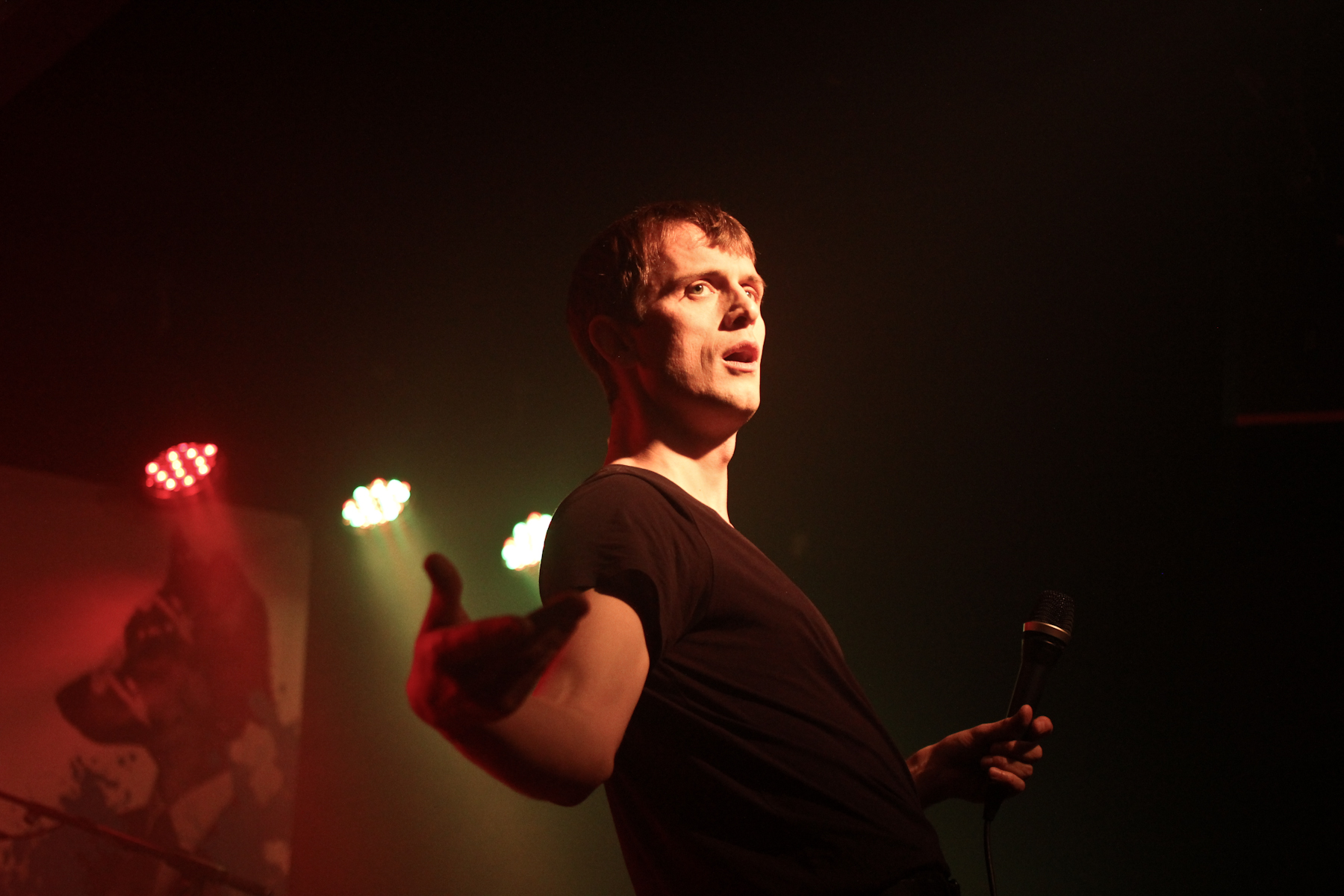 Nils Bech is next to take the stage, and it's hard not to draw some comparisons with last night's headliner Asbjørn, but only in the most complimentary sense that they both move in ways most humans aren't capable of and are both performers that need to be seen live to have their art fully appreciated. Nils is a beguiling performer in that he is full of surprises. The songs arrangements are an off-kilter synth-pop, but the lyrics are anything but throwaway – on the contrary, they are dyed through with intense emotion that is written all over Nils' face as he sings – he frequently looks as if he's moments away from bursting into tears. Then an eyebrow will quirk, the expression will shift, and he's a maelstrom of angular dancing, sassy and confident, sashaying across the stage, the trembling lip barely a memory. His classical background is most evident as he scales notes only a trained countertenor could hope of reaching. This vocal performance is almost jarring against the very modern sound of his band, but it just works – it makes his music even more striking.
One of the best things about tonight's line-up is the wide variety of genres the audience get to enjoy, and from synth-pop we move swiftly on to discordant grunge, courtesy of Iceland's Fufanu, who are playing their debut UK show. After two strong solo performers, the stage looks positively crowded by drums, guitars and keys, but they still leave plenty of room for their lead singer to move around, as he's anything but static. Constantly moving and expressing the music with his body as he sings, he's every bit as engaging as the previous two performers. High keening guitar lines squeal and screech through tracks like 'Circus Life' as they power to a raucous crescendo. One thing is for certain at a Fufanu show, they're going to test your earplugs to find out their limits!
Next on the bill is Denmark's Blaue Blume who deliver tonight's second falsetto-driven performance, but in a completely different way. Musically the band occupy as much territory in drone and shoegaze as they do in indie-rock, and it's an intriguing combination. The defining factor is singer Jonas' powerful and distinctive voice, and how they use it, feeding on tension and silence, the moments in songs where they aren't playing are as important as those where they are, it adds drama to an already dramatic performance. This is driven home by lyrics like "everything was drama, and everything was crisis" and their parting words "the sound of the apocalpyse" – Blaue Blume aren't messing around.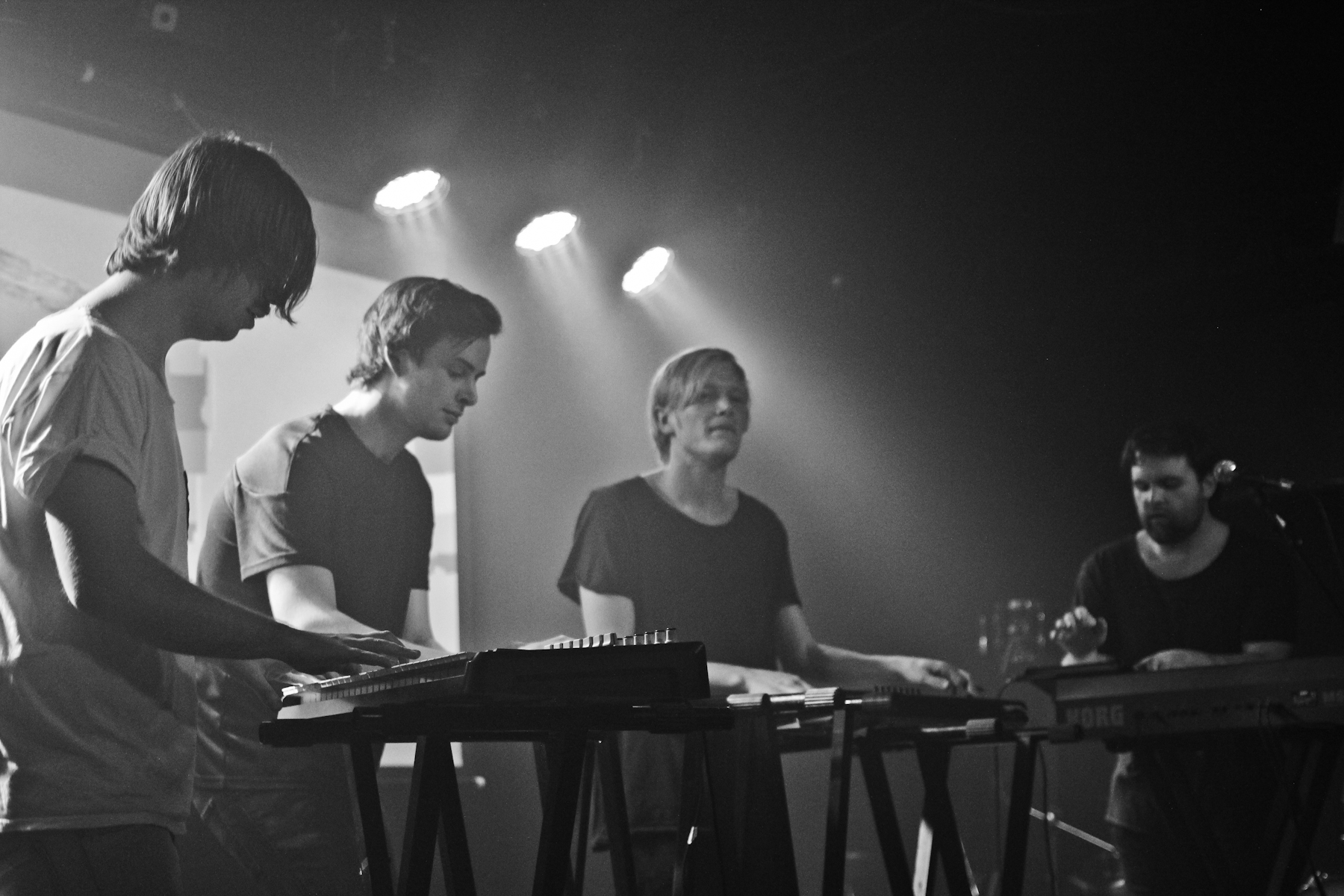 Closing the evening with unabashed joy, we have Norway's Rytmeklubben who are on a mission to make the audience dance and smile with their full-on synth assault. Despite some technical difficulties halfway through the set, all four members of the band just look like they're having the best time on stage, bouncing in unison as they use keys and samplers to recreate their bright hyper-colourful take on chiptune which sits joyfully somewhere between Draper and De De Mouse. The band romp through their set including recent single 'Seen' via a reworking of R Kelly's 'Lights On', to send the audience out on a high with big smiles on their faces.