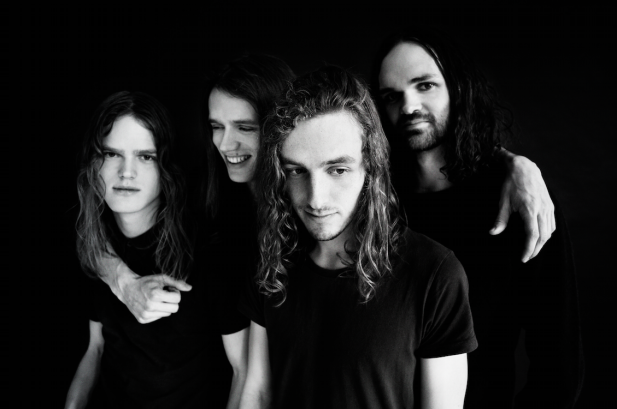 Seeing as Denmark's Blaue Blume are playing the Ja Ja Ja Festival tonight, we thought we'd take the opportunity to get to know them a little better by finding out more about their hometown of Copenhagen – nothing says more about a band than where they like to hang out, after all! Get a flavour of Copenhagen and of the band's fantastic music below.
Blaue Blume play Ja Ja Ja Festival tomorrow night at the Lexington alongside Rytmeklubben, Fufanu, Nils Bech and Noah Kin. Friday of the Ja Ja Ja Festival have sold out – Get tickets for the all day event at The Great Hall on Saturday here!
Blaue Blume's Guide To Copenhagen
Your favourite bar: Din Nye Ven. Good music, in the heart of old Copenhagen. Not so expensive.
Your favourite gig venue: Vega. I've seen some great concerts there.
Your favourite store: – la glace. Insanely good and old chocolate factory. You can only afford it if you're an adult with an adult income. So I go there when my parents visit.
Your favourite restaurant or café: – Shawarma is pretty good at Five Star. Really cheap… really good
And one other place in town that you like to visit, or that you think is really special: Hotel D'Angleterre seems like a sick place.
And finally: Theres is a very old and beautiful bridge called "dronning louises bro" it is not to be missed when you are here. Especially when the sun is high in autumn – it is, in my opinion the most beautiful place in the city. Also we rehearse really close by. Come say hi.