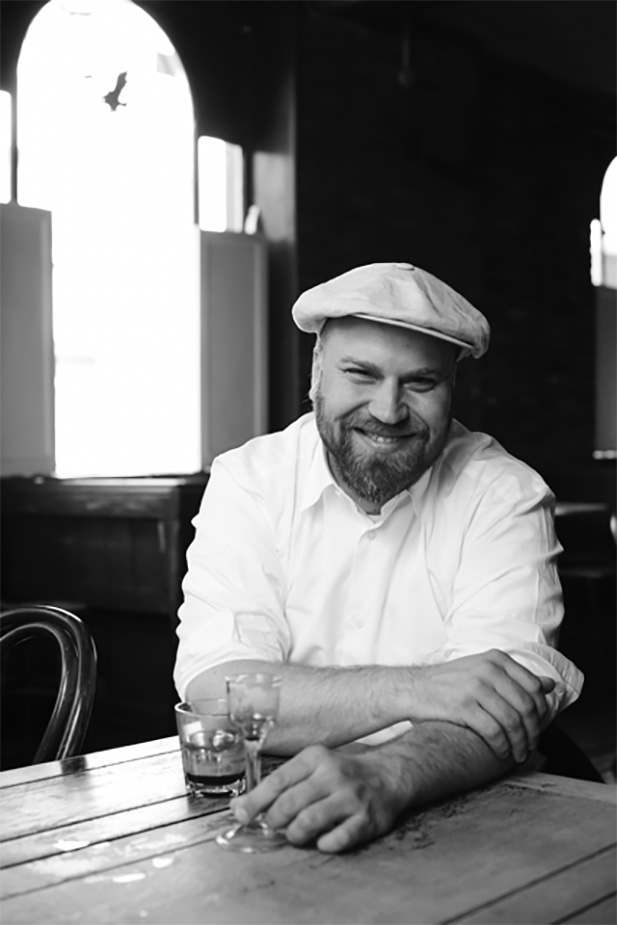 At both the Lexington and the Great Hall, the Ja Ja Ja Festival will take your taste buds on a Nordic road trip – with a menu from star Finnish chef Antto Melasniemi, inspired by his collaboration with our headline act Emilíana Torrini!
Here, chef Antto Melasniemi tells us a bit more about the menu he has put together for the festival….
Crispy Catfish Cheeks in Icelandic Beer Batter and Seaweed Salt
Antto says: "Using catfish cheeks was one of Emiliana's suggestions, and I couldn't agree more. Of all the fish I tasted in Iceland, the catfish cheeks had the most amazing texture. The seaweed salt is also one of the oldest Nordic recipes, known since the Vikings. It is seaweed and salt burned together and then ground. It has wonderful taste of green sea…"
Munchies, the food magazine, have described it as having the "meaty texture of scallops and the intense, salty flavour of strong whitefish".
Lamb Cheek Sandwich with Crispy Red Cabbage
Antto remembers his first encounter with this Icelandic delicacy;  "I ate my first ever boiled lamb face at Reykjavik bus station on my trip to Iceland. I was surprised and enchanted by the taste and texture of it." Having modernised it slightly to fit the Festival street food bill, food magazine Munchies gave it the following write up; "tender, fatty red meat. Melasniemi serves it with shredded red cabbage for a sharp bite, and between a folded pancake, the light and sweet texture of which makes for a heady medley."
Other dishes to buy on the day will include:

Goat curd and pickled mushroom sandwich with crispy red cabbage
"I am in the process of pickling the mushrooms now," says Antto.
Dulse seaweed creme brûlée
Antto says, "The beautiful liquorice taste of seaweed combined with cream makes for an almost mythical experience. Absolutely fantastic!"
Liquorice chocolate pot
Winner of the 2014 British Street Food Award – we need say no more!
All of these delicious items will be available to purchase at both The Lexington and The Great Hall as part of the Ja Ja Ja Festival! 
Before embarking on his culinary adventures, acclaimed Finnish chef Antto was also a member of cult Finnish rock band HIM – and continues to bring music into his day to day life by making sure he cooks along to the best possible soundtracks. We invited Antto to make us a mixtape of his ideal cooking tunes, so listen to his mix just below and prepare for a feast at the upcoming Ja Ja Ja Festival shows!   
Tags: Antto Melasniemi, Finland, Ja Ja Ja Festival