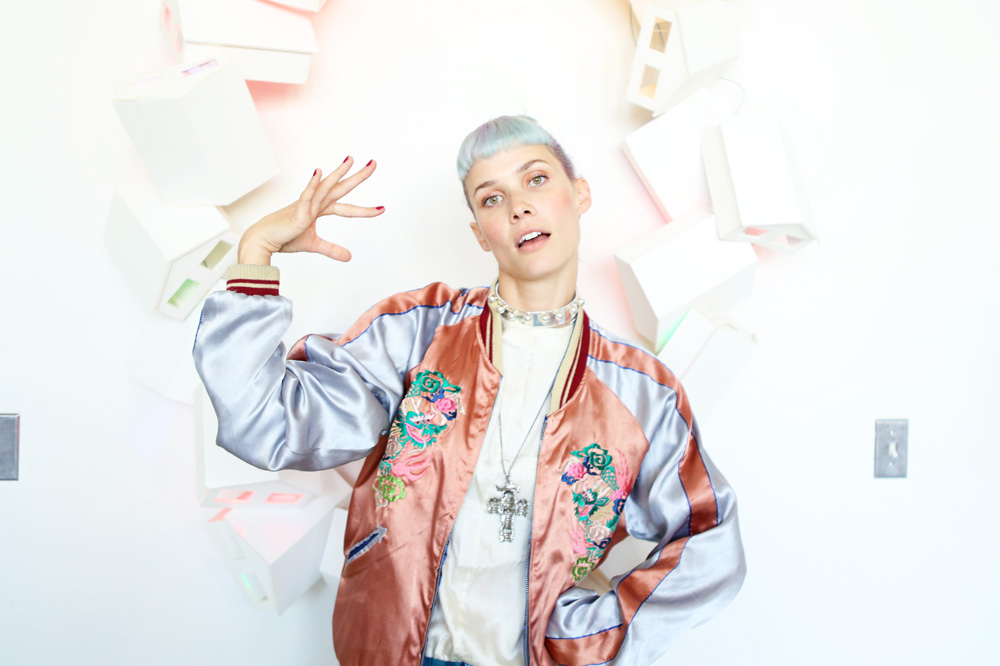 Photo by Shannon Kurlander
Oh Land is a Danish native currently residing in the Brooklyn district of Williamsburg, and you'd be hard pushed to find an artist who mixes the transatlantic cool of New York city with the ice cold style of Scandinavia so expertly. Known for her quirky take on electro-pop, and not to mention her outlandish stage outfits, Oh Land is certainly a performer who isn't afraid to push musical boundaries, something that is certainly proven on her new single 'Head Up High'.
The track, taken from her forthcoming album Earth Sick (released on 11 November), is a fist-pumping launch off the starting blocks as she delivers the lines "No heavy rain's gonna hold me down anymore, No sin or shame's gonna strain my soul oh no, Another day and the shine in your eyes, Another day, just gonna hold my head up high" with infectious conviction and verve.
The steady build of the track embraces smooth 80s style synths and beats slicker than Annie Lennox's hair do, before bursting into a chorus so rousing you'll be on your feet and heading for the nearest dance floor before you know it.
Check out the video for 'Head Up High' below.