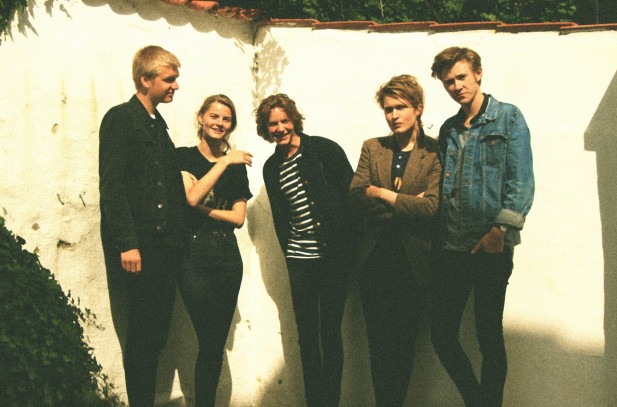 Danish five-piece Navneløs got a warm response when they released their first full-length album Vœrk back in February. As autumn comes along, the band goes on tour throughout Denmark and releases a video for 'Stille', a track also found on said album.
'Stille' grows on you in the same way it grew on the band. While recording the album, a set of chords was played in reverse – the band realised they'd just created a new song and singer Lin beat her personal record when putting together the lyrics in no time. A result of sudden creative clarity, the song now means a lot to the whole band, as sound, lyrics and arrangements come together in a beautiful composition.
The video is made by Thomas Dyrholm, who is also responsible for Asbjørn's Pseudo Visions. By following a couple travelling through the lands of young love, the video describes how the happiest and most peaceful moments in life may also contain the deepest melancholy. There certainly is an uneasy feeling lingering over all the cycling and camping. Danish hygge with a melancholic twist.
The video is an amuse-bouche for an upcoming short film called 'Vi Falder Stille', the full version of the story, which will be out sometime during the winter. Obviously, it features also Navneløs' music.