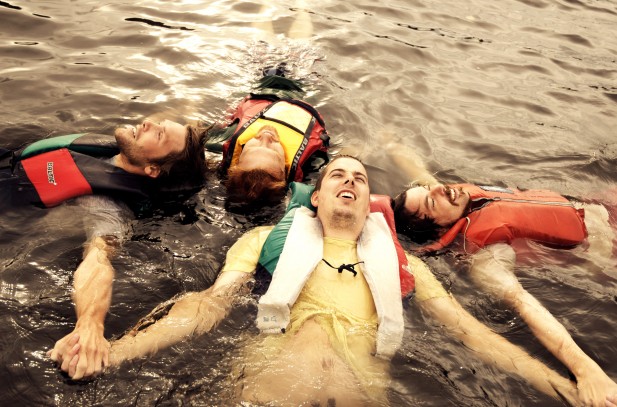 Let's hope the guys in Denmark's Mimas have got their copyright matters sorted out, 'cause we could watch the video for 'Kissinger's Jaw' a lot!
The video features footage from 'Jaws' – in high-speed VCR quality – as well as the band playing in their rehearsal space. Whenever they get to that shredding guitar part (really cool!) they throw in clips from the Vietnam war, during which Mr. Henry Kissinger was the National Security Advisor in the US, hence the title of the song.
The video is like the music – laid back with an exciting feel. Like when you've had too much coffee but don't wanna get up from the couch. The screaming vocals and fire-at-will guitar playing combined with tongue-in-cheek drumming (again, really cool shredding part) really reminds you of Norway's alternative rock outfit Motorpsycho, more than anything. And that is definitely a very good thing.
If you're in the UK, check out Mimas as they head out across Britain starting the 16th October at our favourite London venue, the Lexington. The full tour schedule can be found here.