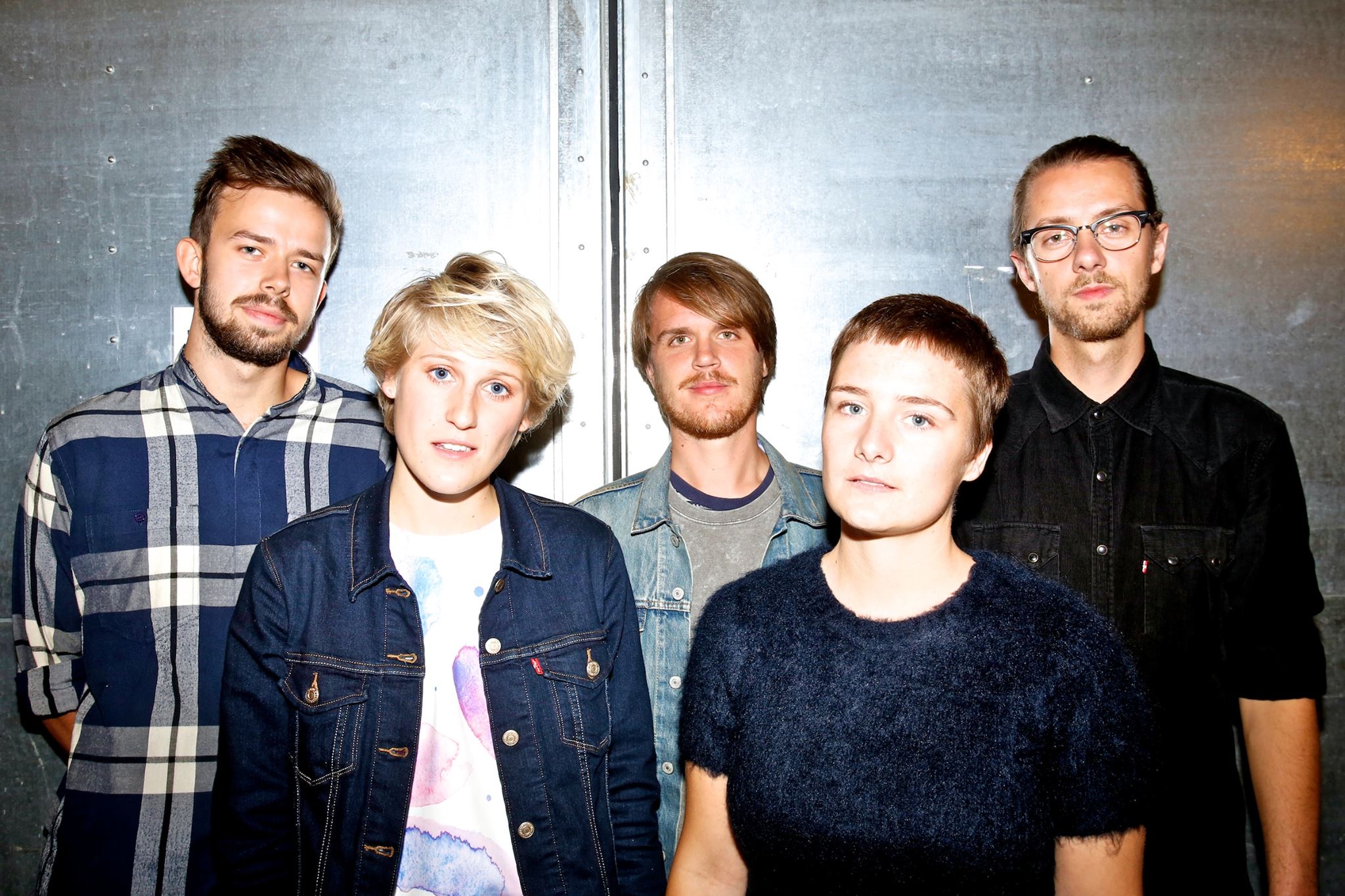 It's as though they appeared from nowhere – one week, 'lowly' was just a gentle word to describe a humble person – the next, it was the name of a hugely hyped and very exciting new collective from Denmark – a band of daydreamers, and a fresh new sound to capture our attention…
Århus group Lowly's first single 'Daydreamers' grabbed headlines of music sites all over the place earlier this year, and the band revealed a much anticipated second track in the form of 'Stones On The Water' just a few days ago! The sound that they've demonstrated so far can be described as expansive and diverse, offering up glimpses of genre-hopping melodies and paces, while maintaining heart and soul in all that they do. They're adventurous and powerful, and are proving to be a live force to be reckoned with.
We here at Ja Ja Ja are absolutely thrilled that Lowly will be making their first ever live appearance in the UK at the Ja Ja Ja club night at The Lexington on Thursday 30th November! Tickets are available now, so make sure to sign up as a Ja Ja Ja member to get one for just £5 – and read on to find out more about this promising collective, and what they have in store…
Spotlight Interview: Lowly
For those that haven't met you yet, could you please introduce yourselves – who are you, where are you from, and how would you describe what you do?
We are 5 songwriters/musicians who have decided to play together. We all live in Aarhus, second greatest city of Denmark. As individuals, we have worked with several different styles of music and sound, but together we play what we like to call noise pop. Noisy and intense but also catchy and melodic.
You've just released a new song into the world – 'Stones In The Water' – as your much anticipated second single! Can you tell us about the story behind the track?
The song was very simple to begin with, only two (but yet amazing) chords: D and A7 and a four on the floor kick: but then sort of grew like a little creature of a swamp the weird synth lines and the repetitive beats. The lyrics are an homage to a canoeing trip to Canada… And some weird stuff too.
And how did you come together to write your first song 'Daydreamers'?
We all go to school together and Lowly actually started out as a school project where we had time to create music in groups for just two weeks. Nanna and Thomas asked the rest of us if we would join them, and the first day of rehearsal Nanna brought this demo that she and Thomas had done together; it had that guitar theme you hear on the recording, and we were all just hooked! Basically like Stones in the Water the song started out pretty great but then we all joined in with our sounds and it became Lowly and even better! When we bring songs to the table we tend to say that it just needs to get lowlyfied, and everybody knows what it means, without being able to define exactly what it is…
What kind of influences do you all bond over?
We love music that has a lot of energy and nerve, and that is visionary when it comes to the sound.
A new radio station in Denmark called The Lake is playing just that, and is very inspiring to listen to. The same goes for a lot of the Music from Labels such as Bella Union, XL and the Danish Tambourhinoceros label.
Something else that connects us is the fact that we are all a bunch of cosy monkeys! So when we meet for rehearsal we usually make coffee, eat cake, or talk about eating cake if there isn't any. Also Steffen and Thomas almost always talk about the latest in flight cases. Or we all talk about things we want to buy, like a new amp or an analog synth we can't afford.
You received a lot of attention very quickly earlier this year – were you expecting your music to get such an instant reaction?!
No not really, the reception of our first single "Daydreamers" has been amazing and none of us thought it would happen so fast. We feel so lucky that social media has taken such good care of us. When you are in the making of an album or a song, you feel like you're holding something special between your hands, but still feel very insecure if it's just a biased feeling, so it has been great to get that confirmation. We are such a new thing, so it could easily have drowned in all the music coming from more known acts, so we really appreciate this very much
You all met in Aarhus, Denmark which is a great city for music – what do you think makes the city such a musical place?
Aarhus is a small city where everybody knows everybody and the musical environment we are a part of here has a lot of interesting collaborations between bands. Some of us had worked in various constellations, but Lowly is the first thing we do all together.
What would you say were some of the highlights of your year?
SPOT festival 14' – it was our second "real" job as a band and it was a fantastic experience for us. It all got more real after that. One of our best gigs was actually in front of only two people. Because there were only two people in the audience, we decided to just get the best out of it, and everyone just let go! Our sound technician went crazy with fx and we played better than ever. How good a concert is usually has very little to do with quantity, but more with the karma of the audience, how we respond to each other on stage.
What should we expect from your performance at Ja Ja Ja?!
We are so exited to play in London, and we just want to do our very best and have fun at the same time. We hope to give our audience a good and new experience and that our excitement about this gig will rub off on the audience.
Do you have any good new music tips to share with us? 
The Danish shoegaze band "Waldo & Marsha" (who just released a new single) is worth listening to, their song writing and sound is a great inspiration to us. Another Dane is Tomas Barfod whose new song "Pulsing" we've been listening to a lot.
And finally, what does the rest of the year hold for you?
Right now we are writing new songs and on Nov 3rd we will be releasing Stones in the Water, and the b-side for that: 'Forward'.
Ja Ja Ja Proudly Presents:
Thursday 30th October 2014 – 7:30pm 'til late
The Lexington, Pentonville Road, London N1 9JB
Tickets are £5 in advance for members (£8 on the door for non-members), and on sale now from Billetto.