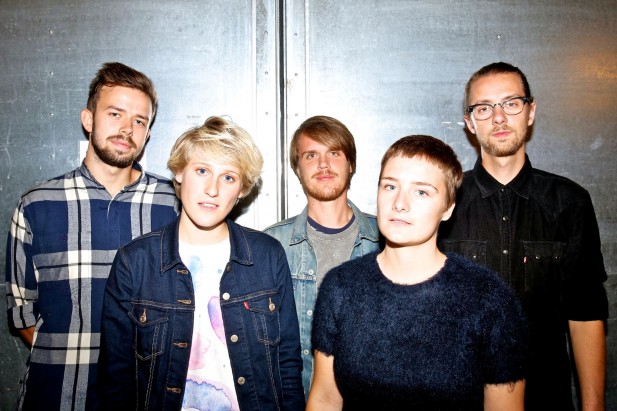 Danish five piece Lowly are a relatively young outfit, in band years. They formed at the beginning of 2014, but proceeded to bowl audiences over with the masterful maturity and elegance of their debut single 'Daydreamers' – a song which the BBC's Lauren Laverne took firmly under her wing, and a track which led the band to be widely recognised as 'one to watch' following their performance at this year's SPOT Festival.
Since then, the Aarhus band have been working on new material and taking some first steps out on the road, topping this off by performing as part of the Our/Berlin Music Week showcase just a few weeks back. The band are now gearing up to make their debut UK performance at Ja Ja Ja's October club night, and to celebrate that fact, we're thrilled to premiere Lowly's brand new single 'Stones In The Water'!
The track shines a different light on the musical abilities of the outfit, showcasing a noisier and more forthright sound than on their previous release, all the while maintaining the powerful vocal presence and infectious energy that made their first single so loveable. It's an exciting next step for this emerging band, whose live performances see them hop between genres, making space to ensure that each band members talents are given a time to shine.
'Stones In The Water' will be a AA release alongside the track 'Forward', and will come out on the 3rd November through One Little Indian imprint Win Win Records – pre-order it here!
You'll be able to catch the band in their live element at the Ja Ja Ja London club night on Thursday 30th October, so scroll down for more details about the line up, and to find out where to get tickets…
Ja Ja Ja Proudly Presents:
Thursday 30th October 2014 – 7:30pm 'til late
The Lexington, Pentonville Road, London N1 9JB
Tickets are £5 in advance for members (£8 on the door for non-members), and on sale now from Billetto.