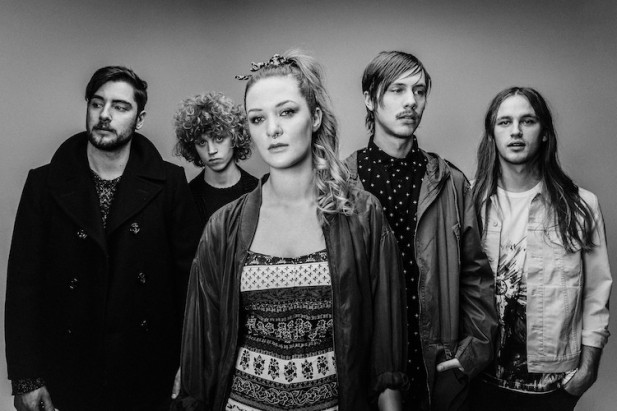 Sweden's Last Lynx return! The Stockholm five-piece are building up for the release of their Rifts EP, and embrace October with a newly released track called 'None of My Friends'.
At this point, I would like to take some time to reflect upon the art of playing the instrument that is the bass guitar. Far too often, when the great songs really start to emerge, bands let this said art be left at the same daddy's garage-level as it ever was. Four-, five- or eight-stringed, it should lay the groundwork for the whole track. If done well, it mostly goes unnoticed – if done poorly, it kicks out the bottom of the whole song, turning it into a hollow shell. If done in the style of Last Lynx however, it sticks to your brain, makes you forget everything else and manipulates you into thinking that a song with nothing but this bassline would be a pretty damn cool song. That's how great the bass playing is on this track.
Oh, and there's fantastic vocals, production and songwriting as well (including the line: "All I wanna say is/do you wanna dance?/I think you're amazing/du-de-du-de-duh"). I just really wanted to point out that bass thing.
The EP is out 7th November, so open your pockets.