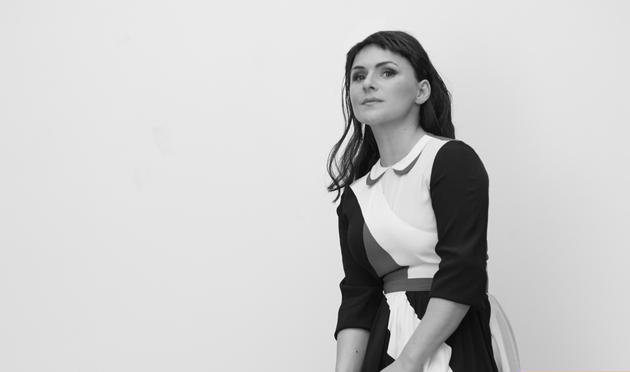 All set to headline the Ja Ja Ja Festival in just a few weeks time, the fantastic Emilíana Torrini has unveiled a brand new track!
'Nightfall (Pale Blue)' was made alongside Montreal's Kid Koala to soundtrack the movie Men, Women and Children, and we're pretty sure it's to get us unbearably excited about Emiliíana's upcoming live appearance too!
Emilíana will perform at the Great Hall in Mile End on the 15th November. It's a grandiose and gorgeous setting, a beautiful home for this Iceland artists dazzling sound, and also performing are a host of other fantastic artists from the Nordic region. Denmark's When Saints Go Machine will also perform at the event, as will Norway's exceptional Highasakite, the unmissable Jenny Wilson, Finnish duo Sin Cos Tan and the Faroe Islands' BYRTA!
There will also be a very special menu available to buy, put together by legendary chef Antto Melasniemi and Emiliana herself. Keep an eye on Ja Ja Ja for more info about that in the very near future, and in the meantime, grab a ticket to the Ja Ja Ja Festival now!
If you're a Ja Ja Ja member, you'll be able to access a limited number of discounted tickets. We don't have many left, so sign up as a member (for free!) now move quickly! We can't wait to see you there!