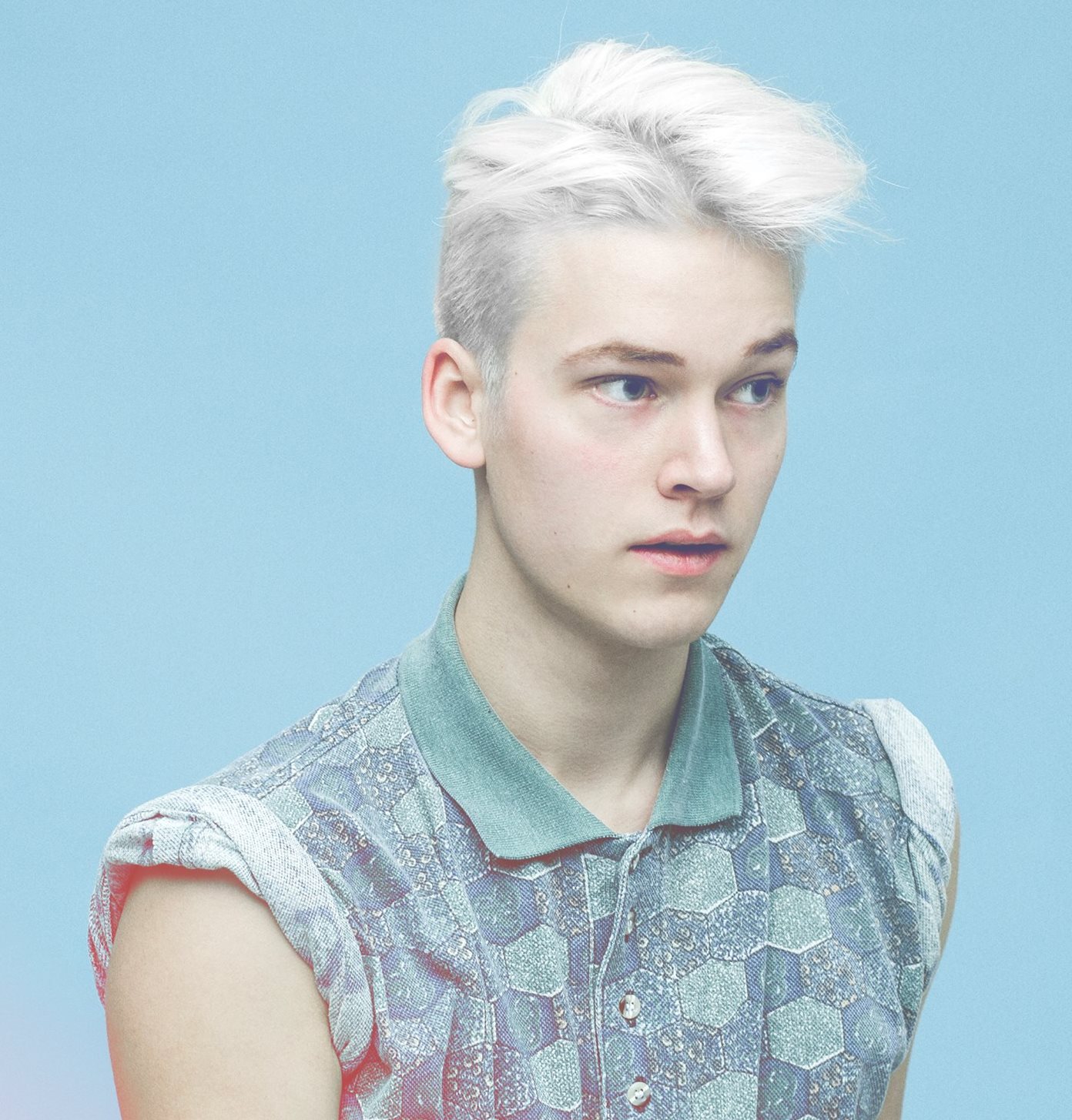 We labelled him one of our Ones To Watch at the end of 2013, and Denmark's Asbjørn has continued to capture our attention and imagination ever since!
Throughout 2014, this uniquely talented artist has been steadily unveiling what he's labelled his 'Pseudo Visions' series – a collection of seamlessly crafted videos created to accompany a number of Asbjørn's new tracks. The videos beautifully reflect the melancholic yet vibrant gestures found in Asbjørn's music, and the new songs – including 'Unfollow', 'The Love You Have In You' and the latest addition 'Moonia' – are some of the most sophisticated and engaging numbers that we've heard from this emerging artist so far.
Asbjørn will perform at the Lexington on Thursday 13th November as part of the Ja Ja Ja Festival, and the show will mark his first ever UK performance! He'll be playing alongside Finland's Death Hawks, Iceland's Low Roar and Swedish singer Sumie. Tickets are available now, but selling fast so make sure to grab yours quickly. And if you sign up as a Ja Ja Ja member, you'll be able to access specially discounted tickets to the event!
To get us warmed up, Asbjørn has made us a mixtape of some of his favourite Nordic tunes – so turn your speakers up, tune in and make sure to check out Asbjørn's first ever UK show!
Ja Ja Ja Interview – Asbjørn
We are SO excited to see your first ever UK show at the Ja Ja Ja Festival – what should we expect from your performance there?!
ME TOO!! I've heard that the British audience is tough, so maybe I'll be a total nervewreck… Usually I am doing my own little work-out session on stage and having a total party. All the songs are kind of melancholic but on stage, it's all about energy and dance, reacting to the beats and the audience. It has that sad dancefloor-vibe to it, where it's totally OK to stand in your own bubble and just let go of your body.
Which of the other artists are you looking forward to seeing? 
Unfortunately it's sort of touch and go situation, 'cause me and the boys are continuing the tour in Denmark the day after. But I will definitely see the other acts the same night – I am in very good company for sure. And everybody needs to see Jenny Wilson's show on saturday – she BLEW my mind at Reeperbahn Festival this year!
You've had a really busy year so far, especially with releasing the Pseudo Visions videos – can you explain the idea behind the project?
The idea of Pseudo Visions came to my mind shortly after the release of my debut album, Sunken Ships. I spent two years making that record, feeling quite lonely and detached from the world and after the release, I became so super restless because I'd given it all away at once. The pressure of hype and success was constantly on my mind. With Pseudo Visions I am always in the creative process, either writing songs, videos or producing and mixing that up with touring and releasing is really the perfect lifestyle. I've never been happier to be an artist.
What would you say your creative philosophy is?
The booty should be shaking, the heart should be aching!
Do you have any good new music tips to share with us? 
I played with Kill J at C/O Pop this year and she was phenomenal. Her body language is amazing, her productions are so sexy and her vibrato is real! She played this unreleased song, 'Dumb High', that I raved about! She put a little teaser of it on her mixtape "Kill MIX FEMME" on Soundcloud.
And finally, what does the rest of the year hold for you?
The last chapter of Pseudo Visions is still not done, so I'll be spending time in the studio as well as making one last video with POWERCLAP. In November, I start touring and February 1st the whole album comes out in selected countries. But next up is the last song from Chapter Two, 'Call Me By My Name'. It will be out November 1st and I believe it would be a perfect sing-along song on the tour. Do Brits do that?
Asbjørn: "These are my favourite Nordic partystarters! From bittersweet bootyshaking to clubby heartbreak – the vikings know how to party…"