Less than a month to go until the Ja Ja Ja Festival, and there's a wolf on the loose!
Spot the Ja Ja Ja Wolf around London for a chance to win Nordic prizes…
The Ja Ja Ja Festival is edging ever closer, with a stellar line up set to take over The Lexington and The Great Hall in London between the 13 – 15 November!
To celebrate this momentous occasion, on Friday October 17th, the Ja Ja Ja Festival's talismanic wolf* will embark upon an epic journey of Nordic London offering you the chance to win some fantastic prizes!
The Ja Ja Ja Wolf will visit more than 15 Nordic landmarks around London between midday and 9pm, ending his travels at Ja Ja Ja's home of The Lexington in Angel. Along the way, the wolf will offer those he meets the opportunity to win one of 5 special Fjällräven Kånken backpacks, packed full of fashion, sweets, gift vouchers and other Nordic surprises.
To be in with a chance of winning, eagle-eyed Londoners who spot the Ja Ja Ja Wolf simply have to take his picture, follow us at @jajajanordic and upload the results to Instagram or Twitter using the hashtag #jajajafest.
Five lucky winners will be announced on Monday November 3rd – two weeks before the festival takes place.
Find out how to enter the competition and where exactly to find the Ja Ja Ja Wolf by clicking here!
*not a REAL wolf, but certainly a wolf you'd like to meet…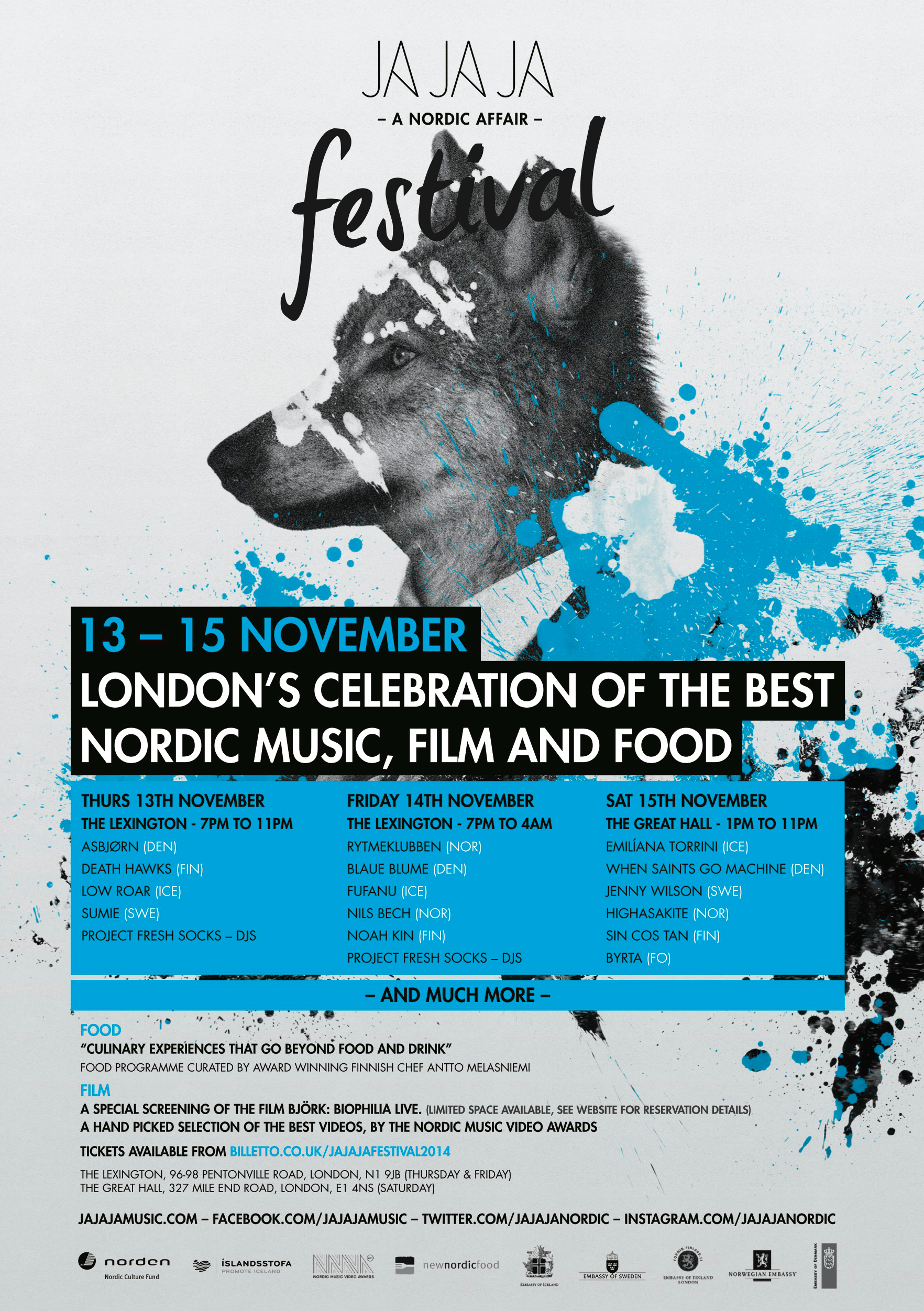 Tags: Competition, Ja Ja Ja Festival