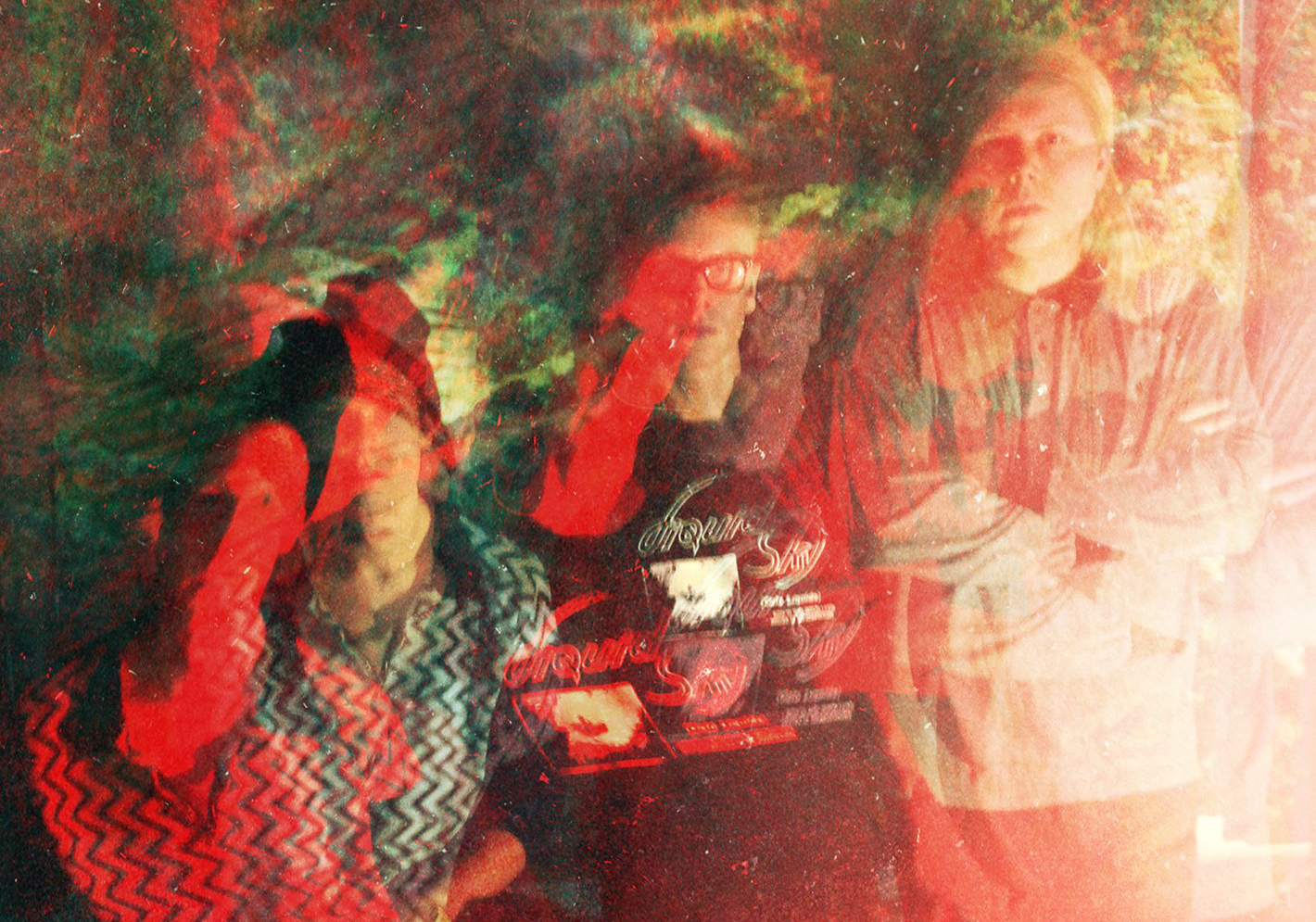 All set to play their first ever London show at the upcoming Ja Ja Ja Festival, today we get to know Reykjavík three piece Fufanu better!
You may have already come across Captain Fufanu – a techno duo from Iceland's capital who have been working, touring and music-making since 2009. The two piece has now expanded into a three piece with the addition of drummer Frosti Gnarr, and the line up change has led the collective down a completely new musical path. As such, the band now operate under the name Fufanu and latest single 'Circus Life' presents an enticing first glimpse of what this new set-up has in store!
Fufanu – made up of Kaktus Einarsson, Guðlaugur Einarsson and Frosti Gnarr – will head to the UK on Friday 14th November to perform at The Lexington as part of the Ja Ja Ja Festival 2014. They'll be appearing alongside the likes of Norway's Rytmeklubben and Nils Bech, Denmark's Blaue Blume and Finland's Noah Kin, and then just days later, will take to the stage of the Royal Albert Hall in support of legendary Blur frontman Damon Albarn! And just last week, the band were picked as one of the '10 Bands you Need To Know' by American super-magazine Rolling Stone – so we highly recommend that you tune in to this unmissable three piece sooner, rather than later…
Read on to find out more about Fufanu in our exclusive Spotlight Interview, and get a ticket to catch their first ever UK performance at the Ja Ja Ja Festival now!
Ja Ja Ja Festival: Spotlight Interview – Fufanu
For those that haven't met you yet, could you please introduce yourselves – who are you, where are you from, and how would you describe what you do?
We are Fufanu, Guðlaugur, Kaktus and Frosti. We are from Iceland and make a brew of electronica and rock music.
We previously knew you as Captain Fufanu – can you explain the changes that have turned you into the band now known as Fufanu?
The Captain was left behind at a rave in Cologne. We took such a drastic turn in our sound that it made sense to change the name as well.
We've been totally addicted to your tune 'Circus Life' for the past few weeks – can you tell us a bit about it?
That's great to hear 🙂 Circus Life is our first single from our debut album and it was the first song that gave us the idea of how our album might sound like.
The song has a brilliant video too – what's was the idea behind it?
The idea for the video came from wanting to incorporate our live visuals made by our good friend Brynjar Sigurðarson. The visuals are all recorded while travelling and that is a big part of the song 'Circus Life' so we thought it would fit perfectly to put those together.
What would you all say are your biggest creative influences (this doesn't have to be music – it can be films, video games, walks in the woods…whatever you like!)?
Our biggest influence comes from our friendship and daily happenings that are brought to our attention.
You're going to be opening up for Damon Albarn while you're in London – are you big fans?
Yes, how can you not be a fan of Damon's? He has had such a diverse career and influenced so many people, including us.
We can't wait to see you at the Ja Ja Ja Festival – what should we expect from your performance at the there?!
Our performance will be loud, sexy and intense.
Which of the other artists are you looking forward to seeing?
We are really looking forward to seeing Emilíana Torrini, When Saints Go Machine and Byrta.
Do you have any good new music tips to share with us? Icelandic tips are particularly welcome!
We love Muck, Samaris, Russian.Girls, Ghostigital and Tonik.
And finally, what does the rest of the year hold for you?
We are mainly focused on getting the album ready, shooting more music videos and writing new material to prepare for next year.