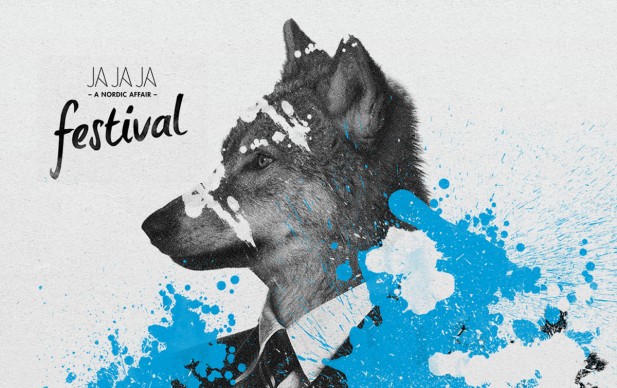 There are less than two weeks to go until this year's Ja Ja Ja Festival gets underway!
Are you excited?! We certainly are, so we're going to let you in on some of the special festivities set to take place at this year's event!
Thursday 13th November – The Lexington – Map
Asbjørn (DEN) – 22.15
Death Hawks (FIN) – 21.30
Low Roar (ICE) – 20.45
Sumie (SWE) – 20.00
Friday 14th November – The Lexington – Map
Rytmeklubben (NOR) 23.00
Blaue Blume (DEN) – 22.15
Fufanu (ICE) – 21.30
Nils Bech (NOR) – 20.45
Noah Kin (FIN) – 20.00
Sin Cos Tan (FIN) DJ Set
Saturday 15th November (from 1pm) – The Great Hall, Queen Mary's University – Map
Emiliana Torrini (ICE) – 21.45
When Saints Go Machine (DEN) – 20.25
Jenny Wilson (SWE) – 19.10
Highasakite (NOR) – 17.55
Sin Cos Tan (FIN) – 16.55
Byrta (FO) – 16.00
(We have limited space available for this screening, which is only accessible to those who hold Saturday or 3 days festival passes – click here to reserve a ticket to see the film).
13.00 – 15.30 You're the DJ! – More Info
Our lovely resident DJs Project Fresh Socks offer you the chance to be a DJ using the Swedish software Pacemaker. Get a slot for your own personal 20 minute DJ gig on Pacemaker for iPad and rock the Ja Ja Ja crowds with the music you love on Spotify! Email hello@jajajamusic.com to book your slot!
14.45 – 15.45 – TALK: Equalisters – How To Use Social Media For Social Change – More Info
15.00 – Explore the Nordic Music Video Awards – More Info
At both the Lexington and the Great Hall, the Ja Ja Ja Festival will take your taste buds on a Nordic road trip – with a menu from star Finnish chef Antto Melasniemi and inspired by his collaboration with our headline act Emilíana Torrini! Watch the video below to find out more about their collaboration, and to discover what culinary specialities the Ja Ja Ja Festival has in store!
There'll be more tasty treats on offer as the fabulous Fika on Brick Lane returns to the Ja Ja Ja Festival to serve up coffee and Swedish cinnamon buns, while our Nordic Bar will be freshly stocked with beers from Nøgne and Einstök as well as award-winning Aquavit cocktails –  including our own signature Ja Ja Ja cocktail!