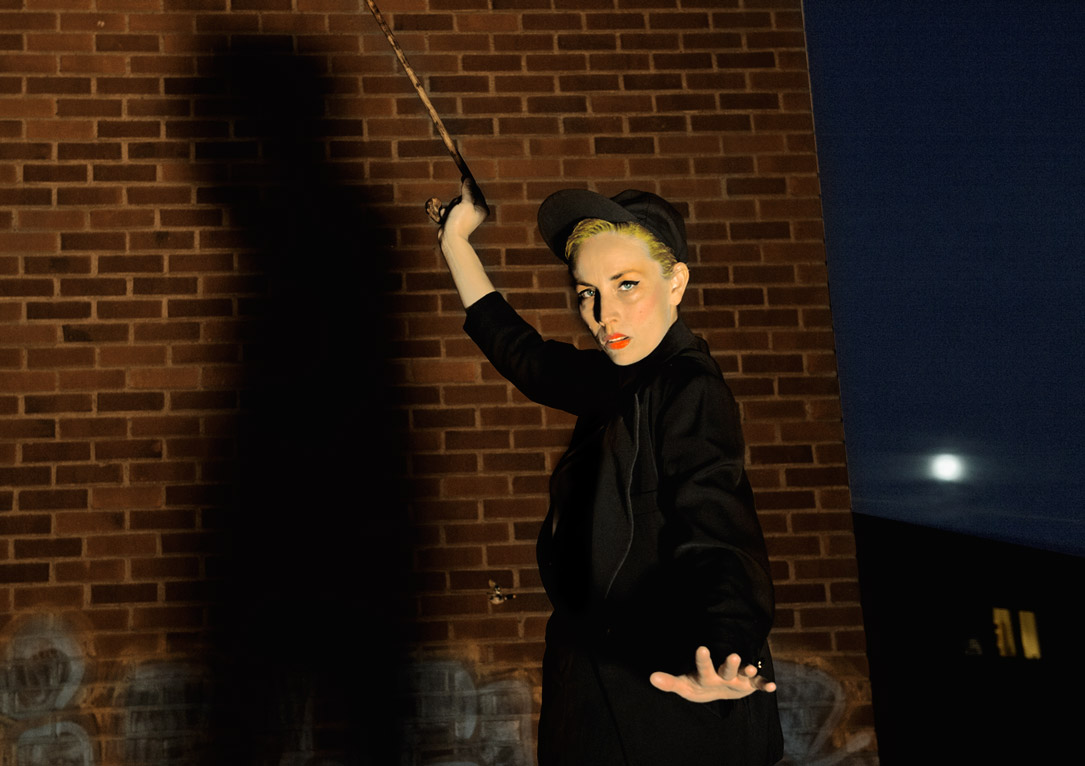 Award winning, critically acclaimed and adored by her fellow musicians, we're incredibly excited that Sweden's Jenny Wilson will be performing at this year's Ja Ja Ja Festival! 
Following on from the release of her album Demand The Impossible! earlier this year, this inspired artist has since been lighting up stages throughout Europe – from Roskilde right through to Way Out West – and performed her last London show to packed out crowd at the Lexington!
An engaging artist in every way, throughout her career Jenny has collaborated with the likes of Robyn and Neneh Cherry, and has overcome intense personal battles and circumstances to re-emerge as one of the most powerful and charismatic performers out there. A pioneer of her sound, and a true luminary in her approach to all things creative, we invited the inimitable Jenny Wilson to create a mixtape of some of the artists she considers to be musical mavericks and to share some of her favourite songs with us. Scroll down to tune in and to find out more!
Jenny will perform at the Great Hall in Mile End on the 15th November alongside a host of other fantastic artists from the Nordic region, including Iceland's Emilíana Torrini, Denmark's When Saints Go Machine, Norway's Highasakite, Finnish duo Sin Cos Tan and the Faroe Islands' BYRTA!
Your video for 'The Future' has been nominated for a UK Music Video Award! Can you tell us a little about the story behind the track – and also about the fantastic accompanying video?
Jenny Wilson: I originally wrote the music, but with different lyrics, to a theatrical play some years ago. It immediately caught me, because of its straight forward, non-excusing – and a little stupid – attitude. When I took this song to the studio while recording DEMAND THE IMPOSSIBLE!, me, my drummer and the technician were totally knocked out. We knew that this song would be one of our favourites to perform live. It's fantastic to play it live.
When I first thought of what sort of video this song should have, I could only come to think of vehicles driving fast, forward forward forward! But then the idea came about actually saying something of importance and doing it in a very 'up in your face' way. Both me and Daniel, who co-directed it with me, were inspired by the 80's movie Koyaanisquatsi and the way it is edited. So damn brilliant. We wanted to show pictures you just can't avoid. I love the result!
What would you say your creative philosophy is?
To search for new fields to explore. Never look back.
What should we expect from your performance at the Ja Ja Ja Festival? Are you excited?!
Of course I'm excited! Last time we played in London it was at a sold out Lexington, it was pretty wild. I am sure we're gonna be even wilder this time!
Do you have any good new music tips to share with us?
Right now I've been listening pretty much on Jonathan Wilson, RZA's Man With The Iron Fists, Schoolboy Q, Francis Bebey, Goran Kajfes, Karen Dalton, Hype Williams and much more…
What do you have in store for the rest of the year – what can we look forward to?!
I am writing poetry and was just finishing an art film that I made together with Daniel called A MILLION MILES FROM CIVILISATION which was based on a monologue/poem performed by my alter ego, The Street Prophet…
Perhaps I will try to write some new music, but I won't force that too much yet. I feel that I have more work to do with my DEMAND THE IMPOSSIBLE! record.
Jenny Wilson's Musical Mavericks Mixtape!  
RZA – 'CHI KUNG' from BIRTH OF A PRINCE.
RZA is what Bob Dylan is for his hardcore fans. I consider RZA being the greatest genius around. He is, beyond all, the biggest inspiration for my own productions.
PHILIP GLASS – 'VESSELS' from KOYAANISQUATSI.
Almost impossible to choose a favourite here. He has written so many stunning works with a very broad range. Almost everything is incredibly great. This record might be one of the records I've been listening to the most. I discovered Glass as a teenager and started to write poems with his music as the "soundtrack". The Koyaanisquatsi-record is also the soundtrack of the amazing movie with the same name. Not to miss!
MISSY ELLIOTT – 'PASS THAT DUTCH' from THIS IS NOT A TEST.
Also one of my great influences. Love the playfulness and innovating production!
BOB MARLEY – 'ZIMBABWE' from SURVIVAL.
Extremely hard to pick out only one song. I grew up with a dad who loved Marley and I feel so close to almost all his songs. He was an amazing songwriter.
OMAR SOULEYMAN – 'YA YUMMA' from WENU WENU.
Love the racing speed and silliness to it. I think it is very beautiful!
LAURIE ANDERSON – 'OH SUPERMAN' from BIG SCIENCE.
She was a pioneer. Love he way she talks the lyrics instead of singing it in a traditional way.
TINARIWEN – 'TOUMAST' from AMAN IMAN/WATER IS LIFE
This rusty sandy blues is hypnotizing! The rhythm, the choirs, the guitar riffs!
KENDRICK LAMAR – 'MONEY TREES' from GOOD KID M.A.A.D CITY
Just a brilliant song – the way he raps, the samples, the story…
KAREN DALTON – 'KATIE CRUEL' from the album IN MY OWN TIME.
Beautiful so it hurts. Love her painful, harsh voice. The violin is heartbreaking!