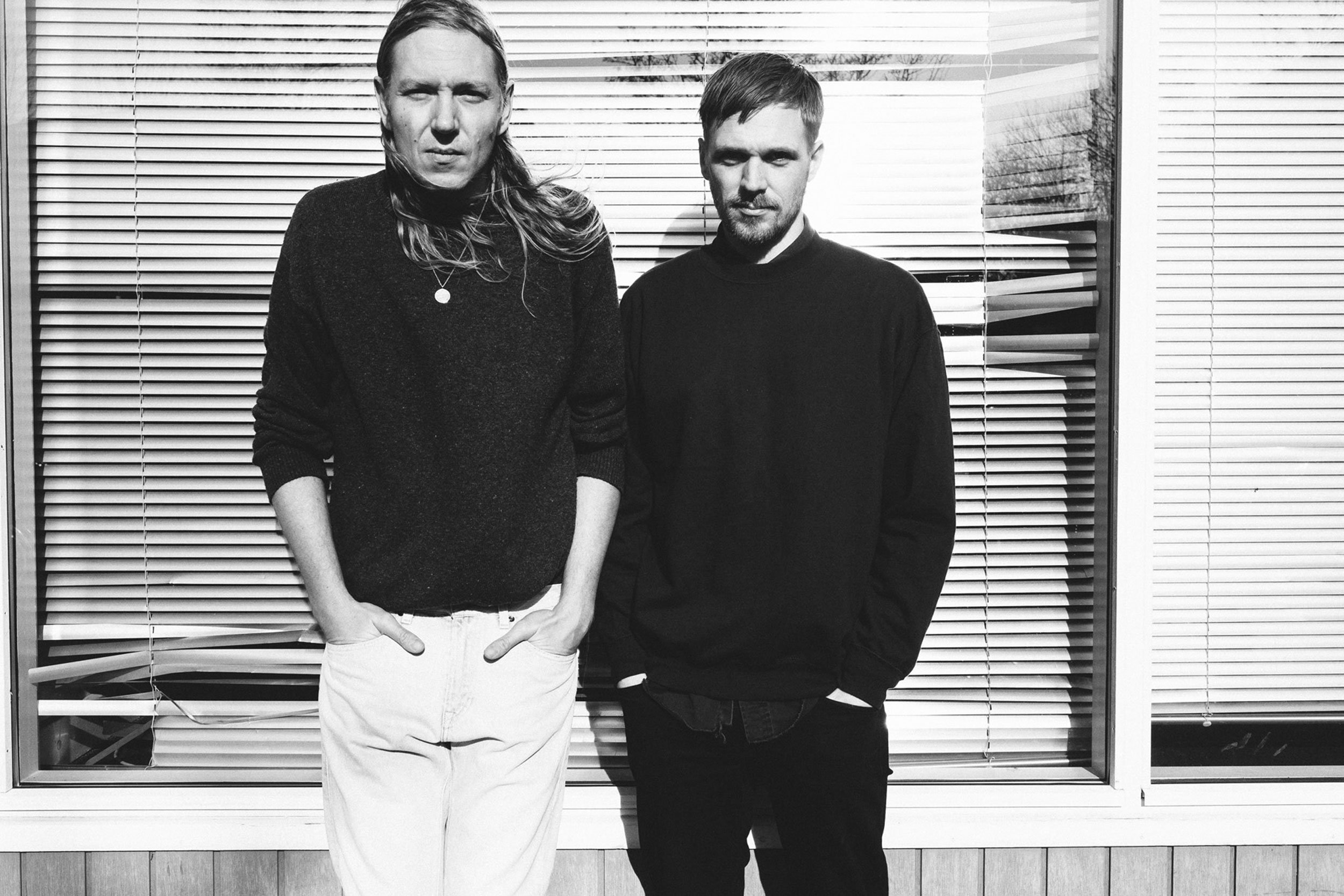 As we count down the days until the next Ja Ja Ja Berlin show, we're getting to know each of the artists set to play a little better!
First up is Cancer – a Danish duo that combine the sounds of their respective projects to create something unique, powerful and completely unmissable. The duo is formed of When Saints Go Machine's Nikolaj Manuel Vonsild and Chorus Grant's Kristian Finne Kristensen who released their debut mini album Ragazzi throughout the Nordics via Danish label Tambourhinocerous back in June. The record received its long awaited international release in September, andnow Cancer are heading to perform their specially crafted tracks at the Ja Ja Ja Berlin gig on Thursday 13th November!
Cancer will be playing alongside Norwegian collective Team Me and Berlin based Swedish songstress Adna at FluxBau, and you can find out more about the show by clicking here. Before though, and to get us in the mood for a sure-to-be-brilliant night of music, we asked Nikolaj and Kristian to put together a playlist of some of their favourite tunes! Click play just below to listen to their specially made mix, and read our recent Spotlight interview with the duo to find out more about them!
Ja Ja Ja Berlin Mixtape – Curated by Cancer
NIKOLAJ:
DJ RASHAD – 'I Don't Give A Fuck'
"R.I.P. Dj Rashad. When a pioneer exits this world, we turn their music up."
SCOTT WALKER – 'Framer In The City'
"A true hero in a world of mostly garbage."
GODSPEED YOU! BLACK EMPEROR – 'Their Helicopters Sing'
"Just bought Allelujah! Don't Bend Ascend and I really enjoy listening to it.It fits the season perfectly."
SLINT – 'Breadcrumb Trail'
"The whole album is amazing, played so tight like a metal band, but soft and slow like summers i the south of France."
JAMES HOLDEN – 'Gone Feral'
"Just a little something for those tiny dancing feet. I have seen him play live a couple of times and the interpretation of the recorded material is a joy to experience."
KRISTIAN:
GOAT – 'Hide From The Sun'
"Swedish band signed to Subpop records. Love the sound and musicianship. Have a look at the video on YouTube – hits me the same way that countrymen Dungen do."
FOXYGEN – 'How Can You Really'
"Heard this song on the radio yesterday morning and loved it. Bought the album and am in the process of chewing through it. Highly recommendable and enjoyable listen…"
VASHTI BUNYAN – 'Heartleap'
"Was given this 69 year old singer/songwriter's latest by my brother-in-law. Touching stuff – says it'll be her last."
STEVE GUNN – 'Way out Weather'
"Could listen to a loop of this instrumental intro twenty times over. Out on Paradise Of Bachelors located in North Carolina where two friends of mine live and work. (Shout out to Brendan)"
ANGEL OLSEN – 'Lights Out'
"Favourite song right now. My own personal Dolly Prince Olsen."