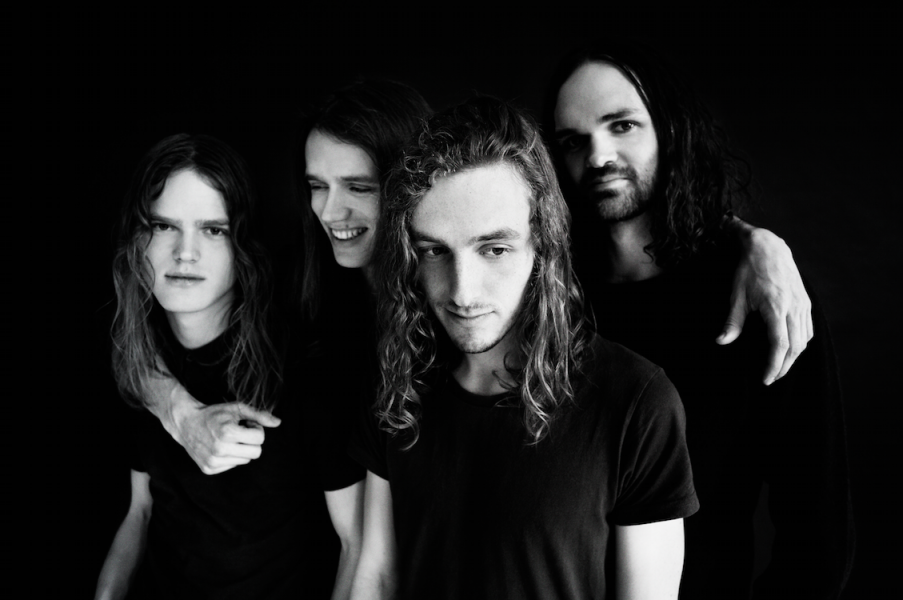 Blaue Blume have got a busy couple of weeks ahead of them – not only will they be performing at the first ever Ja Ja Ja Berlin club night on the 9th October at FluxBau, but they'll then head to the UK in November to perform at the Ja Ja Ja Festival in London!
We wanted to get to know the Danish foursome a little better before their shows, so we invited them to make a playlist of some of their favourite tunes. What they created is an eclectic megamix of music new and old, each accompanied by a little explanation of what the song and artist means to the band.
Tune in to their playlist via the Spotify player just below, and make sure to catch them next week when they head to Berlin to help us kick off our Ja Ja Ja club nights in Berlin!
Ja Ja Ja Berlin: Opening Night with Naomi Pilgrim / Alfred Hall / Blaue Blume
 Thursday October 9th – 8pm – 11.30pm
FluxBau – Pfuelstraße 5, 10997, Berlin
Blaue Blume: Ja Ja Ja Mixtape
The National – 'Pink Rabbits' – Some songs is written with such wisdom that they almost seem to have the ability to embrace any moment you felt love on a bigger or smaller scale.
Julia Holter – 'Maxim's I' – Very much like Kate Bush she builds a universe around her songs which through childlike ingenuity appears almost boundless.
The Smiths – "Insert any song of your own choice" – They managed in only four albums to make more hits than The Beatles.
Modest Mouse – 'A Different City' – Isaac Brock possesses a special socialist realistic tone in his lyric that only few is able to use in music without having the melancholy subjects color the music's lightness.
Genesis -' The Chamber Of 32 Doors'. Just one example from our alltime favourite record "The Lamb Lies Down On Broadway".
Cocteau Twins – 'Persephone' – One of the few times where Liz Frazer shows us her modal voice and even so the still manages to keep the melodies very complex. Generally the "Treasure" record shows the band from a darker side which makes clear the their sound speaks multible languages.
Kate Bush – 'Snowed In At Wheeler Street' – A story about a couple whose love experiences recent times major tragedies. Because of a chaotic cosmos this love stays unresolved. A remarkable theme even for Kate Bush who seem to have already presented every single love story.
Mac Demarco – 'Chamber Of Reflection' – Within all his fun and games he manages to create a melancholy feel that is Elliot Smith worthy. Besides this the main synth-theme of the song just sounds really great.
Angel Olsen – 'Stars' – Manages to, in a Cohen-like-way, to tell huge stories within very little space. 'Stars' is no exception. "I wish I had the voice of everything" she sings as though she had it.
Grizzly Bear – 'Sun In Your Eyes' – This song is just as big as the title suggests. The band masters challenging arrangements with great dynamic shifts without losing touch of what us best for the song.