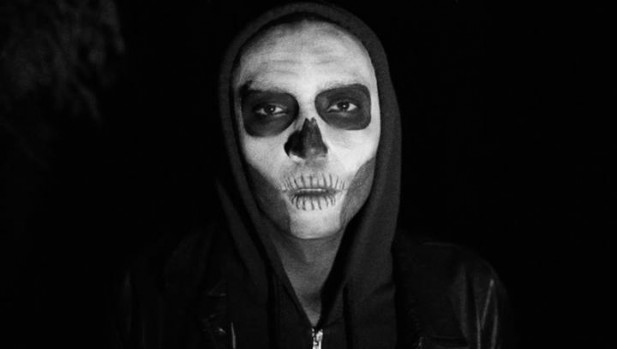 For a while now, Stockholm's electronic psychonaut four-piece NATTEN have been providing us with material that successfully throws light on the meaning of the group's name – 'the night'. Among the works should be mentioned the Omen EP and the remix of Alice Boman's track 'Waiting'. So far, every piece that the band has produced has been dark and gloomy, and all of the video clips that accompany the tracks have been 100% night time material. 'Taxi Taxi' is no exception.
The video has everything a NATTEN-video should have: night time gloom, lots of forest, people wearing masks, lost adolescents and some kind of smoke rituals. A couple of youths ride along with a masked man for a Taxi Taxi ride and end up at a funeral(?) performed by Mexican wrestlers in the middle of the forest. Classic.
Furthermore, we think that NATTEN deserve a thank you for reintroducing the saxophone to electronic music without making it cheesy. Just really damn groovy.