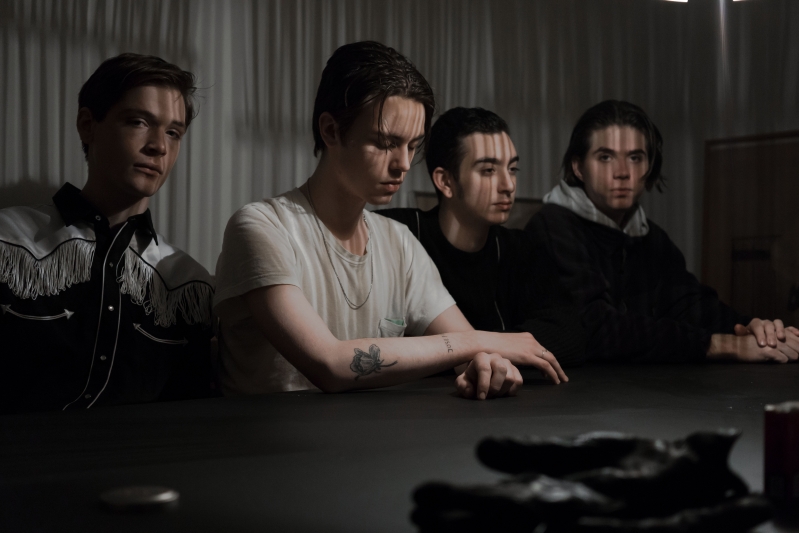 Photo by Kristian Embdal 
Danish postrock aficionados Iceage have never been ones to shy away from musical experimentation. Flipping seamlessly between angst ridden ballads to all out declarations of hard rock, their sonic palette has always been broader than most.
Now, with the release of their new track 'Forever', the band have dipped their collective toe into the realm of country tinged Americana. But we're talking about Iceage here, so this isn't white stetson wearing achy-breaky territory, this is the kind of Americana plucked straight from the hearts of the badlands, dusty border towns and rebellious banditos.
'Forever' is the second track the band have shared from their forthcoming album Plowing Into the Field of Love (released 6th October through Matador), and it simmers with slow burning guitar and propulsive drums before igniting into a cinematic explosion of Tarantino-esque trumpets. All the while singer Elias Rønnenfelt's vocals swagger like Nick Cave and Joe Cardamone duking it out after a dozen tequila shots. The moody, performance based video clip for the song complements the tone of the track as the band strut around a mysterious, bearded old-timer who turns out to be a pretty amazing trumpet player.
Like the pioneers of the Wild West, Iceage are exploring uncharted territory, but keeping their punk spirit firmly in place.
Watch the video for 'Forever' below.