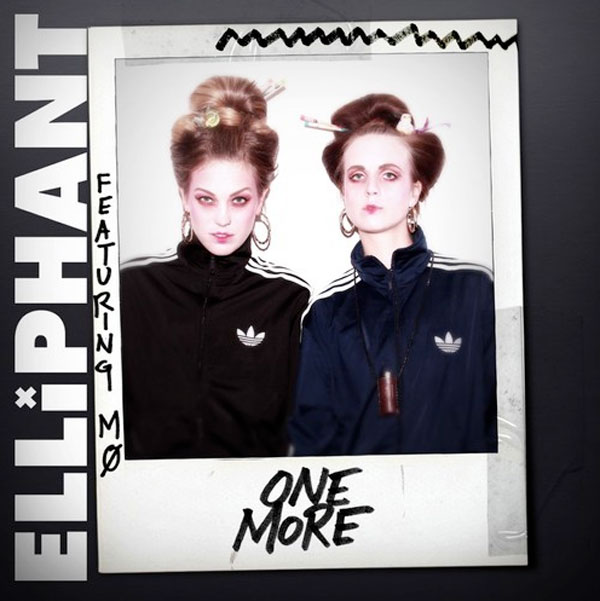 Best buds (as my editor has put it) on a night out… it's always going to include drinking, kissing, dancing, fighting, making-up isn't it?
The two pals in question in the spectacularly fun (take your idea of fun and make it a hell of a lot darker and grimmer) video for 'One More' are Sweden's Elliphant and Denmark's MØ – two women who have their own unique take on pop music, and make for incredibly obvious – and wonderful – musical bedfellows. We find the Swede and the Dane in the back of a taxi, resplendent in matching Adidas tracksuits and light-up sneakers, taking the pre-drinks part of the night out of the house and making it a movable alcohol feast of sorts.
It's actually a track where we find Elliphant, for the most part, at her most sweet and gentle; the lazy click-and-snap of the beat and the hazy synths are in stark contrast to the attitude-laden visuals but what stays with you as the two scuffle in the back of the cab are the lyrics, explicitly about friendship: "Stay with me tonight / We can count the street lights". Stay out for one more drink, Elliphant and MØ  reassure us, it's not a big deal. And for all the fighting and the empty bottles, we end on the sight of the two blissed-out and holding hands. All's well that ends well.
You can find the song on Elliphant's forthcoming One More EP, and watch the video below…