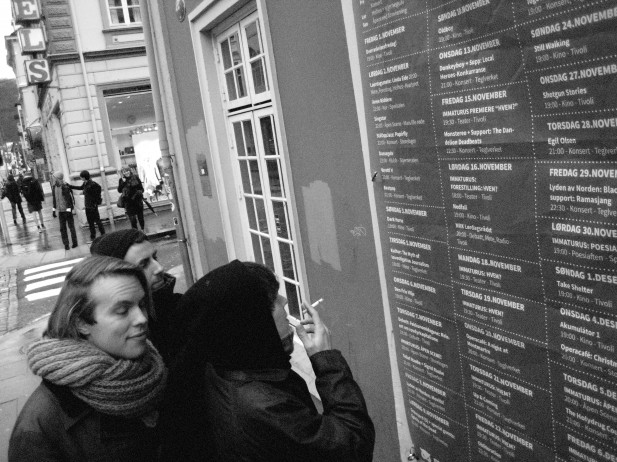 Last February, Finnish shoe-gazers Black Twig released their second album Heliogram on the Soliti record label and the album's opening track 'Halfways' has recently gotten a video, made by Johanna Heikkilä. "Fresh new video" would've sounded nice, but we don't think that applies to material shot 23 years ago…
Watching the clip is like staring at a loading screen, or following a swinging metronome – it's annoyingly repetitive, but at the same time hypnotic, and you just have to keep looking. Because who knows, maybe something might happen after it all starts over for the fifteenth time? Luckily, in the case of 'Halfways', something does happen, and (spoiler alert) the camera manages to finally zoom in on those people, whoever they were, who gathered on that rocky Baltic shore on June 27th 1991.
In all its minimalism, the clip fits nicely with the the band's hypnotic music, proving that Black Twig's tunes hold a special ability to stick in your mind and keep you listening, as if you had all the time in the world.