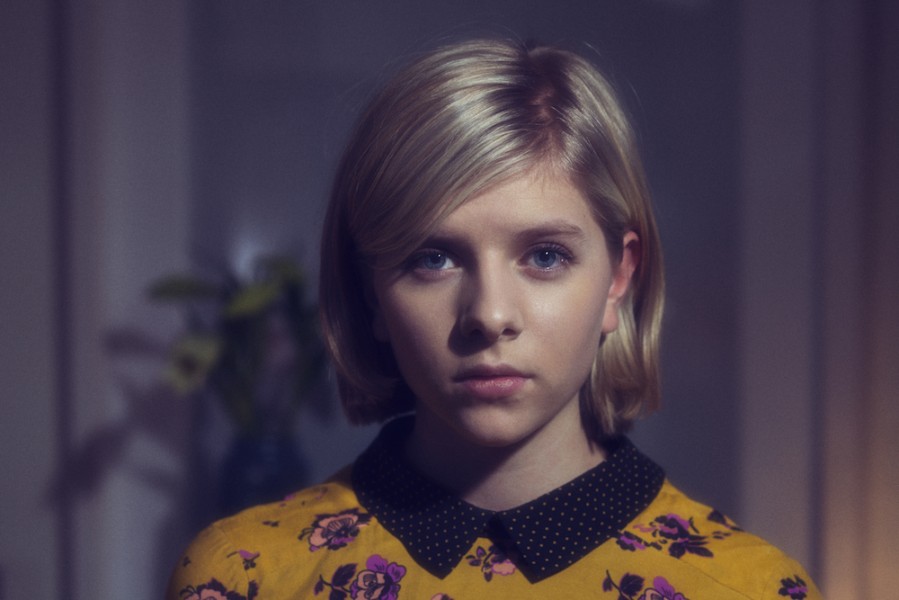 She's spent the last 12 months dazzling her native nation, and now Norway's Aurora Aksnes is set to make her debut UK performance at the Ja Ja Ja club night on the 25th September!
With just one track available – the delectable 'Awakening' – Aurora's managed to grab some serious international attention, and already has taken her refined live show around Norway and Germany. She's now preparing to bring her mesmerising, grandiose pop to a London stage, so we decided to catch up with her to find out what to expect from her Ja Ja Ja appearance, and to find out what inspires her, inside and outside of her music making.
Spotlight Interview: Aurora Aksnes
For those that haven't met you yet, could you please introduce yourself – who are you, where are you from, and how would you describe what you do?
I'm Aurora Aksnes, from the west coast of Norway. I'm a dreamer, and a thinker. I write music out of all those thoughts hoping it means something to others than myself.
It seems like you've had an incredible past 12 months – can you tell us the story of the last year, and what some of the biggest moments have been for you?
It's been wonderful. It's like I see myself doing all these things from the outside…! A year ago I could never dream of this. And I would never dare either – I'm glad I was pushed into it. Everything, the hard work and the applause after every show are all great moments.
When did you first start creating music, and what would you say inspired you to be a musician in the first place?
I started when I was nine, when my life started to need it… Creating music is satisfying in another way, I can't describe it. Bob Dylan and Leonard Cohen are both heroes of mine, and they inspired me to use music to help myself and others, and that is still my intention!
What's your songwriting method like? What do you think is the best setting for you to get inspired to write music?
I never know, it's different every time. But there is always a feeling or a memory that starts the whole process, then comes either a melody or the first line. It depends. There is no routine, just something that happens.
You released 'Awakening' earlier this year – can you tell us what the song is about? Is there a story behind it?
I don't want to ruin the feeling you might get listening to it… If it makes you happy or sad I want it to stay like that. But it's about a girl, experiencing all kinds of different things… but it ends with light. I can say that.
You seem like you're having such a great time on stage – is performing a natural thing for you to do, or was it a bit intimidating at first?
It is now. I don't think I was born to be an entertainer, I never wanted to actually stand on a stage. Obviously it's TERRIFYING! But now I've learned to, and I I've learned to not focus on myself, cause it's not about me. Now I only think about giving everyone the best experience. A magic moment. (Helps with my nerves!)
Aside from making music, what else interests you – which other parts of life inspire the art that you make?
I love books. Not the educating ones of course… but books like Harry Potter and Lord Of The Rings. It makes me happy to fade away into these worlds, using my own head and imagination! That's what's so special about books. And I love nature. Not jogging in it, just sitting in it. That's much more relaxing! It's one of my favourite things.
We're so excited to have you come and play in London – especially after seeing you perform in Berlin! What should London expect from your performance?
I'm very excited too! It moves me when people comes to my concerts, and I want to give them all I can in return! The magic moments, the silence and the emotion. If they listen carefully, they will hear it.
Do you have any good new music tips to share with us? Norwegian tips are particularly welcome!
I know people would love O.martin. He's from Bergen as well, he's incredible talented. And he wears this cool hat that I think people would also like!
And finally, what does the rest of the year hold for you?
Album in the making!!!