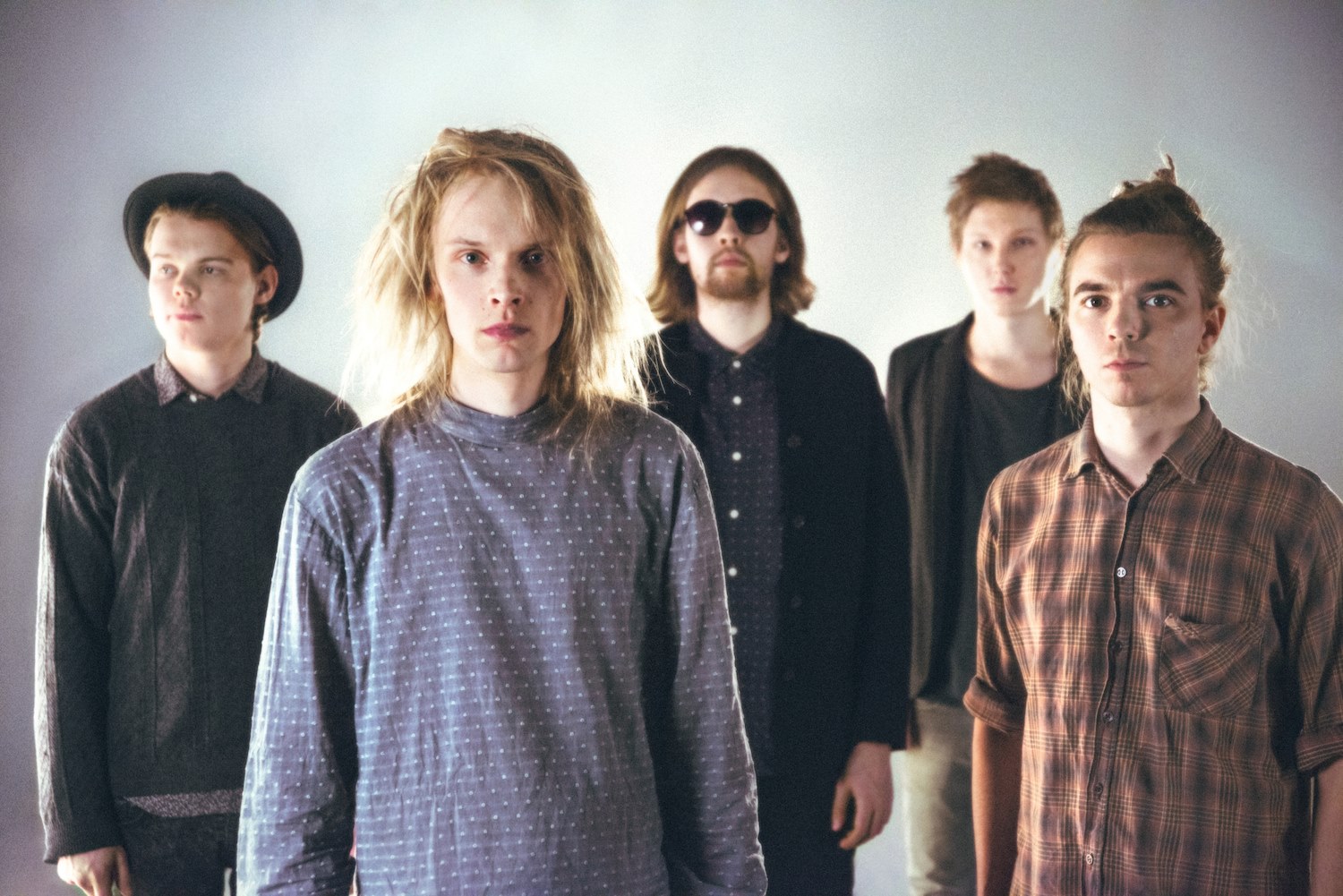 Following on from the release of their outstandingly catchy last single 'Laketown' earlier this year, NEØV today return with a brand new single and video!
The Finnish five piece have been making music together for the past few years, releasing their debut album Orange Morning to much acclaim in 2013. 'The Rain People' is the second song to appear from the band's forthcoming new album Dominique, and references the nature, weather and surroundings of their hometown, Kuopio. Written during three days of rain, 'The Rain People' is a track that proves that NEØV are well on their way to perfecting the art of blending heart wrenching riffs with unforgettable melodies, as the song's video walks us through scenes from the Finnish countryside interspersed by shots of the band, filtered in dazzling, cosmic hues.
NEØV are currently preparing to head to the UK to perform at September's Ja Ja Ja club night alongside Danish super duo Cancer and Norwegian songstress Aurora Aksnes, so check out the brand new video right here for a taste of what NEØV have in store, and keep an eye on Ja Ja Ja to read an exclusive interview with the band in the coming days!